These 7 Remedies Are All You Need For Those Slim Hips And Thighs!
When was the last time you saw your body in the mirror and literally hated what you saw? Fret not, you are not alone.
We all want a fit and robust body. We all want to tone down that extra fat; especially the one in our hips and thighs. And we all want all that pretty fast.
But the problem is we don't know what to do or where to start. And if that is what your concern is, you have arrived at the right place!
This post talks about the seven remedies that can help you burn fat and give you those slim hips and thighs! Read on and get the shape of your dreams!
[ Read: Sure Shot Ways To Get A Perfect Slim Body ]
How To Slim Thighs And Hips – Top 7 Remedies:
1. Water:
Seriously, is there anything that this elixir of life cannot do? Whether it is helping you stay at your optimum levels at all times, or flushing out those harmful toxins from your body, water does it best!
What You Should Do: 
The best advice any sane person can give you is to drink about 8 to 10 glasses of water every day.
Also, make it a point to start your day with a glass of water, and end your day with one.
Fruits and vegetables with high water content are also must-haves. This is because your liver requires water to convert fat into energy and keeps your metabolism high. 
The Research: 
According to a study published in the Journal of Clinical Endocrinology and Metabolism, drinking about 17 oz of water increased the metabolic rate by 30 percent in healthy men and women (1).
Water can also aid in weight loss. In another study conducted by the Department of Human Nutrition, Virginia, the process of weight loss is accelerated when you consume water along with a low-calorie diet (2).
2. Cardio And Strength Training Exercises:
This step is so obvious that even a young kid who is just learning to lick his lollipop would know it. A disciplined exercise regime can give you a sculpted and fit body, let alone toned hips and thighs.
What You Should Do:
You can perform certain cardiovascular and strength exercises that specifically target your hips and thighs and give them the shape you have always desired.
For cardio, you can lay your hands on a treadmill or stationary bike. Coming to strength training, you can include squats and curls in your regimen to get those killer hips and thighs.
The Research:
According to the Centers for Disease Control and Prevention, step-ups (3) and hip abduction (4) are two great exercises that target and tone your hips and thighs (5).
[ Read: Yoga Exercises To Get Your Thighs And Hips In Shape ]
[Read: 30 Sure Shot Ways To Get The Perfect Slim Body]
3. Yoga:
Frankly speaking, you can ignore the remaining seven remedies in this article if you practice yoga every day. The greatness of yoga cannot be put forth in words, but can only be experienced with regular practice.
What You Should Do: 
Practice certain yoga poses like Baddha Konasana (6) (Cobbler's pose), and Setu Bandhasana (7) (Bridge pose). These two exclusively target the hips and thighs.
The Research: 
Yoga has been found to promote weight management. According to a study from the Journal of Alternative Therapies in Health and Medicine, regular practice of yoga can result in less age-related weight gain (8).
Yoga also helps tone the muscles and keeps the skin firm (9).
4. Coconut Oil:
Why do you think most of the times they give you a massage using coconut oil? Because this wonder oil works great when it comes to helping you lose extra fat from the body.  Also, the nutrients present in coconut oil help strengthen the skin tissue (10).
What You Should Do: 
Massage your hips and thighs with warm coconut oil for ten minutes daily. This can help you tone them. The fatty acids in coconut oil don't get stored as fat in the body, but immediately get absorbed by the body and get converted into energy.
The Research: 
Coconut oil improves your metabolism too. In a study conducted by the Department of Biochemistry, University of Kerala, male rats were fed different oils (copra, olive, sunflower and virgin coconut oil) along with a synthetic diet for a period of 45 days. It was observed that virgin coconut oil had significantly lowered the cholesterol levels in the rats, and increased their metabolism (11).
[ Read: Exercises For The Pear Shaped Body Type ]
5. Cayenne Pepper:
All you spice-loving folks, here is some super-good news for you! Cayenne pepper is one of the best foods that can help you tone down your thighs and hips.
What You Should Do:
Mix a teaspoon each of cayenne pepper, grated ginger, and juice from 1 lemon with a glass of warm water.
Drink this healthful drink twice daily.
Or if you are too preoccupied to do all the mixing and stirring, simply add cayenne pepper to your cooking. Simple, no?
The Research:
Cayenne pepper has fat burning properties and promises weight loss (12).
According to a study conducted by Purdue University, spicing up your daily meals with a little cayenne red pepper can curb your appetite (13).
In addition to this, cayenne pepper also helps remove toxins from your body and clears the blood (14).
6. Apple Cider Vinegar:
You turn the pages of any medical journal, converse with any established medical practitioner, apple cider vinegar is what you would come across.
Err..that might be an exaggeration. But still, ACV is something that you can count upon, almost always. And when it comes to having toned hips and thighs, this ingredient is the king.
What You Should Do: 
Mix three parts of unfiltered and raw apple cider vinegar with one part coconut or olive oil.
Massage your hips and thighs using it and leave it undisturbed for thirty minutes. Then rinse with water.
Follow this remedy twice daily.
The Research: 
ACV plays a major role in warding off hunger by controlling the amount of glucose released in your body after you eat, and also helps break down body fat (15). It even helps flush out toxins from the body (16).
A study conducted by the Arizona State University involved two groups of human participants. The first group was made to consume four tablespoons of apple cider vinegar, daily for a month; and the second group was ingested a placebo. The results showed a weight loss of half a pound in the individuals that had consumed apple cider vinegar (17).
Another study conducted in Japan showed similar results. The researchers involved in the study had suggested that vinegar may turn on specific genes related to fat breakdown (18).
[ Read: Simple Ways To Lose Weight From Thighs ]
7. Coffee Grounds:
I don't drink coffee much. But after having known this point, looks like I will start off. We all know coffee contains caffeine. But many of us don't know it contains antioxidants too (19). And most of us don't know these two ingredients tighten the skin and tone it down.
What You Should Do:
You can take a spoonful of leftover coffee grounds before brewing.
Add some honey and mix till you get a thick consistency.
Apply it to your hips and thighs before going for a bath.
Once it has dried off, you can scrub it with wet hands and then rinse with water.
Follow this remedy twice or thrice a week.
The Research:
Caffeine is known to help the blood flow to the skin, thereby flushing the moisture out of the skin and making it firm. It also has been found that creams, whose main constituent is caffeine, work wonders when it comes to pulling out fluids from the spaces between cells (20).
Everything is possible in this world, and so is getting toned and slim hips and thighs! Now that you know how to slim thighs and hips, let us know if you'll give it a try. Try out these remedies today and get ready to be awed! Trust me, the next time you see your body in the mirror, you are bound to fall in love with yourself again and again..
and again!
Recommended Articles:

The following two tabs change content below.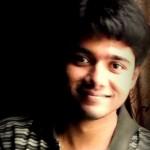 Latest posts by Ravi Teja Tadimalla (see all)