How To Remove Fake Tan Easily At Home
Getting a fake tan is tricky. It can feel like crossing a minefield blindfolded if you don't know how to do it properly. You may want a sun-kissed bronze glow but end up going too far. Even the best fake tan products can backfire, and the pigments can pile up on your skin, leaving you looking like a sun-burnt orange mess than a glowing sun-kissed goddess! But, you don't need to worry. Here is what you can do to remove fake tan from your skin ASAP!
How To Remove Fake Tan Easily: Quick Tips
You can wait for the fake tan to fade away naturally. Or try these quick and easy tips to remove it as quickly as possible.
1. Use A Fake Tan Remover
This is the first (and the most important) way to undo your tanning mishap! Apply generous amounts of the tan removal foam on the tanned areas and wait for the duration mentioned on the product. Remove it before taking a shower. This is the best way to get rid of a fake tan that is too stubborn.
Otherwise, you can also try the home remedies listed below.
2. Exfoliate
Take a shower and then use an exfoliatiant. This helps in removing dead skin cells from the surface of your skin that are dyed by the fake tanning solution. For exfoliation, you may use a sponge, a scrub, or an exfoliation mitt. Ensure that you do not over-scrub your skin as it can irritate it and worsen your skin condition.
Before you exfoliate your skin, take a hot shower or try steaming. Why? Find out below.
3. Take A Hot Bath Or Spend Time In A Steam Room
This step is usually overlooked as it does not take your tan off. However, it can definitely aid the process. When you spend time in a steam room, the moist hot air opens the skin pores where the fake tan is embedded. This makes taking off the tan much easier. The same principle applies to warm showers or a relaxing hot bath. So, before you exfoliate, spend some time in a steam room or your shower to prep your skin for the process.
4. MoisturizeYour Skin With Baby Oil
Moisturizing your skin with baby oil can help remove fake tan too. It feels very soothing on the skin and can undo your fake tan disaster. Slather the tanned area with baby oil and let your skin absorb it for at least half an hour. The oil helps loosen the dyed dead skin cells. Then, gently exfoliate while showering. This not only removes fake tan but also makes your skin smooth.
You can also use olive oil in place of baby oil to remove fake tan.
5. Lemon Juice Can Also Help
A few drops of lemon juice can help you get rid of your natural summer tan as well as your fake tan. It acts as a bleach and helps remove pigmentation and spots. Dilute some lemon juice in water and apply it directly to the affected area. You can also cut a lemon in half, dip it in granulated sugar, and use it as an exfoliator on the affected area. However, using lemon can increase the photosensitivity of your skin (as it contains vitamin C) and cause irritation. Therefore, avoid direct sun exposure and apply sunscreen generously on the exposed areas when stepping out after using this remedy.
6. Go For a Quick Swim In The Pool
Water in swimming pools contains chlorine, which can aid fake tan removal. Chlorine has an abrasive effect on your skin and can bleach it. So, after your trip to the pool, jump into the shower and gently exfoliate the areas to see all your fake tan fading away slowly.
7. Remove Fake Tan With Baking Soda
Baking soda also helps exfoliate the dyed dead skin cells and gradually fade away the fake tan. Mix baking soda and coconut oil and apply the paste on the tanned area. Massage it well and leave it on for at least half an hour before washing off.
8. Try Toothpaste 
Toothpaste contains baking soda that can help remove fake tan from smaller areas, such as your fingers, toes, and the space between the fingers. Apply toothpaste on a toothbrush and gently rub it on the tanned areas. Leave it on for 15-30 minutes before washing it off.
Now, you don't need to worry about the patchy brown/orange marks of fake on your knees, ankles, and elbows. However, if you take a few precautions, making your bronzed sun-kissed glow look more natural is not tough. You don't even need put much effort into convincing your co-workers that you had an extraordinary beach holiday and were definitely not sitting at home, binge watching your favorite TV series. Here is how.
How To Avoid A Fake Tan Disaster
First and foremost, prep your skin before you get a fake tan to avoid any tan-related mishaps.
Here are all the things you need to do a day before your fake tanning session:
Remove your all your body hair to create a smooth canvas for your tan.
Exfoliate your skin.
Use an oil-free body moisturizer to moisturize your skin thoroughly.
If you are shaving, do it 24 hours before you apply fake tan.
This will give your skin pores a breather to seal themselves up and prevent the dye pigments from accumulating inside them.
Right before you start tanning,
moisturize your skin, especially the wrists, elbows, hands, feet, and ankles.
These areas are more prone to dryness than the rest of your body. Moisturizing will create a barrier on your skin and prevent it from absorbing excess color pigments. You will also need to keep applying moisturizer to your skin from a day after tanning it.
Do not forget to apply the product on your ears! You don't want your pale ears to stick out from under your hair and give away the truth!
If you jumped onto the fake tanning bandwagon recently, it might take a few slips before you master the art. But now that you know how to deal with such SOS moments, you don't need to worry about tanning disasters. If you have any more ideas on how to remove fake tan, share them with us in the comments section below.
Frequently Asked Questions
1. How long does it take for self-tanner to fade?
Answer: It is a gradual process and may take 4-5 days.
2. Does window cleaner remove fake tan?
Answer: Though Ashley Graham did it, it is not recommended to try it at home. Window cleaner strips the outer layer of your skin, and hence, it seems like your tan is gone. This might cause irritation, inflammation, redness, and other side effects.

The following two tabs change content below.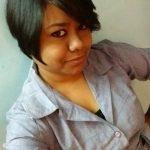 Latest posts by Ramona Sinha (see all)