31 Stirring Quotes That Will Make You Want A Reunion With Your Buddies Right Away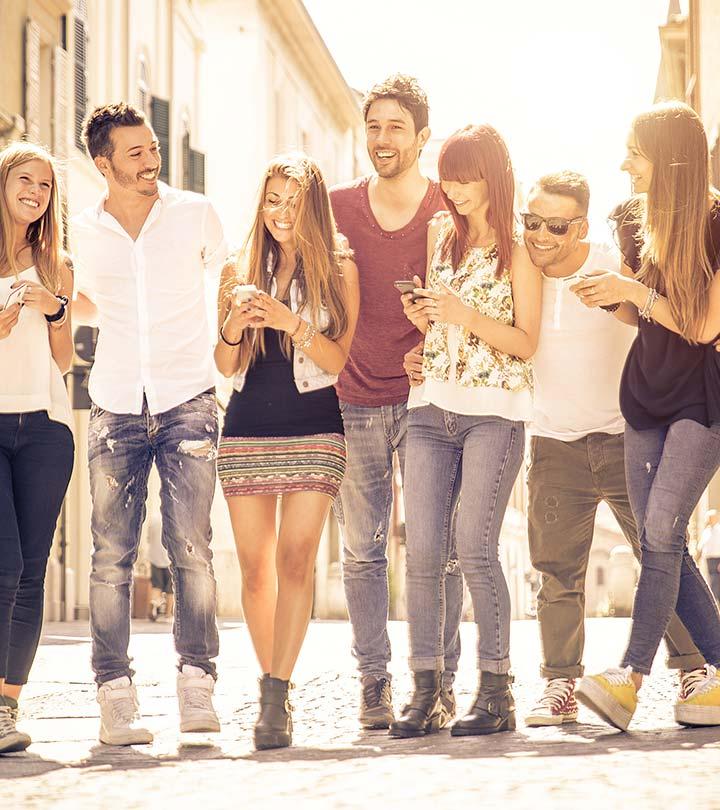 You could be sitting on your balcony sipping a cup of tea, go shopping by yourself, or just working at your desk at work and suddenly start reminiscing all those times you spent hanging out with your buddies. It's hard, thinking that there used to be times when your entire day was planned around your friends, and now, they remain a memory etched in your subconscious. But, hey, working a 9-5 desk job doesn't necessarily mean that you can't let go and relax every once in a while with your friends by your side.
All of us can easily say that we'd want a reunion with our friends as many times we can in a month. However, our busy tangled lives and the ever-changing situations bind us so much so we can hardly find time for ourselves. There are about a gazillion quotes about old friends and friendships that will make you want to pick up your phone and call your buddies right away. Read our collection of some of the most loving old friends' quotes and get inspired to go meet your mates this weekend.
31 Best Reunited Friendship Quotes
"Any time I can come to L.A., because I live in New York… when I go to L.A., it really is about the people, having reunions and seeing my friends I don't see enough." – Donna McKechnie
"One of the things I like about looking at pictures when you're young and also meeting back with old friends you haven't seen in a long time is, for me, it's a glimpse of who I was." – Lea Thompson
"It is one of the blessings of old friends that you can afford to be stupid with them." – Ralph Waldo Emerson
"Age appears to be best in four things; old wood best to burn, old wine to drink, old friends to trust, and old authors to read." – Francis Bacon
"You don't have to have anything in common with people you've known since you were five. With old friends, you've got your whole life in common." – Lyle Lovett
"Friendship is unnecessary, like philosophy, like art. It has no survival value; rather it is one of those things which give value to survival." – C. S. Lewis
"Friendship is the hardest thing in the world to explain. It's not something you learn in school. But if you haven't learned the meaning of friendship, you really haven't learned anything." – Muhammad Ali
"One measure of friendship consists not in the number of things friends can discuss, but in the number of things they need no longer mention." – Clifton Fadiman
"If ever there is tomorrow when we're not together… there is something you must always remember. You are braver than you believe, stronger than you seem, and smarter than you think. But the most important thing is, even if we're apart… I'll always be with you." – Winnie the Pooh
"Lots of people want to ride with you in the limo, but what you want is someone who will take the bus with you when the limo breaks down." – Oprah Winfrey
"There are friendships imprinted in our hearts that will never be diminished by time and distance." – Dodinsky
"No distance of place or lapse of time can lessen the friendship of those who are thoroughly persuaded of each other's worth." – Robert Southey
"There is magic in long-distance friendships. They let you relate to other human beings in a way that goes beyond being physically together and is often more profound." – Diana Cortes
"A strong friendship doesn't need daily conversation, doesn't always need togetherness, as long as the relationship lives in the heart, true friends will never part." – Auliq Ice
"Keep your friendships in repair, and then see if you do not find your horizon broadened, your life sweetened, and the weary weight of this sad old world lightened." – Silas X. Floyd
"But every memory of friendship shared, even for a short time, is a treasure, like sunshine and warmth in our lives, like a cool breeze on a humid day, like a shower of rain refreshing the earth." – Unknown
"In the end, you always go back to the people that were there in the beginning." – Dawson's Creek
"Sweet is the memory of distant friends! Like the mellow rays of the departing sun, it falls tenderly, yet sadly, on the heart." – Washington Irving
"The real test of friendship is can you literally do nothing with the other person? Can you enjoy those moments of life that are utterly simple?" – Eugene Kennedy
"Do not save your loving speeches for your friends till they are dead; Do not write them on their tombstones, speak them rather now instead." – Anna Cummins
"The most ordinary things could be made extraordinary, simply by doing them with the right people." – Nicholas Sparks
"Find a group of people who challenge and inspire you; spend a lot of time with them, and it will change your life." – Amy Poehler
"Old friends become more and more precious to us as the years pass. They can look at us for who we once were and who we are now, appreciating the difficulties we have overcome, the abilities we have acquired, and the ways we have stayed true to ourselves." – Wendy Lustbader
"To ensure that the self doesn't shrink, to see that it holds on to its volume, memories have to be watered like potted flowers, and the watering calls for regular contact with the witnesses of the past, that is to say, with friends." – Milan Kundera
"I confessed recently to an old friend, "I realized I was looking at you, in your visit, through old glasses. Speaking old words. Telling old stories. I realize that in my life I've made so many physical changes and I need to give my spirit time to catch up." Time for my spirit to look at my friend through the new glasses of current life experiences. Old friends are precious. They become even more treasured when they are wrapped in the currentness of life experiences and not relegated to the past in which they once lived." – Mary Anne Radmacher
"You don't want to be stopped. But it happens to everybody, like if you bump into an old friend or something. Luckily with an old friend, you can be like, "I'm having a diarrhea attack. Can I call you later?" And you can't really do that with a stranger." – Jay McCarroll
"Splendid architecture, the love of your life, an old friend… they can all go drifting by unseen if you're not careful." – Ian Mckellen
"I don't think life offers any greater experience than the joyful sense of recognition when one finds in a new acquaintance a real friend, or when an old relationship deepens into friendship, or when one finds an old friendship intact despite the passage of years and many absences." – Abigail McCarthy
"Keep your family and old friends around you. That's what I had done and that's what saved my life when it came to being famous." – Barry Manilow
"When old friends get together, everything else fades to insignificance."–War, Famine, Pestilence, and Death,Robert Asprin
"Old books, old wine, old Nankin blue;
All things, in short, to which belong
The charm, the grace that Time
makes strong,
All these I prize, but (entre nous)
Old friends are best!"
– Henry Austin Dobson
Loved reading these quotes about friendships and found them worth sharing with your friends? Then, go ahead right now and send them to your best buddies and plan a reunion to relive those old memories.
Recommended Articles
The following two tabs change content below.

Latest posts by Harini Natarajan (see all)

Harini Natarajan
As Chief Editor, Harini sets the tone and editorial direction for StyleCraze to deliver engaging, interesting, and authentic content revolving around women's health, wellness, and beauty. She has over 14 years of experience in content writing and editing for online media. She specializes in the areas of Beauty, Lifestyle, and Health & Wellness and is proficient in Medical Sciences (Biology, Human Anatomy and Physiology, and Biochemistry). Her background in Biomedical Engineering helps her decode and interpret the finer nuances of scientific research for her team. Harini is a certified bibliophile and a closet poet. She also loves dancing and traveling to offbeat destinations.