Rice Flour For Skin: Benefits And How To Use It
Unravel the mystery of this age-old beauty tip to get flawlessly smooth skin.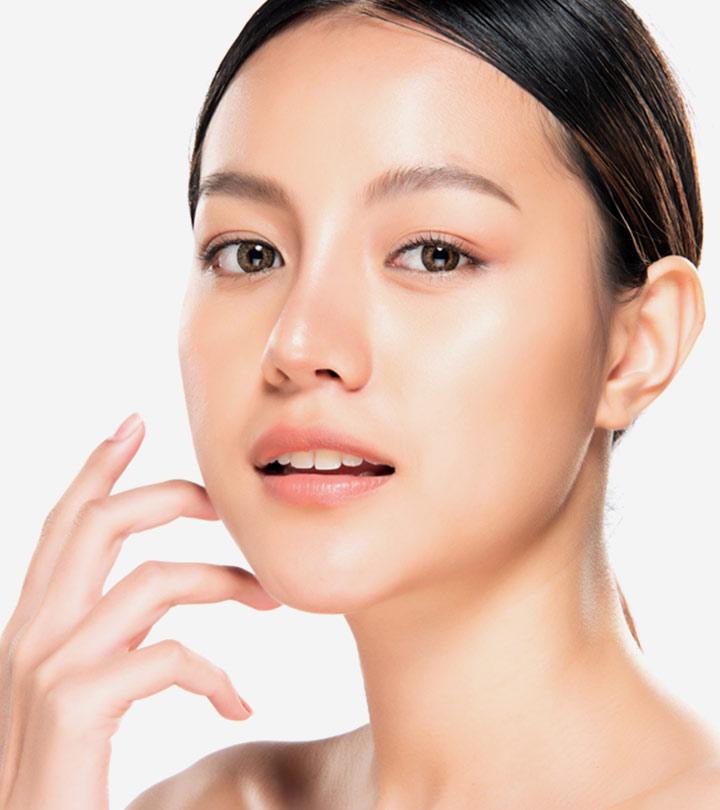 There are so many ingredients in our kitchen that work well for the skin. One such ingredient is rice flour. You can use rice flour for skin improvement and rejuvenation. It aids in maintaining your skin health and gives you flawless and radiant skin. This easily available ingredient has several other benefits that may help your skin in many ways. Want to know more? This article discusses how rice flour can improve your skin and different ways to use it for maximum efficacy. Scroll down to read more.
What Is Rice Flour?
As the name suggests, rice flour is made by grinding rice grains. Rice is a whole grain and consists of three parts – the bran, the germ, and the endosperm. The bran is the outermost hard layer and is considered the healthiest part of the grain. The endosperm is the starchy middle part, while the germ is the innermost part.
The rice flour that you buy from a local store can contain these parts in different proportions. If the packaging says it is "whole grain flour", the flour has all three elements in the powder. However, most flours on the market are made of white rice that contains only the endosperm. However, these processed grain flours also seem to offer skin benefits.
Let us now explore the benefits of rice flour for skin.
What Are The Benefits Of Using Rice Flour On Skin?
The use of rice flour on skin has been a treasured beauty secret of the women in Japan, Indonesia, and other Southeast Asian countries. In the current times, South Korean beauty brands have brought the goodness of rice to the fore.
Here is how using rice flour for the face can be beneficial to you:
May Protect The Skin From Sun Damage
There is a common perception that rice protects the skin against the sun's harmful radiation. This could be due to a few compounds in rice, like ferulic acid and para-aminobenzoic acid (or PABA), which are also used in sunscreens. However, there is not enough research to support this claim. Some experts believe that the concentration of these compounds in rice flour is not enough to protect the skin against UV rays.
PABA promotes cell regrowth and can help repair the damage caused by the sun (1). Ferulic acid, on the other hand, has antioxidant and anti-inflammatory properties (2).
Rice flour can also be used a facial scrub (3). When you apply it to your skin, it can help remove dead cells and reduce the signs of aging. Phytic acid is an antioxidant alpha hydroxy acid (AHA) but is gentler on the skin when compared to other similar compounds.
May Help Treat Acne And Dark Spots
The phytic acid in rice flour may help treat acne and post-acne inflammation. Phytic acid is used in chemical peels as it can help reduce scarring and dark spots after acne (4). However, it could work only in the cases of mild to moderate acne. You may have to visit your dermatologist if your acne is severe.
Dr. Sanusi Umar, Board Certified Dermatologist, says, "Rice flour is rich in vitamin E that has antioxidant properties. So, any topicals with it in their ingredient list will be useful if want to achieve a brighter complexion."
May Help Remove Excess Sebum
Individuals with oily skin may benefit a good deal from rice flour. The flour has all the protein and starch removed from it and is left with only carbohydrates. When you mix it with water and apply to your skin, it could help stabilize the fat and remove excess sebum from your skin. However, more information is warranted in this regard.
May Help With Wound Healing
Rice is believed to have been used in Ayurveda for healing wounds. There is some research suggesting that rice bran proteins may help with wound closure by promoting the spread of skin cells (5).
These are a few important benefits of rice. In the following section, we tell you how you can incorporate it into your skin care regimen.
How Can You Use Rice Flour For Face?
Here are a few simple DIY rice flour face packs that you can whip up at home.
1. Rice Flour With Oats And Honey
Ingredients
One tablespoon of rice flour
One teaspoon of oats
One teaspoon of honey
Two teaspoons of milk
Instructions
Mix the honey, oats, and rice flour in a bowl.
Add milk to form a smooth paste.
You can add more milk to get the desired consistency.
How To Use It
Apply this pack to your face and neck and massage for a couple of minutes with your fingers in circular motions.
Allow it to dry and wash off with lukewarm water. Honey has anti-bacterial properties that may help fight acne (6). Oats may help remove the excess oil on your face. This face pack can soothe your inflamed skin if you have persistent acne.
2. Rice Flour And Tomato Juice
Ingredients
One tablespoon of rice flour
Juice of one tomato
One teaspoon of olive oil
Instructions
Mix all the ingredients in a bowl and adjust the consistency to make a thick paste.
How To Use It
After cleaning your face, you can apply a thick layer of this rice flour pack to your face and neck.
Let it sit for 15 to 20 minutes or until it dries.
Wash your face with cold water. You will notice an immediate suppleness. You can use this face pack as frequently as you like.
3. Rice Flour And Corn Flour
Ingredients
Two tablespoons of rice flour
One tablespoon of corn flour
Two teaspoons of cold milk
Instructions
1. Mix both the flours in a bowl and add milk.
2. You can also add a few drops of honey to the recipe.
How To Use It
Apply the pack to your face and let it dry. It could take 20 to 25 minutes before it dries completely.
Wash with lukewarm water and scrub your face in circular motions.
Gently pat your face dry.
Once dry, you can apply a regular moisturizer to your skin.
4. Rice Flour And Aloe Vera
Ingredients
One tablespoon of rice flour
One teaspoon of aloe vera gel
One teaspoon of honey
Instructions
Use fresh aloe vera gel for maximum benefits. Take a stem of aloe vera and wash it thoroughly with water. Slit the outer edge with a knife and gently scoop the gel out.
Mix all the ingredients in a bowl.
How To Use It
Wash your face and apply this pack to your face and neck.
Massage the pack on your face for 2 to 5 minutes and let it dry.
Wash your face with cold or lukewarm water. This pack will leave you with clean and supple skin.
5. Rice Flour And Green Tea
Ingredients
One bag of green tea
Two tablespoons of rice flour
One teaspoon of lemon juice
Instructions
Brew the tea in a cup of hot water (dip the teabag in hot water).
Allow the water to cool down.
Take the rice flour in a bowl and add lemon juice to it. Add the green tea to this mixture, little by little.
Keep adding till you get the right consistency.
How To Use It
You can apply this face pack to your clean face as a thick layer.
Allow it to dry for 15 to 20 minutes and wash off with lukewarm water. This mask will also remove the excess sebum from your face and may help calm acne and inflammation.
6. Rice Flour, Cream, And Turmeric
Ingredients
One tablespoon of rice flour
Two teaspoons of fresh cream
A pinch of turmeric
Instructions
Mix the rice flour and turmeric in a bowl.
Add the cream to this dry mixture. Add as much cream as you need to get the right consistency.
How To Use It
Apply the pack to your dry face and neck.
Allow it to dry and wash off with lukewarm water. Apart from the goodness of rice flour, this face mask will also offer you the benefits of healthy fats in the cream. The fats will leave you with soft and supple skin.
7. Rice Flour And Castor Oil
Ingredients
One tablespoon of rice flour
One tablespoon of rose water
2 to 3 drops of castor oil
Instructions
Mix all the ingredients in a bowl.
Add more rose water, if desired, to achieve the right consistency. Ensure the pack is not too runny, or it will drip from your face when applied.
How To Use It
Apply the mask to your face and neck and massage in a clockwise direction with your fingers.
Leave it on your face for 5 to 10 minutes or until dry.
Wash with cold water. Castor oil has antioxidant and moisturizing properties that may boost skin health.
Including rice flour in your skin care regimen is quite simple. But can those with sensitive skin use it? Does rice flour cause any side effects?
Are There Any Disadvantages Of Using Rice Flour On The Face?
Rice flour is a natural ingredient and contains only starch. As it does not contain any irritating chemicals, you can rest assured that it is safe to be used on sensitive skin. However, it is always advisable to do a patch test before using any product on your skin for the first time.
While there are no observed side effects of using rice flour, there are times when you may not get the desired results.
When Does Rice Flour Not Work?
The compounds in rice flour, like ferulic and phytic acids, are used in commercial skin care products. However, there is no evidence to support the concentration of these elements in packaged rice flour.
While you can make an extract by soaking rice flour in water for a couple of hours, you can never know the concentration of these active compounds. Moreover, the quality of packaged rice may differ too.
Due to this reason, rice flour may not work for all the same way. That said, using it doesn't seem to cause any harm. But how often can you use it?
Can Rice Flour Be Used On The Face Daily?
Yes. As rice flour is natural and does not irritate the skin, you can use it on your face daily. However, you may want to use organic rice flour to ensure it is free from pesticides and other harmful elements that may otherwise irritate your skin.
Dr. Anna Chacon, MD, FAAD, says, "You can combine rice flour with other natural ingredients to achieve glowing skin and address various skin concerns like dark circles, acne, and blemishes."
Using rice flour for skin care troubles is one of the oldest methods in many parts of the world. It has been popular for the various benefits it has on your skin. Applying it to your skin may help prevent sun damage, exfoliate your skin, reduce scarring and blemishes, promote wound healing, and remove excess sebum. You may use it with other ingredients like honey, oats, cornflour, or aloe vera to reap maximum benefits. Though it does not cause any side effects, you may not see effective results if the quality of packaged rice flour is not good.
Frequently Asked Questions
Is rice flour harsh on the skin?
No. Rice flour exfoliates and brightens the skin without irritating it. However, ensure to use it in limited quantities, not more than once or twice a week.
How long does rice flour take to brighten the skin?
You must use rice flour for a month to see any visible effects.
Can I leave the rice flour mask overnight?
No. Avoid leaving a DIY rice flour mask on your face overnight as it may lead to over-exfoliation. You should not leave it on your face for more than 20-30 minutes.
Can I use rice flour and curd on my face daily?
No. Since rice flour has a slight abrasive texture and exfoliates the skin, using it every day may lead to over-exfoliation. This may irritate the skin.
Key Takeaways
Rice flour, a common kitchen ingredient, can help you get smooth, polished, flawless skin.
It not only helps exfoliate your skin but also provides some amount of sun protection.
Rice flour masks with honey, turmeric, aloe vera, and other natural ingredients can help keep your skin smooth, nourished, and blemish-free.
Sources
Articles on StyleCraze are backed by verified information from peer-reviewed and academic research papers, reputed organizations, research institutions, and medical associations to ensure accuracy and relevance. Read our editorial policy to learn more.
The following two tabs change content below.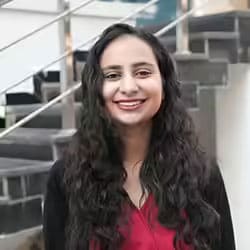 Arshiya Syeda is an editor at StyleCraze. Prior to that, she was a content writer and combined her writing and...
more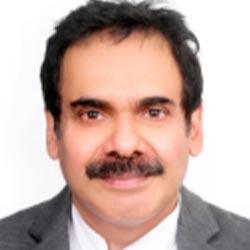 Dr. CP Thajudheen has over 20 years of experience in various lasers, light-based devices, and other advanced equipment. He was...
more