45 Right And Wrong Reasons To Get Married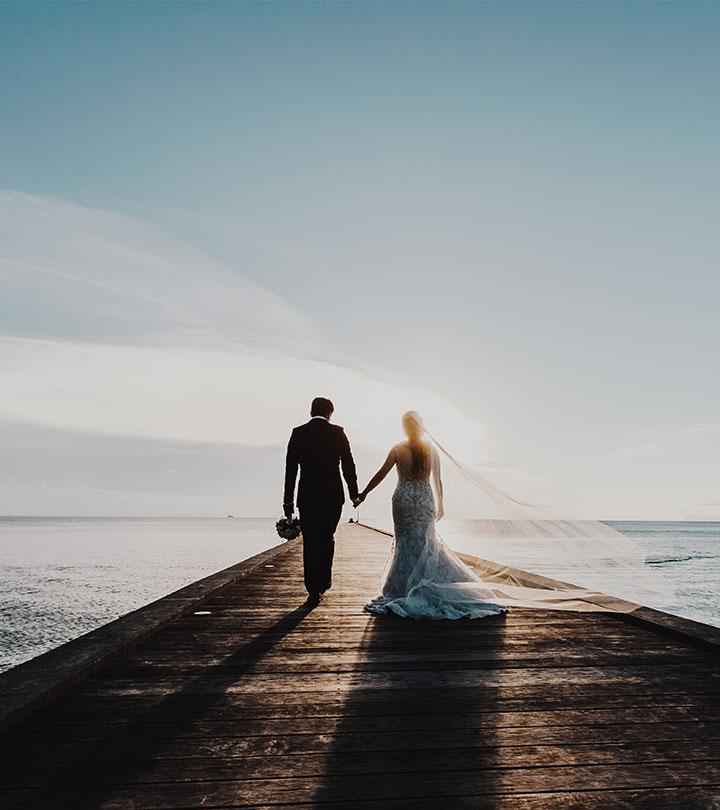 As we all know, divorce rates are at an all-time high. You want to give your marriage the best chance of survival for the long run. Hence, you need to make sure you are getting married for the right reasons.
Not so fun fact: Many people have doubts about getting married, right until their wedding day – only to go through with it anyway and regretting it later. If you have got wedding bells ringing soon, take some time out to think about why exactly you are getting married. Don't consider this question insulting – we are just looking out for you. You might think that the reason is love, but when you dig deeper, you might question your beliefs. Make sure you are walking down the aisle for the right reasons.
Here are some terrible reasons to get married. After that, we will discuss the right reasons to do it.
Wrong Reasons To Get Married
To make others acknowledge that you are an adult.
You want to stop people from gossiping about you and your partner living together.
You wish to be "normal."
You want to get insurance or health benefits from your partner's employer.
You are simply tired of being single.
Someone – particularly family – is pressurizing you to get married.
To be free from the clutches of your parents.
To have sex.
The guy has a good job.
The guy has a hot body.
You don't want to be alone for the rest of your life.
You accidentally got pregnant.
He 'says' he loves you (but his actions speak otherwise).
You feel it's not right to back out now.
You expect your future husband to change his behavior.
You want someone to "complete" you.
For immigration purposes.
You have started to panic, thinking you are running out of time to get married.
To be "happy".
You think marriage will fix all your relationships issues.
To rescue, save, or help someone.
You want babies.
For money.
All your friends are married or getting married.
You have always wanted a fairytale wedding.
You are afraid that if not now, no one else will ever want to marry you.
We often choose whom we marry, yet many people knew they should not have gotten married to that specific person.
Right Reasons To Get Married
You love each other.
You want to always feel connected with the person you love.
You want to grow with your person emotionally.
You both have realistic expectations from the relationship and resolve to work towards common goals.
You have gone through premarital counseling to ensure this is the right choice for both of you.
You both encourage each other to fulfill your dreams and aspirations.
You both feel and act like a team.
You and your partner know what you are getting into.
You have a desire to share your life with one another.
You are looking for a lifetime companion.
The legal paperwork solidifies your love for one another.
Marriage makes you both feel more secure.
You are sure that your lives will be more calm and certain.
You are sure of each other and want to enjoy the practical benefits of marriage.
You have a great communicative relationship with your partner.
Your fights are healthy.
You have similar worldviews and hopes for your future.
You both share a strong friendship.
You both consider marriage as an exciting option, not an obligation.
The best time to assess your motivations for wanting to get hitched is before you have accepted his marriage proposal or offered one. If you find yourself unsure about marrying the guy you are living with or dating, you need to stop yourself and ask why. It may just be cold feet, but it may also be that your mind is trying to signal that you need to reconsider one of the most critical decisions of your life.
If you have already accepted the proposal or made one, you and your fiancé need to analyze your individual motivations to get married. While calling off the engagement can be a traumatic experience for both of you, it is better than getting into legal hassles and a messy divorce.
Take some time out and make a list of reasons you want to get married. Be honest and open. Compare the points on your list with the ones in the above lists. You may identify with things on both lists, and that is ok. If all of your reasons match with those in the wrong list, it is a clear indication that getting married right now is probably not the right decision. However, don't lose heart. You can continue your courtship period for more time to understand each other better before deciding to get hitched for life. All the best!
The following two tabs change content below.

Latest posts by Harini Natarajan (see all)

Harini Natarajan
As Chief Editor, Harini sets the tone and editorial direction for StyleCraze to deliver engaging, interesting, and authentic content revolving around women's health, wellness, and beauty. She has over 14 years of experience in content writing and editing for online media. She specializes in the areas of Beauty, Lifestyle, and Health & Wellness and is proficient in Medical Sciences (Biology, Human Anatomy and Physiology, and Biochemistry). Her background in Biomedical Engineering helps her decode and interpret the finer nuances of scientific research for her team. Harini is a certified bibliophile and a closet poet. She also loves dancing and traveling to offbeat destinations.