Top 10 Ring Tattoo Designs
Tattoos are a form of art work that is made on your skin with indelible ink. The ink is injected in the skin and is a permanent creation. A tattoo can only be removed by surgical procedures. These can be either black or in other colours.
Initially, tattoos were used as a form of depicting ruggedness and masculinity. But today, they have taken on a whole new meaning. These days, tattoos are used to depict various emotions like love, belief, inspiration and much more.
Ring Tattoo Designs:
Rings are a sign of commitment to a loved one, as well as a fashion accessory. Instead of being made only of metal, rings can now be made with ink and last you a lifetime. One of the most common and popular signs of undying love and devotion is a couple wedding band. With the popularity of tattoos, these wedding bands can now be made a permanent sign of love.
[ Read: Tattoos ]
1. Wedding Date Tattoo Design:
This tattoo on ring finger is in black ink. It is unconventional and shows the wedding date tattooed where the ring is generally worn. This is a perfect way to etch your special date forever. It's also good for those who cannot wear rings for various reasons.
2. Skull Ring Tattoo Design:
This tattoo is in black ink. It shows a skull that has been made as a ring. The face of the skull is detailed in black and gray ink. The ink helps to highlight the dents in the skull. The empty eye sockets are shaded to make them look hollow.
[ Read: Sparrow Tattoos ]
3. Heart Ring Tattoo Design:
This tattoo is in black ink. Heart shaped rings are popular with the female sex. This tattoo is the outline of a heart. It's made in black ink. Brush strokes have been used to outline the heart.
4. Bow Ring Tattoo Design:
This tattoo is made in pink ink. Bows are some of the most popular designs in tattoos, especially with girls. This tattoo shows a pink bow tied around a finger. The bow is small and neat. Both the loops are of equal size. It is an extremely feminine and delicate tattoo.
[ Read: Footprint Tattoo Designs ]
5. Crown Design Tattoo:
This tattoo is in black ink. The design is that of a crown. It is quite detailed and shows the Victorian style of art form. The crown tattoo ring is filled in with black ink to make it look attractive.
6. Diamond Ring Tattoo Design:
This tattoo is very simple and minimalist. It is delicate and composed mainly of outlines. The black ink tip used to create this tattoo is very thin. The design shows a diamond with a geometric outline, made over a thin band. The multiple facets of the diamond are carefully inked on with a thin tip. The diamond is resting on a band made in black ink.
7. Nautical wedding bands tattoo designs:
This is a colorful and fun tattoo and uses multi colored ink. Both the tattoos are nautical wedding bands. The first one is a compass while the second is the rudder of a boat. The latter is drawn out in black ink and filled in with brown ink. The first tattoo, the nautical compass, is in blue ink. The outline is in dark blue and the spokes are split. The compass design is meant for the girl while the rudder one is for the boy. This is intended as a couple's design.
8. Infinity tattoo design:
This tattoo is a minimalistic wedding band design. It shows infinity, signifying love that lasts forever.
[ Read: Capricorn Tattoos ]
9. Lock and Key tattoo design:
The lock and key tattoo design is one of the oldest, easiest and most popular ones when it comes to a love tattoo. The lock here is heart shaped and made in pink. The key is black and fits into the lock. This tattoo stands for lifelong love.
10. Infinite Love tattoo design:
This ring tattoo is in black ink and made in a cursive font. It shows the letters L and E from the word love. It is made on two fingers. Beside the letters are the infinity signs that symbolize eternal love.
[ Read: Tattoo Designs for Wrist ]
Hope these ring tattoo designs on finger were quite impressive. So, wanted to have any of them inscribed over your skin? Share your thoughts with is through comments.

The following two tabs change content below.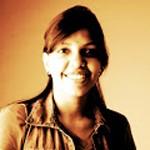 Latest posts by Shruti Goenka (see all)