What To Wear While Running In Different Weather Conditions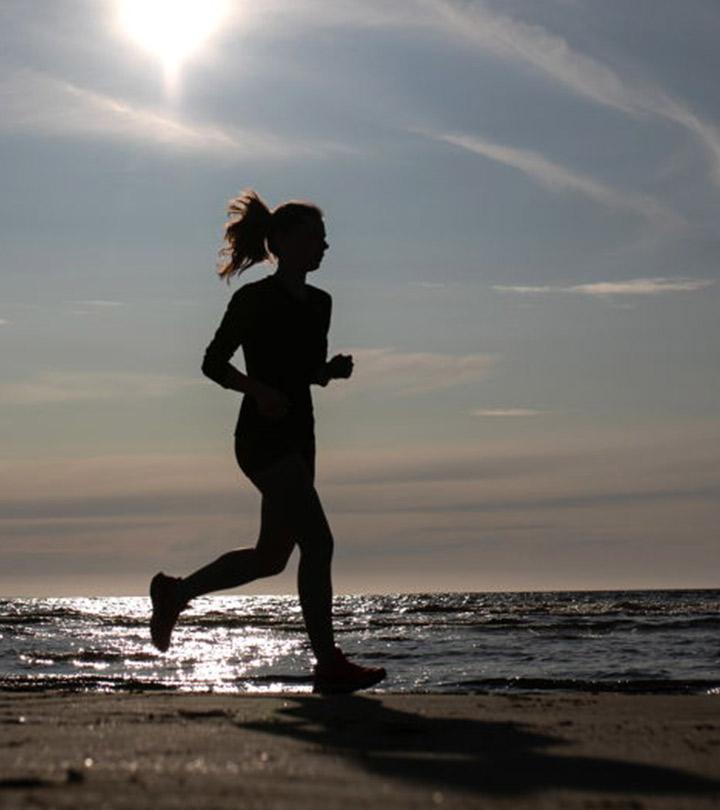 Deciding what outfit to wear while running in odd weather conditions can be very tricky. Be it too hot, too cold, or just the perfect weather, it is important that you dress accordingly. You can avoid being uncomfortably hot or freezing cold by picking your running outfits based on the weather.
If you are the kind of person who enjoys running, be sure to stock up your wardrobe with running essentials like workout tights and weather-appropriate gear. Let's take a look at some of the outfits and types of clothing you will need for running in different weather conditions.
How To Choose Running Clothes
Running is a pretty low-maintenance workout. If you are a runner, you'll know that it is not especially hard to choose running clothes as long as you go for that you feel comfortable in. You don't need fancy workout clothes or expensive running gear. Just the basic essentials can take you a long way.
When you are going running, it is extremely essential to check up on the weather beforehand and pick your outfit accordingly. This way, you will be prepared and organized for a successful run.
Read on to know more about what to wear when you go running. Winter, summer, or monsoon – we've got you covered for the run!
1. What To Wear While Running In The Cold
Beanie
Full-sleeved top
Heavyweight jacket/parka
Skin-tight cotton leggings
Sweat-resistant socks
Running shoes
Mittens
Running in the cold can be quite the task. The weather can freeze you up and make you not want to get out of bed. But hey, running is a commitment. And we've got you covered with exactly what you should wear.
For starters, layering up is key and you definitely will not regret it. Start with a top with long sleeves. Over it, wear a heavyweight jacket to keep you warm. Pair them up with skin-tight cotton leggings. This will allow your skin to breathe. Woolen socks are a must, but make sure they are sweat resistant. Now, all you need is a sturdy pair of running shoes, and you are good to go.
Tips For Running In Cold Weather
If you feel too cold and would like to keep your palms warm, we suggest wearing mittens. A woolen beanie can cover up your ears and protect you from the cold.
2. What To Wear While Running When The Weather Is Hot
Lightweight tank top
Cap or a sweatband
Shorts
Sunglasses
Running shoes
When the temperature is soaring, and it is hot outside, it would be wise to wear lightweight clothing and synthetic fabrics, like polyester, to help your skin breathe and evaporate the sweat. Avoid cotton clothing as it absorbs sweat and leads to body odor.
You can also sport a sweatband or a cap to avoid getting heat stroke. Sunglasses can help shield your eyes from the sun. Other essentials to carry while running in hot weather include a water bottle and some protein bars to snack on in case you start feeling dizzy or weak. A sturdy pair of running shoes is a must. Make sure the shoes are sweat-resistant.
3. What To Wear While Running When The Weather Is 30°C
When the weather is 30°C, it is suitably warm outside. In this weather, it is best to wear a comfortable pair of biker shorts along with a loose tank top and a lightweight jacket.
You can accessorize this outfit with a pair of shades and a cap. Keep in mind to wear shoes that are comfortable and heat-resistant. Carry a water bottle along for the run.
4. What To Wear While Running When The Weather Is 40°C
When the weather is 40° outside, wear synthetic fabrics that are breezy and absorb sweat. Wearing light colors – like white, sky blue, powder pink, peach, or pastel green – is a great idea they reflect heat and keep you cool.
Pairing these light-colored tops with stretchy and sweat-absorbent tights should work well. All you need is a pair of lightweight running shoes, and you are ready to go!
5. What to Wear While Running When The Weather Is 50°
When the weather temperature is 50°, it is important to wear the right kind of fabric. You cannot expose too much of your skin, or you'll get tanned. But at the same time, wear something that allows your skin to breathe.
Capri tights are a great choice for this weather. They are neither too long nor too short. Make sure that the fabric is synthetic and sweat-resistant. Wear a top that has three-quarter length or full sleeves. Pair this outfit with sunnies, a cap, and a sporty pair of running shoes. Don't forget to carry your water bottle. Run along!
6. What To Wear While Running In The Rain
Form-fitting top and tights (preferably polyester)
A pair of warm socks
Water-resistant windcheater jacket
Umbrella
Woolen beanie
Running in the rain can be fun. But if you are not covered up and protected, there is a good chance of you falling sick. When it comes to the fabric of your clothes, it needs to be warm and at least partially water-resistant. Polyester is a good choice here. It is warm and comfortable – just perfect for this weather.
Put on a full-sleeved polyester top with a pair of synthetic leggings. Nylon and merino wool are also great choices of fabric for this weather. Finish off with a windcheater jacket to avoid getting wet.
Tips For Running In The Rain
Make sure your clothes are form-fitting. Wear woolen socks to keep your feet warm. Keep in mind that your shoes are sturdy and water-resistant. The last thing you need is wet shoes. You can accessorize this outfit with a cute woolen beanie to cover up your ears and protect them from the harsh winds.
Those were some of our tips on how to pick out clothes while running in different weather conditions. We hope you found this article helpful. If you have any suggestions or ideas for running outfits, drop them in the comments section below.
Meanwhile, get out there and enjoy your run!
Recommended Articles:
The following two tabs change content below.

Latest posts by Nooraine Firdouse (see all)