Saffron Side Effects You Should Be Aware Of
Could you ever imagine that your favourite saffron might have side effects? Just like you, many of us are unaware of the side effects of this golden brown herb popular for its manifold usages and applications throughout the world. This golden reddish herb is extremely popular as beauty enhancer. People often apply saffron to various foods for adding extra appeal and taste.
This really may be shocking for one to know that saffron, which is also used as medicine for many ailments, might have some serious side effects on human health.  Even if you Google the facts about saffron, you would rarely find anything like that. However, the fact says that saffron has some very serious side effects that could prove to be dangerous at times.
Danger of Artificial or Duplicate Saffron
You may not be acquainted with the fact the saffron could have side effects, but you have surely heard that this herb often comes in duplicate and artificial forms at shops. Saffron is a rare and expensive herb. It is not available everywhere. At many reputable stores as well, you may be cheated with the duplicate herbs sometimes. It is needless to mention, that buying such duplicate saffron could be extremely dangerous for anyone.
Manufacturers use non-standard colours and preservatives while making the artificial saffron. Though the products have some saffron in them, the amount is very less. The problem lies in the fact that the texture and colour of the artificial saffron are strikingly same so that you could hardly identify. Hence, be very careful while shopping saffron next time. Trust the reputed brands only while purchasing.
Saffron Side Effects
Side Effects Due to Prolonged Usage of Saffron:
Many food supplements come up with saffron components. Several weight loss supplements also use saffron for bringing colour and flavour. Stay alert when following such diet. Prolonged usage of saffron could be dangerous at times. When you intake any saffron supplement for weight loss, you should always be careful about the duration of the course. Take care so that the duration never extends over six weeks. However, it is advisable for everyone to intake any specialized saffron course under medical expertise. Avoid reducing or increasing the amount of saffron supplement diet without instruction of your physician or fitness trainer.
[ Read: Cardamom Side Effects ]
High Dose Side Effects of Saffron:
Very high dose of saffron could prove to be dangerous at times. If your dose of saffron is somewhere between 10gm and 20gms, you should seriously consult your doctor. The ideal dose never extends beyond 5gm a day in order to avoid the side effects. Very high dosage of saffron always leads to fatal side effects on the users. Some of the common side effects of saffron over dose include yellowish skin, diarrhoea, yellowish eye, jaundice, food poisoning, yellowish mucus membrane, nose bleeding, numbness of eyelids and lips.
Warning for Nursing and Expecting Mothers:
Consuming saffron may be risky for an expecting mother. A breast-feeding mother should also avoid intake of saffron. Excess intake of saffron might cause contraction of uterus leading to possible miscarriage. Doctors therefore often suggest pregnant women refraining from this flavouring herb. Nursing mothers should also avoid the same, as the artificial colouring agents may pass into the body of the baby through breast milk. This is the most disconcerting side effect of saffron.
[ Read: Saw Palmetto Side Effect ]
Some of the Common Side Effects of Saffron:
Side effects of saffron often vary depending on the quality of the product. Allergy reactions of the herb lead to spate of the side effects some times. Some of the very common side effects of saffron include the following ones.
Headache
Anxiety
Giddy
Skin allergies
Dryness of mouth
Lack of appetite
Stomach upset
Nausea
Weight loss
You can always enjoy the goodness of saffron if you intake it limitedly. You can easily avoid the side effects by careful consumption of this herb.

The following two tabs change content below.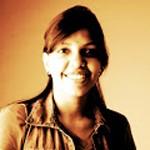 Latest posts by Shruti Goenka (see all)