Salicylic Acid Shampoo – What Is It, Benefits, And How To Use It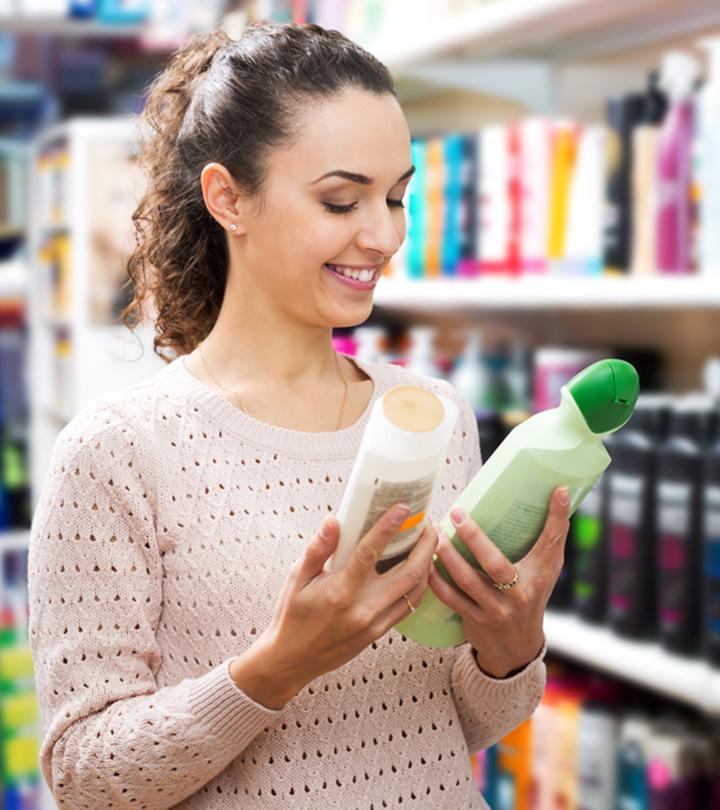 The best salicylic acid shampoos can help manage dry, itchy scalp. Salicylic acid is a beta hydroxy acid known for its skin exfoliating properties. It is best for dandruff management and also helps manage skin conditions like seborrheic dermatitis of the scalp. Its comedolytic properties are used to deal with freckles, acne vulgaris, photodamage, and melasma (1).
It is always advised to consult a doctor before using a salicylic acid shampoo. Even though they are safe to use, unregulated overuse may cause side effects. Keep reading to learn more about salicylic acid shampoos and their benefits for your scalp and hair.
Benefits Of A Salicylic Acid Shampoo
Salicylic acid (SA) is a keratolytic (exfoliating) and desmolytic agent. Meaning, it disrupts the connective tissues in the skin and promotes shedding (1). This property of salicylic acid makes it beneficial for multiple issues. Some of them include:
1. Dandruff Management
This itchy and flaky scalp condition is caused by the abundance of Malassezia, a type of fungus. Salicylic acid is often used for treating dandruff (2). It dissolves the flakes, making them easy to be washed off. This minimizes itching and irritation.
2. Seborrheic Dermatitis
Seborrheic dermatitis (known as dandruff when it occurs on the scalp) on the body is a condition marked by flaky, itchy skin and oily skin patches. Salicylic acid helps manage the condition by dissolving the skin patches and flakiness.
3. Scalp Psoriasis
Psoriasis is a chronic inflammatory condition affecting any body part, including the scalp. It is caused by excess cell turnover on the skin, causing itchy, scaly, and red patches. Salicyclic acid can manage the psoriatic plaques, minimizing itchiness (3).
If you have scalp psoriasis, using salicylic acid shampoos can help manage the flare-ups. However, salicylic acid does not treat psoriasis. You have to use medicated products and take prescription medicines to minimize it.
Scalp issues often affect the overall scalp health and may trigger hair loss. Now, the question is, does salicylic acid minimize hair loss? Find out in the next section.
Can Salicylic Acid Combat Hair Loss?
No. Salicylic acid does not treat hair loss. However, it can help manage and minimize a variety of issues affecting your scalp health. This may help minimize itchiness and your urge to scratch your scalp and reduce the chances of hair loss.
Let us move on to find out how to use a  salicylic acid shampoo for effective results.
How To Use Salicylic Acid Shampoo Effectively
Soak your hair wet with lukewarm or room temperature water.
Massage your hair and scalp with a salicylic acid shampoo. Adjust the quantity of shampoo as per the hair length.
Be gentle when massaging and scrubbing your scalp with the fingers. Avoid scratching, especially if you have any scalp condition. Rub along the hair length.
Rinse your hair and scalp thoroughly with room temperature water.
Apply conditioner only to the bottom two-thirds of the hair. Leave it on for a few minutes, and rinse.
Here are a few things to consider when using a salicylic acid-based shampoo. 
Things To Consider While Using Salicylic Acid Shampoos
Consult a doctor before using salicylic acid shampoos, especially if you are undergoing treatment for a scalp issue.
Check for any allergic reactions to avoid serious skin issues.
Avoid using a salicylic acid shampoo on broken, irritated, and compromised skin. Do not use it on any open cuts and wounds.
Overusing salicylic acid shampoos can further irritate the skin and cause dryness and itchiness. Consult the doctor regarding the frequency or follow the instructions on the shampoo bottle.
Do not use any other hair care product with salicylic acid and SA shampoos simultaneously. This can irritate the scalp.
Do not use it on children. Consult a doctor before using a salicylic acid shampoo on a child's scalp.
Check the percentage of salicylic acid in the shampoo. Determine what concentration may work for your scalp condition (if any). Consult a doctor for the recommended concentration.
If you are pregnant or planning to get pregnant and breastfeeding, ask your doctor before using salicylic acid shampoos.
Although salicylic acid shampoos are safe to use, unregulated use may cause adverse reactions.
The Side Effects Of Using Salicylic Acid Shampoos
Salicylic acid shampoos may cause (1):
Contact sensitization (allergic reaction)
Dry skin
Stinging sensation
Erythema or inflammation
Salicylism (SA toxicity)
Peeling
Crusting
Skin irritation
Conclusion
Salicylic acid helps in dandruff management while preventing skin conditions, including seborrheic dermatitis and scalp psoriasis. If you have a dry and itchy scalp, salicylic acid shampoos are the way to go! While using these shampoos, you should be as gentle as possible to avoid scratching. If you have skin conditions, you should choose salicylic acid shampoos that do not act up on broken, irritated, and compromised skin. However, if you are pregnant and breastfeeding, ask your physician before using these shampoos.
Key Takeaways
Salicylic acid exfoliates your skin and helps manage dandruff and scaly and red spots on your scalp.
The ingredient is commonly found in shampoos to alleviate itchy and dry scalps.
Consult your dermatologist if you feel that you have developed skin issues due to overuse.
Frequently Asked Questions
Can salicylic acid shampoo cause irritation?
Yes, if you are allergic to it or overuse it.
What shampoos have salicylic acid?
Brands like Neutrogena and Walgreens have salicylic acid shampoos. You may also look for products like Selsun blue salicylic acid shampoo, T gel salicylic acid shampoo, and DCL salicylic acid shampoo.
Can I use salicylic acid shampoo every day?
No. Using SA shampoo every day may sensitize the scalp.
Does Head And Shoulders Shampoo contains salicylic acid?
No, it does not contain salicylic acid.
Recommended Articles
Sources
The following two tabs change content below.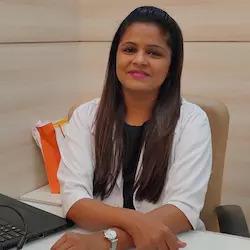 Dr. Shruti Chavan
(MBBS)

Dr. Shruti Chavan is a consulting dermatologist at Dr.Sheth's Skin and Hair Clinic since 6 years. She is a co-committee...

more