Salicylic Acid: What Is It And How It May Minimize Acne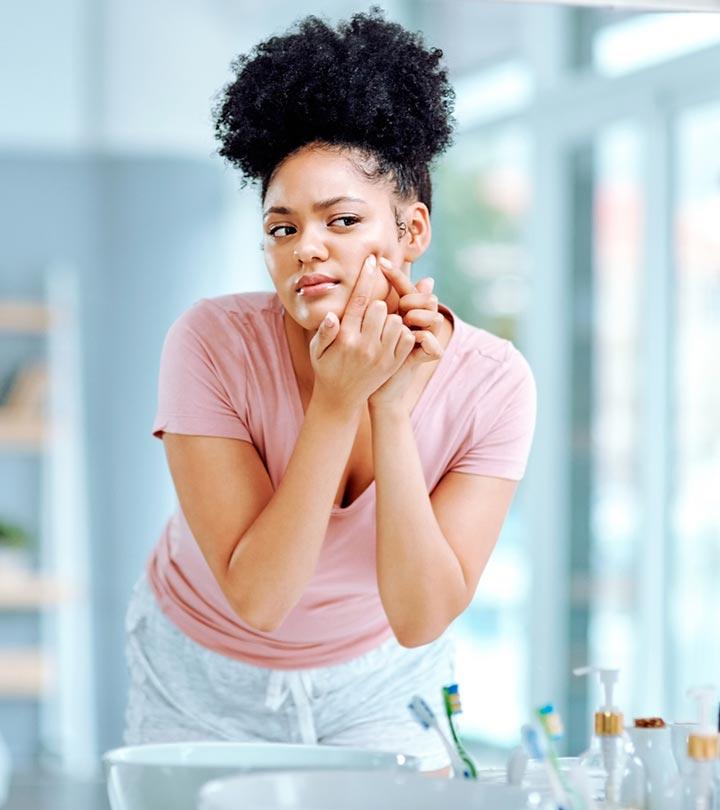 While walking through the skin care aisle in the supermarket or the drugstore, you must have come across products with salicylic acid. Salicylic acid is often dubbed as a go-to solution for your breakout woes. But using it and making it work for your skin is tricky. And that's why before you slather it on your zits, you need to know whether it will work for you or not. Scroll through this article to learn what salicylic acid is and how it may help you manage acne.
What Is Salicylic Acid?
Salicylic acid is a type of beta hydroxy acid (BHA) that is often used for topical application. There are two types of hydroxy acids – alpha hydroxy acids (AHAs) and beta hydroxy acids (BHAs). AHAs have exfoliating properties that keep your skin smooth and even out your skin tone. BHAs work in similar ways as AHAs, but they also function as antibacterial agents by penetrating deep into your skin and unclogging the pores. And that is why salicylic acid can easily calm down irritated and stressed skin.
It is often misunderstood as a keratolytic agent or a peeling agent. However, salicylic acid is a desmolytic agent, i.e., it disrupts the cellular junction, breaking the cohesion of skin cells, helping the skin exfoliate itself (1). In the next section, we have explained the process in detail.
How Does Salicylic Acid Work For Acne?
Salicylic acid penetrates your skin and breaks down the lipids and fats that make the dead skin cells stick together. If these bonds are not broken down, the dead skin cells can block the skin pores and cause acne and pimples. As the acid breaks up the cells, it provides deep cleaning, promotes cell regeneration, and rejuvenates your skin.
Salicylic acid is also beneficial for:
But using just any product with a salicylic acid formula will not work. For effective results, it is necessary to use the acid in a certain way.
How To Use Salicylic Acid Properly
Salicylic acid is available in cleansers, serums, gels, lotions, and moisturizers. Usually, 2% solution is used in OTC products. Follow the tips to use salicylic acid the right way:
Limit its application to the affected areas. Avoid applying salicylic acid near the eyes and make sure it doesn't get into your nose and mouth. If it does, rinse with water immediately.
If you are using an over-the-counter product containing salicylic acid, start with a small amount on a small part of the affected area for three days. If it doesn't feel uncomfortable, use it as per the instructions provided on the package.
When using a product with salicylic acid, always apply it generously to the affected area and gently massage.
For salicylic acid in gel form, apply wet packs on the affected area for 5 minutes – a post which you can apply the product.
If you are using salicylic acid skin pads, simply wipe them over the skin without rinsing the acid off.
If you are using a skin cleanser containing salicylic acid, wet your skin and gently massage the product for a few seconds. Avoid scrubbing. Wash thoroughly and pat dry.
The dosage or frequency of application depends on your skin condition. Never use it in quantities more than suggested and avoid using it too often. Use it as per the directions of the doctor.
Doctors often recommend salicylic acid for corns, calluses, and warts. Hence, the frequency of application may differ. Always consult a doctor before using salicylic acid. You may follow the below tips.
The Frequency Of Using Salicylic Acid
The frequency may also differ as per the formulation. You may use an OTC product as directed by the manufacturer or a doctor. Here's what you can do:
SA creams for corns and calluses: Use once every 3-5 days.
SA gels for acne: Use once a day.
SA gel for warts: Apply once a day.
SA lotions for acne: Use 1-2 times a day.
SA soaps for acne: Use as needed.
Salicylic acid is extremely potent and if used excessively, it may cause side effects. Let's take a look.
Does Salicylic Acid Have Any Side Effects?
Salicylic acid does not cause side effects when used properly and in the recommended dosage. However, you may experience:
Dryness
Irritation
Redness
Burning and tingling sensations
While there are many benefits of salicylic acid for the skin, a lack of caution may cause adverse effects. Here are the precautions to take when using salicylic acid.
Precautions To Take Before Using Salicylic Acid
Avoid using salicylic acid in the following cases:
Allergic Reactions: Always inform your doctor if you have any allergies. Inform them if you are allergic to specific drugs, including ibuprofen, naproxen, aspirin, or any other non-steroidal anti-inflammatory drugs (NSAIDs).
Skin And Health Issues: Avoid using salicylic acid (or consult the doctor) if you have atopic dermatitis, skin infections, uremia, wounds, or any other health issue (like diabetes or blood circulation issues).
Pregnancy: Using salicylic acid is not recommended if you are pregnant (or are planning to get pregnant). If you are using salicylic acid or undergoing such treatment, plan your pregnancy after the treatment is over. Also, avoid salicylic acid if you are lactating.
Drug Interactions: Salicylic acid can interfere with certain medications (for instance, blood thinners). So, if you are under medication, talk to your doctor before using it.
Salicylic acid should be used only as directed by the dermatologist or as per the instructions printed on the package (if it is a cream or gel). As salicylic acid gets easily absorbed by the skin, abusing it may cause poisoning. Here are a few things to keep in mind while using it:
Avoid excessive use of salicylic acid. Otherwise, it may cause over-exfoliation and irritate the skin.
Start slow to observe how your skin responds. Let it get accustomed to the routine. Start with a lower concentration (0.5%) and increase the dosage gradually once your skin gets used to it.
Follow up with hydrating moisturizers to minimize dryness.
Avoid combining salicylic acid with retinol, vitamin C, and other AHAs like glycolic, lactic, malic, and mandelic acids to prevent skin irritation.
Do not forget to apply sunscreen when stepping outside.
In case of redness and severe irritation, stop using the acid and consult a doctor.
The Final Word
Using salicylic acid for acne can be an effective treatment option. If you have mild to moderate acne, you may use any OTC product with salicylic acid. However, if you have hormonal and cystic acne, you may have to follow systemic treatments prescribed by doctors. Salicylic acid is extremely potent, so ensure to follow the precautions before using it.
Frequently Asked Questions
Does salicylic acid remove dark spots?
Yes, it may help minimize dark spots and acne marks.
Does salicylic acid darken skin or make it appear white?
No. It does not darken your skin. However, salicylic acid may reduce spots and pigmentation and brighten the skin.
Is it normal to break out after using salicylic acid?
If you are using salicylic acid for the first time, it may cause skin purging due to excess skin cell turnover rate. However, this may normalize in a few days or weeks.
Can salicylic acid cause cystic acne?
No. Salicylic acid does not cause cystic acne.
Is extra sun protection necessary when using salicylic acid?
You need sun protection whenever you are stepping outside. However, salicylic acid may make the skin sun-sensitive, so, you will need a sunblock.
Recommended Articles:
Sources
The following two tabs change content below.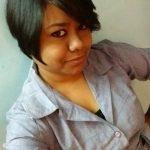 Ramona is a journalist-turned-content writer. She holds a Master's degree in English Literature and has been writing for the digital world for over five years. She specializes in writing for Skin Care. She has done a certificate course titled 'Dermatology: Trip To The Skin', offered by Novosibirsk State University. She believes that beauty begins with a good skin care regimen and is on a mission to eliminate all toxins from her routine. She helps and guides readers in selecting products and ingredients specific to their skin type/issue. When Ramona is not working, her books and passion for music, good food, and traveling keep her busy.