Salicylic Acid: How It Works And What It Does To Your Skin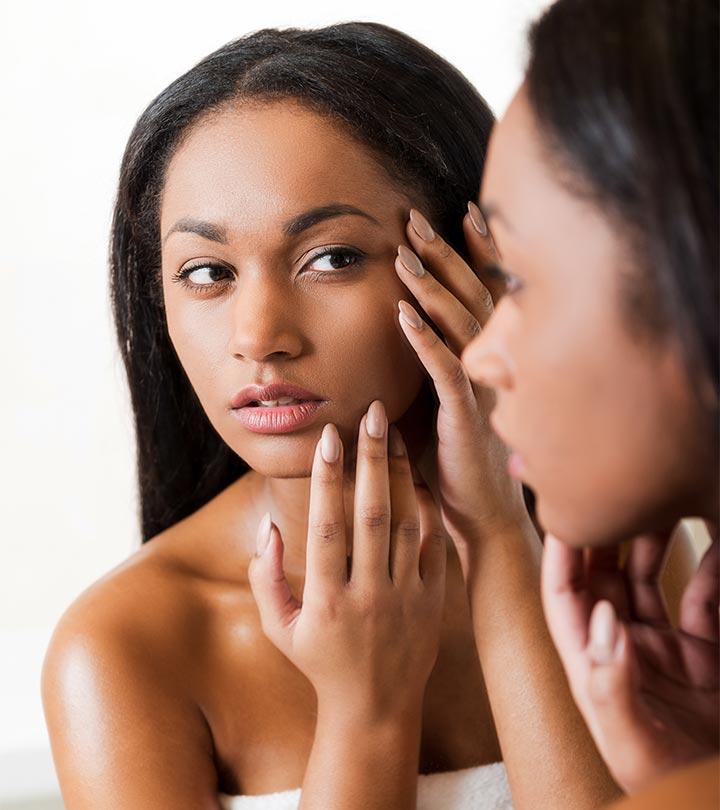 While exploring the skin care aisle in the supermarket or the drugstore, you must have come across products with salicylic acid. Salicylic acid is often dubbed as a go-to solution for your breakout woes. But using it and making it work for your skin is tricky. And that's why before you slather it on your zits, you need to know whether it's going to work for you or not. Read on to know everything about salicylic acid – the wonder ingredient.
What Is Salicylic Acid And How Does It Work?
Salicylic acid is a type of beta hydroxy acid (BHA) that is often used for topical application.
There are two types of hydroxy acids – alpha hydroxy acid (AHA) and beta hydroxy acid (BHA). AHAs have exfoliating properties that keep your skin smooth and even out your skin tone. BHAs work in similar ways as AHAs, but they also function as antibacterial agents by penetrating deep into your skin and unclogging the pores. And that's the reason salicylic acid can easily calm down irritated and stressed skin.
Salicylic acid penetrates your skin and breaks down the lipids and fats that make the dead skin cells stick together. If these bonds are not broken down, the dead skin cells can block the skin pores and cause acne and pimples. As the acid breaks up the cells, it promotes cell regeneration and rejuvenates your skin.
Salicylic acid is a great exfoliator too. It works as a keratolytic agent. This means it can easily loosen keratin (a protein that forms the basic structure of the topmost skin layer). When the keratin loosens up, it's easier for your skin to shed the scaly and damaged parts. And that's why salicylic acid is especially beneficial for treating skin issues such as eczema, seborrheic dermatitis, and psoriasis.
Now that you know how exactly salicylic acid works on your skin, here's a break down on why it should be your top choice for your skin.
Salicylic Acid: Why Is It The Ultimate Savior For Your Skin?
You get acne primarily due to three reasons: accumulation of dead skin cells and dirt in the pores, excessive sebum production (which blocks the pores), and P. acnes bacteria.
Salicylic acid works best for acne developed due to the first cause. It can treat mild to moderate levels of acne by unclogging the skin pores and clearing them. Salicylic acid in the concentration of 0.5% to 2% is effective in treating acne and comedones (blackheads and whiteheads) (1), (2).
Salicylic acid breaks apart the desmosomes (structures that attach two cells linked to the outer layer of the skin). This exfoliates the skin, removes the dead skin cells, and unclogs the pores. A study also found that salicylic acid, when used in 1% concentration, is a great exfoliating agent even for sensitive skin (3).
Is An Effective Solution For Hyperpigmentation
Dark spots and patches on the skin are very embarrassing, but salicylic acid can help treat them. It is widely used in peeling masks and as a peeling agent for cosmetic procedure for treating hyperpigmentation and photodamage. A study found that salicylic acid was safe and effective in treating skin spots (4).
Hydroxy acids (both AHAs and BHAs) are widely used for anti-aging benefits. BHAs (including salicylic acid) have anti-inflammatory and antiseptic properties. As they penetrate deeper into the skin and exfoliate from within, they accelerate the cell renewal process. This, in turn, helps in reducing signs of aging, such as fine lines, dark spots, and wrinkles. Unlike AHAs, BHAs do not irritate the skin (5).
Salicylic acid works best when used in the concentration of 1% to 2%. Too much salicylic acid can be harmful to the skin.
Side Effects Of Salicylic Acid
Although it's rare to develop a severe allergic reaction after using salicylic acid, be wary of the following effects:
Redness
Dryness
Burning or stinging sensation
You should never apply salicylic acid to your skin without consulting a dermatologist. Also, there are certain things to remember when using salicylic acid or before undergoing any cosmetic procedure that involves salicylic acid.
Precautions To Follow Before Using Salicylic Acid
Always inform your doctor if you have any allergies. Inform them in case you are allergic to specific drugs, including ibuprofen, naproxen, aspirin, or any other non-steroidal anti-inflammatory drugs (NSAIDs).
Avoid using salicylic acid (or consult the doctor) if you have atopic dermatitis, skin infections, wounds or any other health issue (like diabetes or issues with blood circulation).
Using salicylic acid is not recommended if you are pregnant (or are planning to get pregnant). If you are using salicylic acid or undergoing such treatment, plan your pregnancy after the treatment is over. Also, avoid salicylic acid if you are lactating.
Salicylic acid can interfere with certain medications (for instance, blood thinners). So, if you are under medication, talk to your doctor before using it.
Salicylic acid should be used only as directed by the dermatologist or as per the instructions printed on the package (if it's a cream or gel). Because salicylic acid gets easily absorbed by the skin, abusing it may cause poisoning. Here's a guideline for ensuring proper usage:
How To Use Salicylic Acid Properly
Limit its application to the affected areas. Avoid applying salicylic acid near the eyes and make sure it doesn't get into your nose and mouth. If it does, rinse with water immediately.
If you are using any over-the-counter product containing salicylic acid, start with a small amount on a small part of the affected area for three days. If it doesn't feel uncomfortable, use it as per the instructions provided on the package.
When using a product with salicylic acid, always apply it generously to the affected area and gently massage.
For salicylic acid in gel form, apply wet packs on the affected area for 5 minutes – post which you can apply the product.
If you are using salicylic acid skin pads, simply wipe them over the skin without rinsing the acid off.
If you are using a skin cleanser containing salicylic acid, wet your skin and gently massage the cleanser for a few seconds. Avoid scrubbing. Wash thoroughly and pat dry.
The dosage or frequency of application depends on your skin condition. Never use it in quantities more than suggested and avoid using it too often. Use it as per the directions of the doctor.
Salicylic acid is a favorite of women who love to pamper their skin and keep it healthy. You can easily get your hands on some great products containing salicylic acid. Here's a list of recommendations from us.
The Top Salicylic Acid Products
1. Salicylic Acid Skin Peel (30%)
This facial peel reduces acne, minimizes skin pores, and controls excessive oil production. It also claims to reduce blemishes, psoriasis, and sun damage. It's ideal for sensitive skin. Peels often make the skin photosensitive, so avoid sun exposure for at least five days after applying this peel. Use as per the directions.
2. Replenix Acne Solution
These are facial pads with 2% salicylic acid and 10% glycolic acid. The cleansing pads are meant for acne treatment. They exfoliate your skin gently and clean the clogged pores. The solution claims to heal pigmentation, keratosis pilaris, and other skin conditions. It is best suited for normal to oily skin.
3. Cera Ve Renewing SA Cleanser
Apart from salicylic acid, this exfoliating body wash also contains hyaluronic acid and niacinamide that help restore your skin's protective barrier and make it smooth.
4. Avya Non-Foaming Gentle Cleanser
This gentle cleanser contains witch hazel and salicylic acid. It is light enough to remove all the dirt and impurities from your skin without irritating it. It doesn't strip your skin of its moisture and can control acne and breakouts.
5. Philosophy's Clear Days Ahead
These are overnight acne repair pads that help control your breakouts and prevent their recurrence. These pads contain salicylic acid along with glycolic and mandelic acids that reduce skin discoloration and post-acne scars.
6. Glytone Acne Clearing Toner
This toner contains 2% Salicylic Acid and feels extremely light and refreshing on the skin. It controls excessive oil production, prevents breakouts, and has an exfoliating effect on your skin. It deeply cleanses your skin, unclogs pores, and keeps it blemish-free.
Salicylic acid has all the good reasons to find a place in your beauty closet. Whether it's stubborn acne or a spot that won't budge, salicylic acid can deal with it without causing any harm to your skin. So, go ahead and pick your favorite products from the list and take a step towards glowing and spotless skin.
Have you ever used salicylic acid for spot reduction or acne treatment? How was your experience? Do let us know by commenting right below.
References
Recommended Articles:
The following two tabs change content below.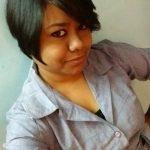 Latest posts by Ramona Sinha (see all)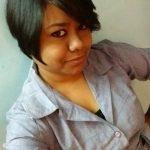 Ramona Sinha
Ramona is a journalist-turned-content writer. She holds a Master's degree in English Literature and has been writing for the digital world for over five years. She specializes in writing for Skin Care. She has done a certificate course titled 'Dermatology: Trip To The Skin', offered by Novosibirsk State University. She believes that beauty begins with a good skin care regimen and is on a mission to eliminate all toxins from her routine. She helps and guides readers in selecting products and ingredients specific to their skin type/issue. When Ramona is not working, her books and passion for music, good food, and traveling keep her busy.