Salt Scrub Vs. Sugar Scrub Benefits – Which Is Better? Exfoliating is an extremely important of your skin care routine. Not only does it scrub away the dead skin cells, it also prevents a host of issues like acne and hyperpigmentation. But when it comes to scrubs, it can be confusing to pick between a salt scrub and a sugar scrub.
In this article, we will focus on the differences between two sugar and salt scrubs and which one works best for your skin concerns. Keep reading to know more!
​ What Is The Difference Between Salt And Sugar Scrubs?
The main difference between salt and sugar scrubs lies in their texture.
Unrefined salt is typically used in this scrub. Salt has large granules with sharp edges. Due to this, salt scrubs are considered more abrasive than sugar scrubs and are not used on sensitive areas.
Similar to salt scrubs, unrefined sugar is generally used to create these scrubs. Sugar granules are perfectly round in shape. They remove the oil from the skin without being too harsh on it.
Now that you know the main difference between salt and sugar scrubs, let us move on to the pros and cons of each product.
Salt Scrubs Vs. Sugar Scrubs: Benefits And Drawbacks
As with any skin care product, knowing the benefits and drawbacks of these exfoliators will help you pick the right one for you.
I. Salt Scrubs
The benefits of salt scrubs are as follows:
Benefits
The granules present in this scrub are quite abrasive. As such, you can use them to remove the tougher dead skin cells from drier areas of the body.
Salt is said to have detoxifying properties. The trace minerals in this scrub can perform the role of natural purifiers and remove the toxins from the skin. This makes it a great option for inflamed areas of the body. However, more research is needed to support this claim.
As per anecdotal evidence, the salt granules in this scrub typically break down into sulfate and magnesium when combined with water. These compounds are absorbed by the skin, thus soothing it and relaxing sore and tired muscles.
Drawbacks
Due to their abrasiveness, salt scrubs can irritate delicate skin and cause it to become inflamed.
​ II. Sugar Scrubs
The benefits of sugar scrubs are as follows:
Benefits
Sugar scrubs tend to be less abrasive and work well on sensitive skin.
Anecdotal evidence suggests that sugar scrubs contain trace amounts of magnesium, calcium, potassium, and iron. These elements can improve the appearance of the skin by replenishing all the nutrients lost throughout the day.
Drawbacks
While sugar scrubs are fantastic exfoliators and can introduce nutrients to the body, the results are not as apparent as those seen with salt scrubs. However, more scientific research is needed to prove this claim.
Scroll down to the next section to learn which type of scrub is better for which body parts.
Salt Scrub Vs. Sugar Scrub: On Which Body Parts Should They Be Used?
You should use salt scrubs to remove the grittier dead skin cells from areas with tougher and drier skin. This includes:
Sugar scrubs are great for areas with more sensitive skin like:
Face
Inner thighs
Décolletage
Now that you know which scrubs are suitable for which body parts, let us talk about the best way to use them. Read the next segment to find out more.
​ What Is The Best Way To Use Salt And Sugar Scrubs?
For the best results, we recommend using salt and sugar scrubs at least twice a week. This will get rid of the dead skin cells from your skin, unclog the pores, and soothe inflamed skin.
Mentioned below are the different ways in which you can apply salt and sugar scrubs, depending on the body part that you are applying them on.
Salt Scrubs
As touched upon before, you should use these scrubs to clean tough, dry areas with a lot of dead skin cells. The best way to do this is as follows:
Start by thoroughly wetting the area with hot water. This will open up your pores and give you better results.
Take a tablespoon of salt scrub in your palm and rub both your hands together to activate it. Remember to use a spoon when taking the scrub as the bacteria and soap from your hands could mix with the product and contaminate it.
Next, apply the scrub to the wet area and gently rub it against the skin surface using your fingertips for two minutes. Try using small circular motions as it will help loosen the dirt caught in the pores.
Leave the scrub on your skin for another 2 minutes, then wash it off with hot water.
Gently dab your skin with a towel.
Sugar Scrubs
As this scrub is primarily used on the face, the best time to use it is during your morning or night skin care routine. It will help remove all the dirt clogging the pores and go a long way in keeping your skin refreshed.
For this routine, start by wetting your face with hot water and applying some cleanser to it. This will remove all the dirt present on the surface of the skin.
Next, apply a dash of face wash to your forehead, nose, chin, and cheeks and gently rub it into your skin with your fingertips. This helps loosen and remove some of the dirt and bacteria present in the pores.
Wash off the soap with hot water.
Take some sugar scrub in your palm and rub your hands together.
Apply the scrub to your entire face and gently rub it against your skin using circular motions for two minutes.
Wash off the scrub with hot water, then gently dab your face with a towel to remove the excess water.
Finish the routine by applying some lotion to your skin to replenish any lost moisture.
It can be difficult to find sugar and salt scrubs in the market today. But, you can solve this issue by making your own scrubs at home. Read the next section to find out the best way to do this.
Salt And Sugar Scrub Recipes
Salt and sugar scrubs may not always be available at your local drugstore. Luckily, they can be made at home with just a few simple ingredients.
1. Coffee Salt Scrub
You Will Need
1/4 cup of salt
1/4 cup of ground coffee
5 tablespoons of coconut oil (room temperature)
Instructions
In a small bowl, mix the salt and ground coffee until thoroughly combined.
Add some coconut oil to the mixture and gently mix it in to activate the salt. Avoid over-mixing as this can dissolve the salt.
Transfer the contents to an airtight container and store it in a warm, dry place.
Use as and when required.
2. Green Tea Sugar Scrub
You Will Need
1 cup of sugar
2 green tea bags
1/2 cup of hot water
1/4 cup of coconut oil
Instructions 
Start by steeping the tea bags in a bowl filled with hot water. Set them aside to cool.
Add the sugar and coconut oil to another bowl and mix until just combined.
Once completely cooled, add the tea to the sugar and coconut oil mixture and gently combine. Make sure the tea is completely cool to avoid melting the sugar.
Add some more sugar if there is too much liquid in the mixture. If the mixture is too dry, add some coconut oil to it.
When you reach the desired consistency, spoon the mixture into an airtight container and store it in a dry place.
Use as and when desired.
Closing Thoughts
Unrefined salted granules tend to be bigger and more abrasive, whereas sugar granules are characterized by their perfectly round shape. Though these granules are gentler on the skin, salt scrubs have several anti-inflammatory properties, making them more effective.
Salt scrubs can be used on the body, whereas sugar scrubs are great for more sensitive areas like the face. You can easily make your own scrubs at home by following the recipes mentioned in the article.
The following two tabs change content below.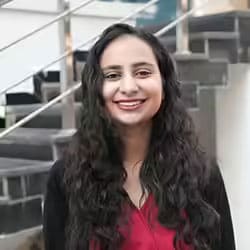 Arshiya Syeda is an editor and certified counselor. Ever the lover of the written word, she served on the editorial boards of her school and college newsletters. Writing articles on hairstyles, hair care, and nutrition helped her combine her love for reading, writing, and research. As an editor, she helps her team members deliver polished and meticulously researched content. Arshiya is fluent in English, Urdu, and Hindi and aims to become a multilinguist by learning German and teaching herself American Sign Language (ASL).