Top 10 Scroll Tattoo Designs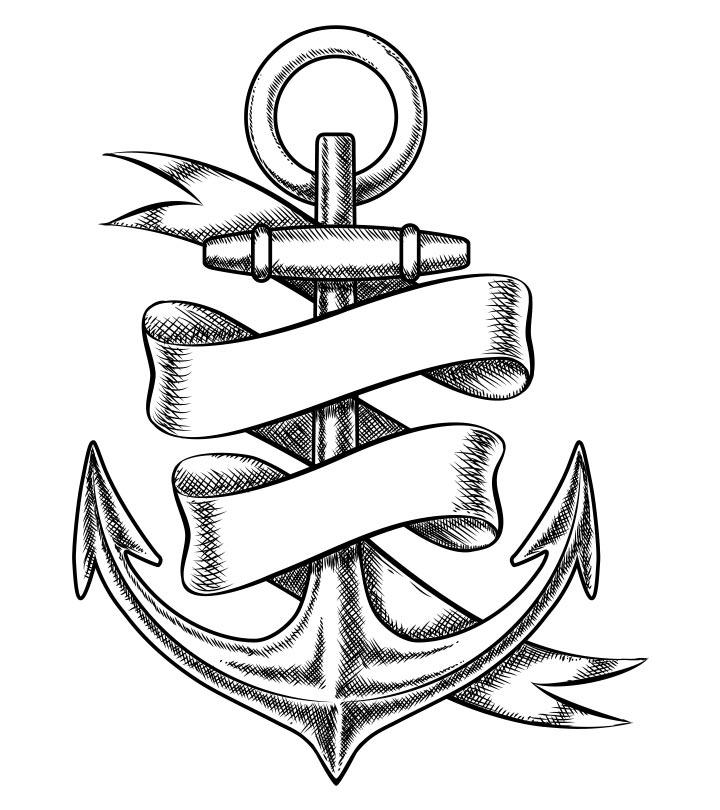 You've probably seen these designs adorning many arms and necks. While tattoos initially started off as a symbol of masculinity and gangster style, these days, pretty much anyone is seen showing off a newly inked design. From the fresh out of school youngster to your suave corporate, the trend of tattoos has caught on quite fast.
These days, tattoo designs can be made out of anything. It could be a name, a quote, hearts, birds, butterflies, love designs, animals, the face of a loved one, and actually anything that is close to your heart. You can either let your imagination do the work, or look around for some interesting tattoo ideas.
Scroll Tattoo Designs:
Scrolls are ancient pieces of parchment. They were first made of papyrus, or leaves. Later these came into use as manuscripts and maps. Scrolls are often used to highlight text, especially in tattoos.
1. Zodiac Sign Scroll Tattoo Design:
This tattoo is in black ink. It shows the zodiac sign Libra. The sign of Libra is depicted by a woman, who is shown balancing a pair of scales on one hand. The design symbolizes balance, which is crucial to the zodiac sign. The woman in the tattoo is blind folded, symbolizing impartiality and justice. The text below reads 'Libra'.
2. Bon Jovi Scroll Tattoo Design:
This tattoo is perfect for the fans of Bon Jovi. It can of course be improvised with the name of any other rock band or celebrity that you may like. The design shows a red heart outlined in black ink, with a pair of silver wings. A silver dagger is seen piercing through the red heart. Over the entire design is a scroll on which is written 'Bon Jovi' in block letters.
[ Read: Leo Tattoo Designs ]
3. Hand Clutching Quote Tattoo Design:
This tattoo is in black ink. It is meant to be made on the arm. The design shows a forearm tattooed on an arm, with the fingers rolled into a fist. From the closed fist, one end of a scroll emerges to twine around the entire forearm. Over the scroll is written, "What doesn't kill me makes me stronger."
4. In Memoriam Tattoo Design:
This tattoo is meant as a symbol of remembrance for someone who has passed away. It shows an archaic crucifix with intricate patterns and designs. Behind the crucifix is a pair of wings, over which is a scroll with the name of the deceased. Below this is the year of birth followed by the year of death. This tattoo is made in black ink.
5. Swiss Heart and Scroll Design Tattoo:
This tattoo symbolises national pride. It shows a heart which is painted in the colors of the Swiss national flag, that is white, with a red cross. Over this is a scroll that reads, "and proud". It stands to depict pride of belonging to one's country.
[ Read: Name Tattoo Designs on Wrist ]
6. Biblical Verse on Scroll Tattoo Design:
This tattoo is very simple and quotes a verse from the Bible. It shows a tattered scroll with a verse written on it in clear font in block letters. The quote reads," Yea, though I walk through the valley of the shadow of death, will fear no evil. For thou art with me, thy rod and thy staff comfort me."
7. Memorial on Scroll Tattoo Designs:
This tattoo is made as a symbol of mourning for the passing away of a loved one. It is in black ink and suitable for the back or the arm. It has the following quote -"Gone from our sight but never our memories. Gone from our touch but never our hearts." Below this is the name of the deceased, followed by the date of demise.
8. Roses and Scroll Tattoo Design:
This tattoo is in black and white. It shows three black roses vertically arranged with spaces in between. In the spaces are scrolls that bear the names of loved ones.
9. Swallows and Scroll Tattoo Design:
This black and white tattoo shows a scroll with a Latin quote on it. The two ends of the scroll are being carried by two swallows.
10. Blessed Crucifix and Scroll Tattoo Design:
This tattoo is in black ink and shows a crucifix with wings. Over it is a scroll with the word 'Blessed' inscribed in a cursive font. [ Read: Tattoos ]
Hope you found this article interesting. Do share your comments with us if any.
The following two tabs change content below.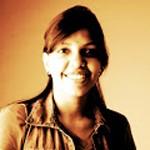 Latest posts by Shruti Goenka (see all)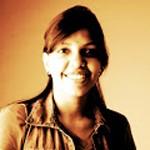 Shruti Goenka
Hi I am very passionate about makeup, fashion and health related topics, I always had a soft corner for makeup and beauty. I believe makeup has the power to enhance features and can turn flaws into strengths. Makeup keeps me busy and yet it gives me the opportunity to follow my passion.