What Is Sea Buckthorn Oil And Why Should You Add It To Your Skin Care Routine? Do you desire supple, radiant, and plump skin? If you are able to strengthen and replenish your skin's natural barrier, it is possible to achieve the skin quality you have always wanted. Supplementing your skincare routine with products that build your skin's natural barrier can help. Such products are rich in certain ingredients capable of boosting your skin vitality and complexion.
Sea buckthorn oil is one such ingredient. It helps with skin repair and regeneration. It also helps improve blood circulation and skin oxygenation by penetrating the epidermis 1.
Let us explore the wholesome benefits of sea buckthorn oil for your skin and understand how it can be used for effective results.
What Is Sea Buckthorn Oil?
Sea buckthorn oil is a red-orangish oil derived from the sea buckthorn plant. It is extracted through a mechanical cold-pressing technique.
The oil contains antioxidants, flavonoids, vitamin C, polyphenols, and more. It also is rich in other bioactive substances like unsaturated fatty acids, essential vitamins, carotenoids, fruit acids, mineral salts, and amino acids 1.
Its balanced composition of fatty acids makes it highly efficient for treating multiple skin issues. We will explore the same in the next section.
Benefits Of Sea Buckthorn Oil For Skin
1. May Treat Inflammatory Skin Conditions
Sea buckthorn oil contains a blend of omega 3, 6, 7, and 9 fatty acids. This combination helps repair the skin barrier and treats inflammatory skin conditions such as eczema and psoriasis 1.
2. May Offer Deep Hydration
Sea buckthorn oil can be recommended for deep skin hydration. It functions as a humectant, preserving moisture and preventing moisture loss. It could be particularly useful for parched and dehydrated skin types.
3. Improves Overall Skin Appearance
The unique combination of vitamins, minerals, and antioxidants in sea buckthorn oil may boost overall skin appearance. In addition, the berries of the sea buckthorn plant are believed to have 12 times more vitamin C than oranges, and may offer skin an excellent antioxidant boost 2. It may also enhance skin texture and diminish age spots.
4. May Reduce Signs Of Premature Aging
The antioxidants in sea buckthorn oil, including vitamins C and E, may help reduce skin damage due to free radicals. Both the vitamins are known to fight oxidative damage when used in conjunction. They also limit damage to cell membranes and may slow down premature aging 3.
The palmitoleic acid in the oil is also believed to reduce scars and fine lines. However, limited research is available in this area.
5. May Improve Skin's Structural Integrity
Sea buckthorn oil offers protection against bacterial infections, reduces inflammation, and promotes the generation of tissue lipids. The gamma-linolenic acid in the oil is known to improve the skin's structural integrity 1.
6. Suits Most Skin Types
Applying sea buckthorn oil on the skin does not make it appear oilier. Its unique ingredients are easily absorbed into the skin. Hence, the oil can be used both by individuals with dry and oily skin. Anecdotal evidence suggests that it may also be used on sensitive skin.
Now that we have established the important benefits of sea buckthorn for skin, let us understand how you can incorporate it into your skincare routine.
What's The Best Way To Incorporate Sea Buckthorn Oil Into Your SkinCare Routine?
You can either use sea buckthorn oil as a standalone product or in combination with several other oils. Here are some ideas:
If you can find the oil in its pure form, you can apply it as a sealant to moisture your skin. It will go well with any serum or moisturizing product. Do not apply the oil before using any water-based or gel-based creams or lotions, as you may end up sealing your skin and not allow the beneficial ingredients to penetrate your skin.
If you cannot find a pure version of sea buckthorn oil, you may go for a serum containing sea buckthorn in combination with several other ingredients. Serums of such nature should go under a moisturizer to reach the deeper layers of the skin.
Once you decide the form of sea buckthorn oil you want to use, you can apply it to your skin to reap its many benefits. Here is how to use it:
Wash your face with a suitable cleanser to get rid of any dirt, oil, and grime.
Follow with a suitable toner.
Apply any serums or active ingredients to your skin right after cleansing, including the serums with sea buckthorn oil. Let the product seep into the deepest layers of your skin.
Use a moisturizer to boost skin hydration and maintain skin suppleness.
Seal your skin with pure sea buckthorn oil to enhance the efficiency of your skincare routine.
You may conduct a patch test to check for any allergies. Apply some oil on your elbow and wait for 24 hours. If you do not notice any allergies, you are good to go.
In the following section, we have listed the best products containing sea buckthorn oil. Check them out.
Best Sea Buckthorn Skin Care Products
1. Sea Buckthorn Berry Oil
This sea buckthorn oil comes in a 1.76-ounce glass bottle with a dropper for ease of use. This organic oil can be used on your skin and hair and is also safe for oral consumption. It is a pure oil without any filler ingredients. It is ideal for daily use.
2. Sea Buckthorn Body Lotion
This wonderful skin lotionis made with organic-grade sea buckthorn. It is a convenient skincare product that you can apply to your skin anytime and anywhere. The product takes care of your skin's hydration needs, keeping it supple, moist, and nourished with each application.
Conclusion
Sea buckthorn oil has many benefits and makes an excellent addition to your skincare routine. You can use it on your face and body and treat dryness and lack of nourishment.
Depending on the source through which the oil is extracted, it may display a different color, ranging from yellow to orange. The oil also seals all the nourishment from other products.
While the oil is generally safe, you may do a patch test before you start using it. Including it, in your skin care routine and using it regularly can give you the desired results.
Frequently Asked Questions
Can you use sea buckthorn oil on your face?
Yes, you can use it either in a pure form or as a serum with a combination of several other oils. Using it on your face regularly can give you effective results.
Does sea buckthorn oil lighten skin?
There is no evidence to suggest any direct link between sea buckthorn oil and skin lightening. However, it does help treat cases of hyperpigmentation. It may help reduce age spots and dark spots 4.
Sources
The following two tabs change content below.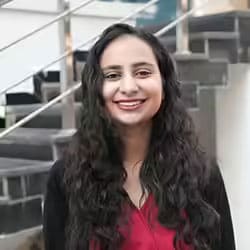 Arshiya Syeda is an editor and certified counselor. Ever the lover of the written word, she served on the editorial boards of her school and college newsletters. Writing articles on hairstyles, hair care, and nutrition helped her combine her love for reading, writing, and research. As an editor, she helps her team members deliver polished and meticulously researched content. Arshiya is fluent in English, Urdu, and Hindi and aims to become a multilinguist by learning German and teaching herself American Sign Language (ASL).