How To Develop Secure Attachment With Your Baby You don't have to be a perfect parent to give your child the best start in life. This can happen organically when you cultivate a secure bond with your infant.
Secure attachment is a special emotional bond formed by wordless communication between a child and their parents or caregivers. It involves a healthy and secured sense of comfort, care, and understanding. This attachment style meets a child's need to be heard, nurtured, and feel connected.
A secure bond with your child ensures that they have a positive start in life. Children who share a strong relationship with their parents or guardians are more likely to have higher self-esteem, perform better in school, and forge healthy friendships. Providing security and warmth makes your child feel safe while exploring the world on their own.
Keep reading to learn more about the ways to develop a secure attachment with your child.
What Is Secure Attachment?
Attachment is an emotional connection developed by wordless communication between an infant and their primary caregiver. It might occur naturally, but the quality of the bond is critical to a child's future.
Secure attachment meets the child's need to feel secure, calm, and understood, which helps in the healthy development of their nervous system. A child needs to have a foundation based on the feeling of safety. As the child matures, this foundation can result in:
Eagerness to learn
Healthy self-awareness
Empathetic attitude
Feeling of trust in others
A secure attachment develops when the caregivers respond to their baby's cues, movements, and behaviors with compassion. Infants who form secure attachments with their caregivers can use them as a secure base to explore their environments.
Secure attachment is primarily the experience of knowing and trusting a caregiver as a source of safety and security. Here's how you can develop a secure attachment with your child.
How To Form A Secure Attachment With Your Child
Hold and cuddle your baby while soothing them. A reassuring touch can provide them with a feeling of safety. Skin-to-skin contact with the primary caregiver can help the baby feel calm and relaxed.
Make eye contact with your baby. Gaze into their eyes while feeding, playing, or changing diapers. Share facial expressions of joy and excitement.
Notice your baby's emotional cues, such as back-arching, hand sucking, and grunting. These signs communicate something about their emotional and physical state. This way, you can quickly meet their needs and avoid excessive crying.
Comfort your baby whenever they cry – it is usually an indication that they need you for food, comfort, or reassurance.
Speak to your kid in a warm, comforting tone. Try to connect with your munchkin by smiling, singing, storytelling, or talking in a sweet voice.
Give your baby full attention periodically throughout the day. Keep all distractions like cell phones and televisions aside and focus on your little one.
Practice being self-aware and notice when you are tired, anxious, angry, or frustrated. Relax, meditate, and take good care of yourself. You can meet your baby's needs better when you are aware of your own needs.
Be attentive towards the kind of environments, movements, and sounds your little one enjoys. While some babies are comforted by motions, such as rocking or being walked back and forth, others respond to soft music or a change of environment.
You do not have to struggle constantly to be a perfect parent to your child. All you can do is give your best to understand their signals. There is nothing to worry if you do not always know what your baby wants. You can create a secure attachment with your infant by understanding their responsiveness and noticing and repairing a missed signal.
Secure attachment is not an overnight thing, and it takes time to develop. It is an ongoing process between you and your infant to establish a bond of trust and safety. Check out some parenting tips that you can try to create a secure attachment.
Parenting Tips For Creating Secure Attachment
Take Good Care Of Yourself
The first and most important thing you should do before developing a secure bond with your baby is to take good care of yourself. Take some time out for yourself daily – remember to relax and recharge. Even a 1-hour break can be helpful. Indulge in healthy lifestyle practices like yoga, exercising, listening to music, reading, or journaling. All these are highly therapeutic and will help relieve stress.
Lack of sleep can make you cranky and irritable. Hence, it is a good idea to alternate night duties between the parents. This way, you get to wake up late on some days to get enough sleep and relaxation and will be able to take good care of your baby.
Ask for help from your spouse, parents, friends, and close ones to look after your baby. You can also hire a nurse or babysitter to assist you. They are experts in supervising your infant's activities and providing them security and care when you are not around.
Caring for an infant requires huge patience. Taking some time away can help renew your energy and create a secure bond with your child more effectively. Visit your nearest coffee shop or bookstore, go for a walk, or attend a yoga class.
Find Ways To Calm Yourself In Stressful Times
An anxious caregiver can add to the baby's stress. Therefore, it is essential to be calm before you interact with your baby. You can try meditation or deep breathing exercises to calm your mind. Do not over-commit yourself, pare down your to-do list, and avoid people who stress you out.
Seek Opportunities For Fun
Choose activities to do with your kid that makes both of you happy. If you are a sports lover, play with your kid or watch a game together. If you are a bookworm, read out a story to your little one.
Ask For Backup When You Need It
If you feel overwhelmed, do not hesitate to ask for help from your spouse or family members. Being a parent is not easy, and you don't have to work yourself up to be a "super mom" or a "super dad." If you are continuously worried, seek help and take a break. This will help you stay calm, be a better listener and good decision maker, and feel less tempted to yell at your kids.
Secure attachment is primarily the experience of trusting and knowing your caregiver. It ensures that your child feels safe and understood and stays calm. When babies establish a secure attachment with their parents, they explore the world freely and develop healthy connections as adults.
Recommended Articles
The following two tabs change content below.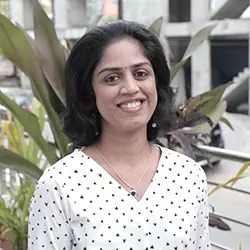 As Chief Editor, Harini sets the tone and editorial direction for StyleCraze to deliver engaging, interesting, and authentic content revolving around women's health, wellness, and beauty. She has over 14 years of experience in content writing and editing for online media. She specializes in the areas of Beauty, Lifestyle, and Health & Wellness and is proficient in Medical Sciences (Biology, Human Anatomy and Physiology, and Biochemistry). Her background in Biomedical Engineering helps her decode and interpret the finer nuances of scientific research for her team. Harini is a certified bibliophile and a closet poet. She also loves dancing and traveling to offbeat destinations.