43 Stunning Selena Gomez Hairstyles You Need To Check Out
Rock these elegant, chic, and easy hairstyles sported by pop icon Selena Gomez.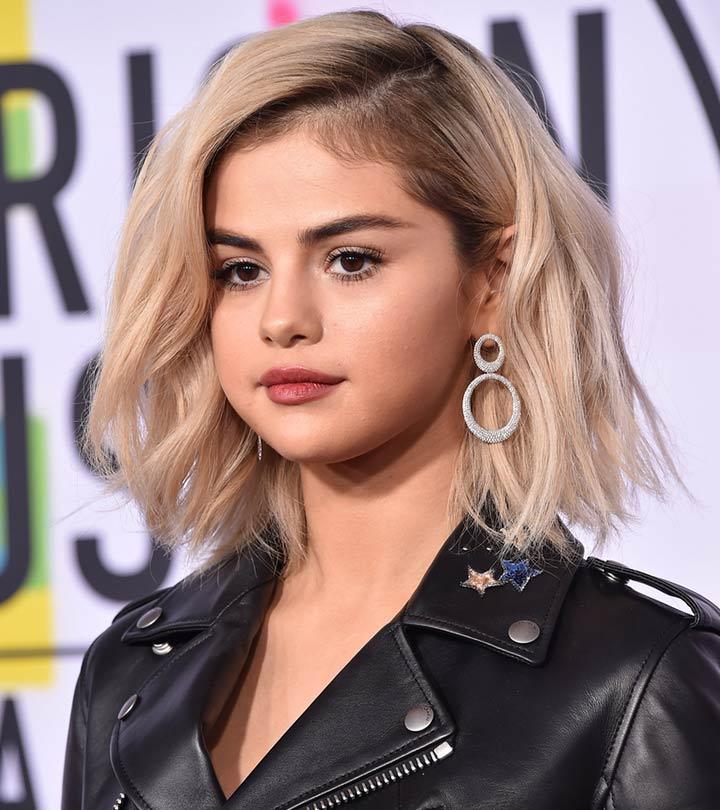 Selena Gomez – look at her now, watch her go indeed! Apart from being an incredible singer, Oscar-worthy actress, and hard-working producer, she has stolen our hearts with her stunning hairstyles. So, it is only right we take you on a journey of the best Selena Gomez hairstyles, because what else do you have to do today? Of course, we all remember Selena as Alex Russo with her stylish layered brunette locks. But since then, Selena has experimented with hair colors, shorter and longer hairstyles, and some very spectacular red carpet hairdos. Scroll down to take a look at some of her stunning hairstyles.
43 Stunning Selena Gomez Hairstyles You Need To Check Out
1. Brown Dimensional Updo
Selena Gomez looks absolutely ethereal in this hair look. This updo is a perfect way to show off your new dimensional color look. The gorgeous color job and loose sections of hair frame her face beautifully.
2. Sleek Bun
Selena slays the boss lady look! To recreate this look, apply a generous amount of gel to your hair and comb it back. Gather your hair at the back in a low ponytail and then wrap it into a knot before pinning it in place.
Stylecraze Says
The sleek bun look is absolutely perfect for formal events when worn with a tailored dress or suit. It also works exceptionally well for cocktail parties when paired with a well-fitted, off-shoulder maxi dress.
3. Knotted Long Updo
Selena Gomez looked gorgeous at the 2019 Cannes Film Festival. This knotted updo is not as difficult to do as it looks. Divide your hair into two or three sections depending on its length. Then, wrap each section into a knot. Make sure the knots line up perfectly. Use bobby pins to join the knots together.
4. Platinum Blonde With Dark Roots
Selena surprised all of us when she colored her beautiful locks blonde. While I think her brunette hair is perfect, she pulled off blonde hair like a queen. What makes this color look even better are the dark roots.
5. Low Ponytail
Selena shows us that simple hairstyles don't have to look drab. Use your parting to your advantage! Your parting plays a key role in accentuating your face shape and features. Check out this article to find out which parting suits your face shape.
6. Light To Dark Ombre
Accentuate your natural hair color with an ombre. Choose a shade that is two to three shades lighter and brighter than your natural hair color. Show it off with a simple middle parting and some light layers.
7. Brown Highlights
Selena Gomez really knows how to flaunt her brunette locks. Brown hair tends to look thicker and more glossy. Add some highlights from midway down to accentuate this effect. If you have short hair, adding highlights can help in face framing as well.
8. Extravagant Pouf With A Braid
This is one of Selena's coolest looks. In case you are bored of loose braids and tight braids make your face look more round, opt for this look. Create the pouf by backcombing your hair at the front. Then, gather your hair and weave it in a braid before securing it with an elastic band.
9. Center Braid
Tousled waves are one of the best hairstyles. They give your hair volume and bounce along with style. Braiding the mohawk section of your hair can make you look edgy and cool.
Stylecraze Says
This hairstyle pairs best with a cute and casual look— think shorts and a loose knitted top, a beachy look with loose dress gathered at the waist, a plaid shirt over leggings, or even a cute floral dress on a vacation morning.
10. Beautifully Wavy
Your hair is beautiful and deserves to be flaunted! Let your hair down and style it in some light waves with a curling iron. They will show off your layers and give your hair some bounce. Part your hair roughly down the middle to finish off the look.
11. Messy Half Updo
The messy half updo is great for both casual outings and formal shindigs. Use your fingers to gather your hair to your crown. Give the hair a little push to lift it up at the top. Then, clip it at the back. Voila, you're done!
12. One Side Forward
One of the best ways to draw attention to your jawline is by allowing one side of your hair to fall in front and pulling the rest back. Style it in big curls to frame your face. The curls also make your hair look fuller.
13. Face-Framing Layers
Having long layers near your face helps define and frame your face shape. It also draws the eye downward, making your face appear longer and slimmer.
14. One-Sided Clip
This hairdo has been taking over the hairstyling world. Selena sports this look really well. It draws attention to her eyes and eyebrows. Pick a clip in a color that will accentuate your highlights the way this black clip makes Selena's light brown highlights pop.
15. Low Bun With Long Bangs
This has got to be one of the most romantic hairstyles of all time. You can't deny that this hairstyle looks elegant and classy. Leaving out your bangs, comb the rest of your hair back and tie it in a low bun. The bangs add a nice messy contrast to the neat bun.
16. The Makeshift Bun
If you have short hair, you are in luck! There have been many short-haired updos gracing the red carpet lately. This stunning updo shows us that short hair can look cool and elegant at the same time. All you need to do this hairstyle is a curling iron, a comb, and some bobby pins. You'll have to tease your hair to create the fullness of the bun.
17. Wet Volume Bob
Ever wanted the sleek gel look but with more volume and thickness? Selena shows us how to achieve that look. You will need to tease your hair before applying gel to it and combing it down neatly.
18. Layered High Ponytail
High ponytails are a great way to flaunt layered hair. Make sure your layers are cut sharp. Once you tie your hair in a high ponytail, backcomb it near the elastic band to make it fuller. Notice how her bangs start high? Licensed Cosmetologist Dawna Jarvis, with over 24 years of experience, says, "Because Selena has a small forehead, it's important that they gave her thicker bangs that started further back."
19. Windswept Bob
Part your bob down the center, then comb it down but not too neatly. Spritz on some hairspray near the parting to add some texture. Let the rest of your hair fall freely to create a mildly messy look.
20. Fine-Ended Bob
If you want to accentuate your face shape, follow in the steps of Selena Gomez. Make sure the layers of your bob are cut finely. This not only brings out your face shape but also makes your hair look thicker.
21. Messy Updo
Selena takes messy and loose updos to a whole new level with this stunning hairstyle. Gather all your hair to the back, save for some slight bangs. Tie your hair in a loose low bun and push it a little up. This will create a slight pouf at the back. Allow the ends of your hair to stick out of the bun.
22. Big Half Updo
Selena Gomez sported this stunner at the 2011 People's Choice Awards. To mimic this hairstyle, you will need to blow dry your hair to give it a full look. Then, simply pin it at the back. If you have thin hair, backcomb it at the top to create some volume.
23. Cutesy Half Top Knot
This is such a great hairstyle to sport anytime, anywhere. Gather hair from the front and sides and wrap it in a knot. Lift the knot vertically and pin it in place. Use hairspray to keep the hairstyle intact.
24. Curved-In Bob
When in doubt, curve it up! Curve your short bob in with a round brush and a blow dryer. Start blow drying from top to bottom, but curve it in only at the ends.
25. Curly Side Updo
Need a hairstyle for prom? Take a leaf out of Selena Gomez's lookbook. Curl your hair and secure it in place with some hairspray. Part your hair on one side and pin up the curls on the side with lesser hair.
26. Tight-Ended Side Braid
The side braid is a beautiful hairstyle. You need to make sure that the top is loose but the end of the braid is tight. Allow stray hair to fall free and stick out to give a messy vibe to your look.
27. Side-Swept Hair
Side-swept hair is a favorite at award shows, and rightfully so. This curled side-swept look accentuates Selena's face shape and facial features marvelously. It also flaunts her neck.
28. Sleek High Ponytail
Sleek high ponytail looks neat and chic. All you need for this look are a comb, hair gel, a hair tie, and a few bobby pins. Apply gel to your hair, comb it back neatly, and tie it in a high ponytail. Wrap a small section of hair around the hair tie to hide it from view.
29. Beanie And Loose Hair
A beanie and loose hair look uber chic and cool. Add in some suave curls to the ends of your hair to really capture that artsy feel. This is also a great cover up for bad hair days.
30. Light Hair
The best way to accentuate layers is to add in some light highlights. Choose a color thats a few shades lighter than your hair color and watch the magic unfold!
31. Loose Ends Updo
A nice classy twist you can add to any updo is leaving the curly ends out. It makes the hairstyle look more elegant instantly while still holding on to a contemporary feel. This is the perfect hairstyle for brides and bridesmaids.
32. Curly-Ended Twirls
You can achieve this look with the help of rollers and hairspray. Simply wrap your hair in two-inch sections around the rollers and leave them on for a couple of hours. Remove the rollers, spritz on some hairspray, and you are ready!
33. Straightener Waves
When you use a straightening iron to style your hair in waves, they tend to look a bit angular. This can add some serious style to your lob cut. It also helps in adding dimension to your hair and face.
34. Beautiful Straight and Long:
Here's the most beautiful and elegant hairstyle of Selena Gomez. This is a middle-parted sleek, straight hairstyle which suits her a lot. It makes her look more sexy and elegant. This formal straight and long hairstyle perfectly covers, and complements her round face and charming personality.
35. Messy Curls Hairstyle:
This is perhaps one of the best cuts and styles that she has had. Medium-length hairs with messy waves and curls look absolutely fabulous and fresh. It makes her look more chubby, bubbly and girly.
36. Medium Straights:
This Selena Gomez hairstyle is much loved by her as she has been spotted flaunting it various times. While on one hand, medium length messy curls make Selena look bubblier and chubby, on the other hand, medium straightened hairs make her look classy and elegant. Girls having medium length hair can surely try this beautiful hairstyle as sported by Selena
37. Braided Side Pony:
Braids never seem to go out of trend. This braided ponytail hairstyles of Selena Gomez look very lively and attractive, just as sunshine. It looks cool and you need not manage your hair again and again with this hairstyle. This hairstyle is just perfect for a daylong session or for going clubbing with friends.
38. Princess Look Ponytail:
Selena is no doubt a star and seems like a princess from a beautiful fairyland. This one of the Selena Gomez hairstyles speaks volumes. The princess ponytail looks just perfect on her. This hairstyle was spotted when she was clicked while walking on the red carpet during an award ceremony. Dawna Jarvis chimes in, "The slight side parting and middle parting are the most complimentary parting styles for her features."
39. The Chic Updo:
Selena loves to experiment with her looks and hairstyles. Here, she has done a very cool and stylish chic updo hairstyle. Those messy and rebel hair strands give this hairstyle a more stylish feel alongside the puffed hair. All in all, this hairstyle is a must try if you have a round face like Selena.
40. Cool Fringed Hairstyle:
We have usually seen Selena with side-parted hairstyles. So, though this is really different, it does not fail to impress us. She definitely looks fabulous with those straight and cool fringe hairs. Again, the length is kept medium, which perfectly suits the hairstyle.
41. Stylish Bob Cut:
This awesome cute bob cut is just perfect for the teens. If you have thick hair, you can surely try this very simple yet super cute Selena Gomez bob hairstyle. No doubt she looks so adorable with this hairstyle.
42. Retro Curls:
Retro looks always work for me. When it comes to Selena's retro curls hairstyles, you cannot deny how beautiful and classy she looks. This is no doubt one of the most beautiful hairstyles flaunted by Selena Gomez.
Which of these Selena Gomez hairstyles did you like the most? Leave us your comments below.
Those were some of Selena's most iconic looks. But if there is one hairstyle that she rocks the best, it has got to be her signature sunkissed curls. Check out how you can achieve this look below!
Selena Gomez has stunning hair, and she has styled it flawlessly over the years. Can't wait to see what more she does – with her hair and her career! Which of these gorgeous hairstyles would you love to try out? Comment below to let us know!
Selena Gomez is one of the most popular singers in the world. As a successful singer, actor, and producer, she is a name loved by all. She is a style icon and inspiration to many. Her stylish hairstyles and fashion sense have made many curate looks inspired by her. She is always seen experimenting with hair colors and hairstyles, and there are quite a few stunning hairstyles made popular by her. This article has listed the most popular Selena Gomez hairstyles to introduce you to the simple yet elegant hairdos you can try. You may choose the best that suits your hair type and haircut.
Frequently Asked Questions
What haircut does Selena Gomez have?
Selena Gomez keeps experimenting with her haircuts and hairstyles. Currently, she is sporting a bob haircut with blunt bangs.
Does Selena Gomez use hair extensions?
Selena Gomez does not wear hair extensions all the time, but she does use hair extensions for creating some of her hairstyles.
Does Selena Gomez have wavy hair?
Yes, Selena Gomez has naturally wavy hair.
The following two tabs change content below.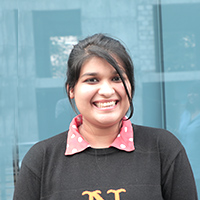 Anjali specializes in hairstyles and hair and skin care and has written over 200 articles in these domains. Her philosophy...
more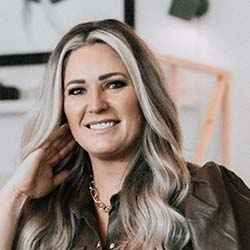 Dawna Jarvis
(Licensed Cosmetologist)
Dawna is a state board licensed cosmetologist practicing in New Hampshire and California. She has over 24 years of experience...
more