Everything You Need To Know About Semi-Permanent Hair Color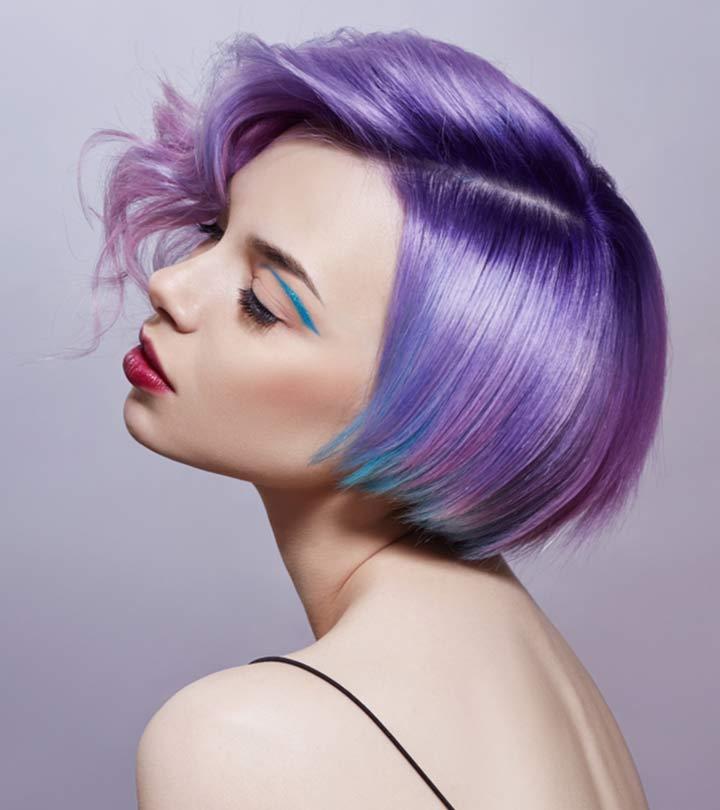 Dying your hair requires commitment, effort, and of course, monetary investment. Luckily, semi-permanent hair color is the perfect solution to all your hair care needs.
Semi-permanent hair dye gradually fades after a few washes. So if you have a curious case of a hair color job gone wrong, you can simply wash the color off. On the other hand, if you like the shade you have been experimenting with, you can go for routine touch-ups and flaunt vibrant, healthy-looking hair.
More importantly, you can easily apply semi-permanent hair color at home as it does not require as much time, effort, and investment as a permanent dye. Let us learn more about the ins and outs of this popular hair color method.
What Is Semi-Permanent Hair Color?
Semi-permanent hair color is perfect for anyone who wants a short-term makeover for their hair. Let us see how this type of hair color differs from its traditional counterpart:
It coats the hair shafts instead of penetrating into the hair cortex.
It is gentler and less damaging for the hair as it does not contain ammonia or hydrogen peroxide.
It lasts for a shorter time (usually about 8 washes).
It can be applied directly to the hair without any developer.
We have looked at what semi-permanent hair color entails. Now, let us move on to understand how safe it is in terms of application.
Is Semi-Permanent Hair Color Safe?
When it comes to semi-permanent hair dye, it is safer and less damaging than permanent hair color. This hair color's formula does not contain any bleach or ammonia. So even if your hair has been chemically treated previously, going for a semi-permanent hair dye is a safer bet than opting for permanent hair dyes.
How Long Does Semi-Permanent Hair Dye Last?
Typically, it has been seen that semi-permanent hair color lasts for about 8 washes. In fact, it has been seen that users end up enjoying the best version of the temporary dye within the first 2 weeks of application.
Note that the duration of the color also depends on your hair porosity. The higher the porosity of your hair, the quicker the color will fade away. It is also worth mentioning that the shampoo and conditioner you use should be safe for color-treated hair to prevent the color from washing off too quickly.
In the next section, we will learn more about the different types of hair dyes available at your disposal and how they differ from each other.
Semi-Permanent Hair Color And Other Types Of Dyes: A Comparison
| | | |
| --- | --- | --- |
| Temporary Hair Dye | Semi-Permanent Hair Dye | Permanent Hair Dye |
| Does not alter the natural hair color; only coats the hair shafts. | Coats the hair's outer shaft instead of penetrating into the cortex of the hair. | Penetrates the hair shaft. The color grows out with the hair and requires regular root touch-ups. |
| Does not contain ammonia/hydrogen peroxide. | Does not contain ammonia/hydrogen peroxide. | Contains ammonia/hydrogen peroxide. |
| Color lasts only for a few shampoos. | Color lasts for about 8 washes. | Lasts until all your hair grows out. |
| Ideal for when you want to try a new look or experiment with bold colors. | Ideal for people who have grays and wish to apply hair dye at home instead of going for a permanent hair color change. | Ideal for people who want to permanently alter their hair color or wish to lighten, darken, or tone their hair color partially or completely. |
Now that you have looked at how semi-permanent hair dye stacks up against other types of dyes, let us understand who should use it and when.
Why And When Should You Choose A Semi-Permanent Hair Color?
You should choose a semi-permanent hair dye when you wish to:
Experiment with a new color.
Enhance your DIY hair coloring skills instead of directly using permanent hair dye.
Add gloss and shine to your dull, lifeless hair.
Opt for a less permanent, healthier, and safer hair color option.
The good news with semi-permanent hair color is that it does not require any kind of dye mixing. Moreover, since it is ammonia-free, it is less damaging to your hair.
Please consult a hair professional to figure out your hair type and see if your hair is healthy enough to take on semi-permanent hair color. Upon your stylist's recommendation, you can choose to apply semi-permanent hair dye at home, given how easy it is to use.
Now, let us see how you can safely apply and remove semi-permanent hair dye at home.
The ABC Of Using Semi-Permanent Hair Color
A. How To Apply Semi-Permanent Hair Color
Applying semi-permanent hair color at home involves a four-step process:
Step 1: Run Through The Equipment Checklist
Before you buy hair color, check if the kit has everything you need, such as:
A tube of color
Gloves
An instruction manual
A brush
As a precautionary move, make sure to do a patch test 48 hours prior to each use. This will help you figure out if you are allergic to that dye.
Step 2: Get Your Hair Ready For The Color Application
Next, you need to prep your hair by shampooing and conditioning it. Make sure to dry your hair completely before you apply the hair dye. You can either wait for your hair to air-dry your hair or use a blowdryer.
Step 3: Apply The Hair Dye
Once your hair is ready to color, go through the instruction manual to understand how you should apply it.
Put on your gloves.
Divide your hair into 3-4 inch sections, using sectioning clips to hold them in place.
Start applying the semi-permanent hair color section-wise, from root to tip.
Leave the color on for the duration mentioned in the instructions. Typically, you need to leave the dye on your hair strands for about 15-30 minutes.
Wash off the dye with a color-safe shampoo.
Step 4: Post-Color Hair Maintenance
Granted that the color will gradually fade away by the eighth wash, but you can still prolong the hair color by taking good care of your hair. So make sure to follow a dedicated hair care routine as outlined below:
Go For A Color-Safe Shampoo And Conditioner
It is important to opt for a color-safe shampoo and conditioner to keep your locks looking healthy and shiny. You can also use a deep conditioner or a hair mask 1-2 times a week to deeply nourish and moisturize your hair.
Finally, use a color-protecting primer after washing your hair. It will ensure that your hair color does not fade away due to any kind of heat styling or excessive sun exposure.
Use Lukewarm Water Instead Of Hot Water
Hot water is not good for your hair and skin. For starters, it can dry out the scalp and rid your hair of its natural oils. Eventually, you will notice your strands drying out and the color fading wash by wash. Therefore, it is recommended to wash your hair with lukewarm or cold water for the best results.
It is common knowledge that blow-drying your hair too often can make it dry and brittle. Hence, it is always better to let your hair air-dry naturally. It will help retain your hair's natural texture while ensuring that your hair color lasts longer.
Limit Sun And Chlorine Exposure
In addition to following the above-mentioned tips, remember to limit your hair's exposure to the sun. To do so, you can wear a hat or a headscarf when you step out. It is also recommended that you avoid swimming pools as chlorine can cause discoloration and add a green tinge to your hair.
B. How To Remove Semi-Permanent Hair Color
Removing semi-permanent hair color is a simple process. All you need to do is wash your hair frequently as the color fades away naturally. Alternatively, you can try using a semi-permanent hair color remover. However, remember that the dye may not fade completely, and your hair may not return to its original color.
Now, let's check out the best semi-permanent hair dyes that you can try out.
Best Semi-Permanent Hair Colors Available On The Market
The best dyes are the ones that can provide your hair with moisturization and nourishment as they add color to the strands. This is why you should go for dyes that are loaded with useful elements such as sunflower extract and essential oils rich in vitamins A, C, and E.
That said, if you are wondering about which semi-permanent hair colors to try, there are many options available:
L'Oréal Paris Colorista Semi–Permanent Hair Color: This hair color is perfect for brunette hair and comes in different shades such as burgundy, teal, and maroon.
Manic Panic Semi-Permanent Hair Color: This hair color is vegan-friendly and PPD-free. Plus, the hair color lasts about 6 weeks if you follow a proper hair care routine.
GDY Semi-Perm Dye: This hair dye differs from other semi-permanent hair dyes as it has a high-quality cream base, sunflower extract, and bergamot essential oil.
Now, let's talk about how semi-permanent hair color affects your hair.
Effects Of Semi-Permanent Hair Colors
Semi-permanent hair color can affect your hair in the following ways:
Semi-permanent hair dye can cause moisture loss from your hair and make it dry. However, it is less damaging than permanent hair dye.
This color will not open your cuticles, thereby causing little to no damage to your hair.
It is easier to use and can provide more natural color to your hair.
The Bottom Line
Semi-permanent hair color is safer and healthier than permanent hair dye since it does not contain ammonia, alcohol, or peroxide. This also means that even if your hair is professionally relaxed/permed, you can still apply a semi-permanent hair dye without worrying about any side effects.
Additionally, this all-purpose dye can add a natural-looking luster, shine, vibrancy, and glow to your hair. So, if you want an effortless and quick hair makeover, semi-permanent hair color is the way to go!
Expert's Answers for Readers Questions
Will semi-permanent hair wash out entirely?
Yes, this type of dye washes out completely as it does not penetrate into the hair strands.
Can semi-permanent hair color damage the hair?
Semi-permanent hair color causes little to no damage to your hair as it does not penetrate into your hair cortex and does not contain harsh chemicals, alcohol, or ammonia.
Are all semi-permanent hair dyes bright in color?
Typically, semi-permanent hair dyes are vibrant in color. However, the intensity of brightness depends on how you mix the colors.
Recommended Articles
The following two tabs change content below.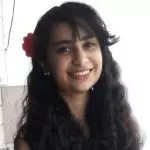 Latest posts by Arshiya Syeda (see all)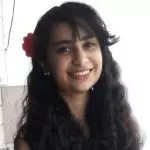 Arshiya Syeda
Arshiya Syeda is an editor and certified counselor. Ever the lover of the written word, she served on the editorial boards of her school and college newsletters. Writing articles on hairstyles, hair care, and nutrition helped her combine her love for reading, writing, and research. As an editor, she helps her team members deliver polished and meticulously researched content. Arshiya is fluent in English, Urdu, and Hindi and aims to become a multilinguist by learning German and teaching herself American Sign Language (ASL).