10 Serious Side Effects Of Biotin – What Is The Safe Biotin Dosage?
Okay, let's get this straight. Do you trust the supplements you take? Of course you do, otherwise, why would you spend so much on such stuff? Today, more than half of the planet is going ga-ga over biotin. But, are there any biotin side effects?
Let's dig deep into the world of biotin and find out if there are any adverse effects as such, shall we?
Biotin – A Brief
Biotin is a water-soluble vitamin that is found in foods like almonds, whole grains, eggs, sardines, pecan, dried fruits, cucumber, oats, strawberries, cauliflower, cow milk, and brewer's yeast.
Also known as Vitamin H or B7, biotin has become popular in recent times and is easily found everywhere in supplement forms. It is sold under a lot of names, such as Appearex, vitamin H, vitamin B7, biotine, biotina, and coenzyme R.
While biotin is essential for our body system to work properly, an overdose of the same can lead to medical complications. It is always advisable to study the supplements you are taking to avoid any of the adverse reactions. If you are wondering where to begin, don't fret. Here we are to decrease your workload and time by listing all the possible side effects of biotin. Are you ready to find out?
Top 10 Biotin Side Effects
Though biotin is a safe vitamin, it is better to stick to a recommended dosage. Check out here what are the side effects of biotin:
1. May Cause Acne
Too much biotin in the system can cause cystic acne on the chin and jaw line.
This vitamin increases sebum production in the skin, making way for ruptures and dirt accumulation. But it has been noted that acne fades away a few weeks after the biotin dosage is stopped.
It is better to take less than 2500 mcg or less of supplement each day. Taking plenty of water while consuming the biotin supplement will help to reduce the risk of developing acne.
2. May Cause Allergic Reactions
Some people may suffer from allergies due to the intake of biotin supplements.
The allergic reactions are not very common, but there have been cases of people suffering from it. The allergic reaction could be a feeling of nausea, swelling of the throat and face, development of itchy rashes, tightness, or pain in the chest (1).
If you happen to have any of these symptoms after taking biotin supplements, you need to consult the doctor immediately.
3. Effects During Pregnancy
One of the serious biotin effects is during pregnancy. Pregnant women should avoid taking high doses of Biotin. This vitamin may increase the risk of miscarriage. Though no tests have been performed on humans to confirm this, it is always better to consult a doctor before taking biotin during pregnancy.
4. Frequency Of Urination
There have been unsubstantiated reports that higher dosage of biotin can cause an increase in the need to urinate. There can be an unusual amount of sweating too due to the consumption of biotin in high dosages.
5. May Cause Diarrhea
Individuals on a high dosage of this supplement may also suffer from stomach cramps and diarrhea. When such a condition is observed, it is best to stop biotin consumption immediately!
6. Nausea
Many of those who take biotin supplements complain of mild nausea during the initial stages. With time, this side effect tends to taper off.
7. May Increase Blood Glucose Levels
A study has shown that biotin supplement is not recommended for those with diabetes as this vitamin increases the production of glucose and fatty acids in the body.
It is better to consult a doctor, so as to not overdo the dosage of biotin supplements if you have diabetes.
8. Drug Interactions
Biotin has a negative interaction with anti-seizure and cholesterol-lowering medication. High dosage of biotin supplements can cause these drugs to work less efficiently. It can have an impact on the symptoms of diabetes (2).
9. Eosinophilic Pleuropericardial Effusion
In a single reported case, the extremely rare condition of Eosinophilic Pleuropericardial Effusion was noticed in women taking biotin supplements along with Vitamin B5 (3). A severe reaction occurred with the blood and air entering the pleural cavity space around the lungs, causing a major pulmonary infection, which turned into a life-threatening condition.
10. May Cause Acute Respiratory Problems
In some people, a high dosage of biotin can cause acute respiratory problems or anaphylaxis. It is important to consult a physician immediately in such cases.
Precautions To Be Taken While Using Biotin
All the above biotin side effects might sound scary, but they won't touch you if you take the supplements in a proper manner and at the right time. Don't worry, keep the following points in mind while taking biotin to enjoy all the health benefits it offers. Have a look:
Keep yourself hydrated—Drink up! Have around two liters of water every day, as dehydration can lower biotin levels in the body.
Stay away from alcohol, smoking, and drugs—This is because alcohol and drugs are known to dehydrate our body, leading to a biotin deficiency.
Avoid having more that two egg whites in a day.
If it's your first time taking any supplements, it's better that you start with a lower dose, increasing gradually.
Do not have them on an empty stomach—It's absolutely essential to have biotin supplements with meals, regardless of the time you are taking them.
Try not being overly dependent on biotin supplements. As much as biotin is essential, you can always get them from the right food sources.
It is advised to take biotin supplement with other multivitamins to avoid any vitamin imbalances.
Don't try to play the doctor. Get your health specialist's advice before starting biotin dose. Consult your general physician and discuss any underlying health conditions that you are suffering from. It will help the doctor prescribe the right dosages for your health condition. If you face any side effects, rush to the healthcare center immediately.
Recommended Dosage Of Biotin
While a person can start using biotin supplement at any point in their lives, it is advisable to do so only after speaking with your health care specialist. Every age group and health condition require different doses of this supplement, which when exceeded can lead to the side effects mentioned above.
The recommended dietary allowance is quite low. An adult should not take more than 20-30 units. But some of the medical conditions may require you to take a higher dose of this supplement, while several others may require lower. For example, as much as 500 mg of biotin per day is prescribed in the treatment of candida albicans.
Formats—Biotin supplements are commonly found in three compositions—10 mcg, 50 mcg, and 100 mcg.
Recommendations-
1. 0 to 12 months—7 mcg
2. 1 to 3 years—8 mcg
3. 4 to 8 years—12 mcg
4. 9 to 13 years—20 mcg
5. 14 to 18 years—25 mcg
6. Above 19—30 mcg
7. Pregnant ladies—30 mcg
8. Breastfeeding mothers—35 mcg
If you wish to have long luscious hair that brings you loads of compliments, biotin is the way to go! Consume biotin, but not more than prescribed.
Do you know any other biotin side effects? Do share them with us in the comments section given below.
Stay fit, stay healthy!
Recommended Articles:

The following two tabs change content below.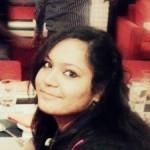 Latest posts by Tanya Choudhary (see all)