5 Serious Side Effects Of Chasteberry – The Mediterranean Herb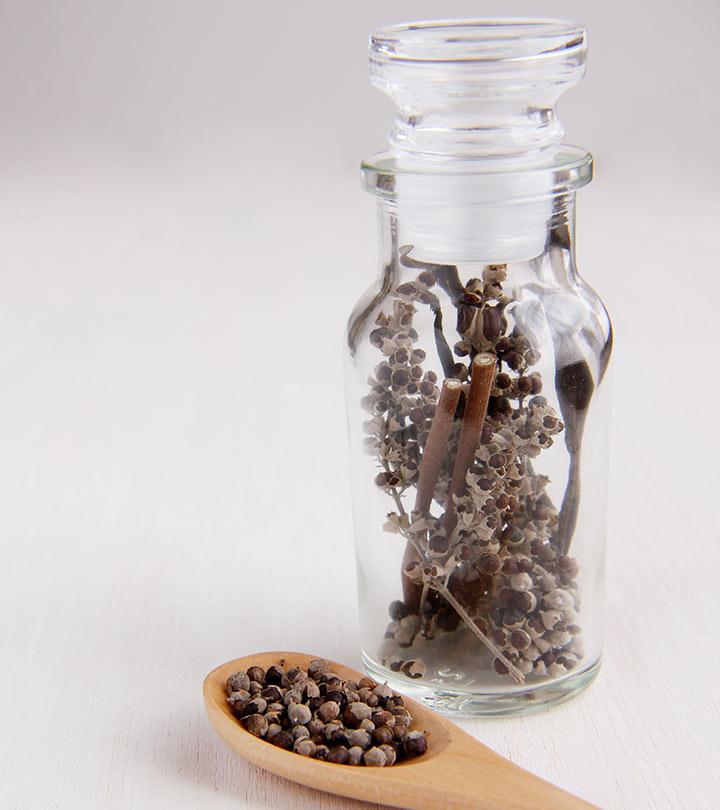 Chasteberry is scientifically called Vitex agnus-castus. It is a popular herbal supplement that is often used to treat symptoms of premenstrual syndrome and menopause (1).
Though its use in treating menstrual symptoms has been well documented, the herb also has certain adverse effects you must be wary of.
What Are The Side Effects Of Chasteberry?
1. May Cause Acne
Acne is among the most common adverse effects of chasteberry (2). The herb also causes an erythematous rash, which is redness of the skin characterized by increased blood flow to the superficial capillaries.
2. May Cause An Upset Stomach
Though not serious, the use of chasteberry may cause an upset stomach (3).
Other related gastrointestinal complaints might include nausea. However, this is only based on anecdotal evidence, and research has not established this fact.
3. Can Lead To Issues During Pregnancy And Breastfeeding
The use of chasteberry during pregnancy and breastfeeding is controversial. There is poor evidence to support if the use of chasteberry during pregnancy can actually prevent miscarriages (4).
Though in certain small studies, the use of chasteberry seemed to help achieve pregnancy, its use during pregnancy and breastfeeding is thoroughly discouraged as its effect on babies has not been well documented (5).
4. May Cause Problems During Breast Cancer
Chasterry has phytoestrogenic properties. It can mimic the effects of estrogen in the body, a hormone that plays a role in the development of women's breasts. This way, it might interfere with certain cancers. Hence, individuals with hormone-sensitive cancers, like that of the breast, must consult their doctor before using it (6).
5. Can Interfere With Certain Drugs And Therapies
Chasteberry can interfere with birth control pills. It is known to promote fertility, and the herb may not be a good option if you are looking for birth control (7).
Chasteberry can also disrupt progesterone, a hormone used in hormone replacement therapy (8). Hence, women undergoing therapy must steer clear of the herb and talk to their doctor.
Simultaneous use of chasteberry along with antipsychotic drugs is contraindicated (9).
We have seen the major side effects of chasteberry. Research is ongoing, and its use during pregnancy and breastfeeding is not well documented.
The dosages of chasteberry used in studies vary widely.
The ideal dosage of the herb extract is between 20 to 40 milligrams per day (5).
If you are using a fluid extract, the ideal dosage is 40 drops per day.
For the tincture, 35 to 45 drops, thrice a day, should be ideal.
Anything beyond this may cause problems.
Conclusion
Though anecdotal evidence suggests chasteberry is harmless, some reports question the safety of such herbal supplements (10).
We strongly recommend against its use in pregnancy and breastfeeding and cancers or therapies involving hormones.
For its use for other purposes, we recommend you speak to your doctor, who will guide you appropriately.
We hope this post has added value. Do let us know your thoughts by leaving a comment in the box below.
References
The following two tabs change content below.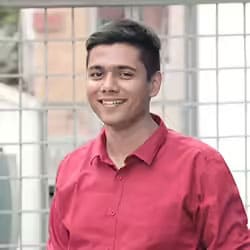 Ravi Teja Tadimalla is an editor and a published author. He graduated from SRM University, Chennai, and has been in the digital media field for over six years. He has a Professional Certificate in Food, Nutrition & Research from Wageningen University. He considers himself a sculptor born to chip away at content and reveal its dormant splendor. He started his career as a research writer, primarily focusing on health and wellness, and has over 250 articles to his credit. Ravi believes in the great possibilities of abundant health with natural foods and organic supplements. Reading and theater are his other interests.