6 Major Side Effects Of Goji Berries
Goji berries are fruits native to China and the Tibetan Himalayas. They are slightly sweet and tart and popular ingredients in oatmeal and salads.
Though they offer some very good benefits, goji berries may also cause side effects if consumed in excess. Studies show that they can lead to allergies in individuals (1).
In this post, we will talk about the possible adverse effects of goji berries. The next time you consume these fruits, you may want to keep these points in mind.
What Are The Side Effects Of Goji Berries?
1. Can Cause Drug Interactions
Goji berries can interact with certain drugs, including warfarin. In a study, a 71-year-old woman took goji berry juice while she was on warfarin therapy. The woman experienced symptoms of bruising, rectal bleeding, and bleeding from the nose (2). Her symptoms improved once she stopped taking goji berry juice.
Goji berry juice is a popular herbal drink that can increase bleeding. It interacts with and enhances the action of drugs like warfarin, which are anticoagulants (3).
2. May Lower Blood Sugar Way Too Much
Goji berries can lower blood sugar levels. They have been identified as possible treatment options to manage diabetes (4). But if you are already on diabetes medications, they may cause your blood sugar levels to decrease way too much.
There is no direct research stating that goji berries can cause hypoglycemia. However, it is better to exercise caution.
Please check with your doctor before consuming goji berries if you are undergoing diabetes treatment.
3. May Cause Allergies
Goji berries can cause anaphylaxis, a condition in which the body becomes hypersensitive (5). The lipid transfer proteins in the berries could be responsible for these reactions.
The symptoms of anaphylaxis include hives, trouble in breathing, nausea, vomiting, diarrhea, dizziness, and hoarse voice (6).
Individuals at risk of food allergies must not consume goji berries until they get approval from their doctor.
4. May Cause Hypotension
Studies show that goji berries can also help lower blood pressure levels (7). This may be good news, but it can cause problems if the individual is already on medications for treating high blood pressure.
Goji berries may enhance the action of medications that lower blood pressure. This can lead to hypotension or blood pressure levels plummeting to dangerously low levels.
Though there is no direct research to establish this, there is a possibility. If you are already on medication to treat hypertension, please check with your doctor before you consume goji berries.
5. May Lead To Diarrhea
Some anecdotal evidence suggests that excess intake of goji berries can lead to diarrhea. However, there is no concrete evidence to prove this.
If you have digestive issues, please check with your doctor before consuming goji berries.
6. May Cause Miscarriage
Goji berries contain betaine (8). Though there is no concrete research yet, some anecdotal evidence suggests that betaine may cause miscarriage.
Hence, pregnant and breastfeeding women should stay away from goji berries until their doctor approves.
Conclusion
Research is ongoing regarding the goodness of goji berries. But certain supplement companies have entered the market, making tall claims. Be wary of them – always consult your doctor or health care provider before taking any supplement containing goji berries.
Goji berries do have certain health benefits. There is no data yet on the ideal dosage. So, if you want to take them, check with your health care provider.
Tell us how this post has helped you. Give us your feedback by leaving a comment in the box below. We would appreciate it.
8 sources
Stylecraze has strict sourcing guidelines and relies on peer-reviewed studies, academic research institutions, and medical associations. We avoid using tertiary references. You can learn more about how we ensure our content is accurate and current by reading our
editorial policy
.
Recommended Articles:
The following two tabs change content below.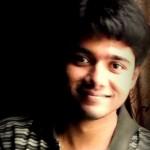 Latest posts by Ravi Teja Tadimalla (see all)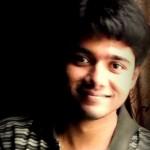 Ravi Teja Tadimalla
Ravi Teja Tadimalla is a Senior Content Writer who specializes in writing on Health and Wellness. He graduated from SRM University, Chennai, and has been in the field for well over 4 years now. His work involves extensive research on how one can maintain better health through natural foods and organic supplements. Ravi has written over 250 articles and is also a published author. Reading and theater are his other interests.