Is Sesame Oil Good For Acne?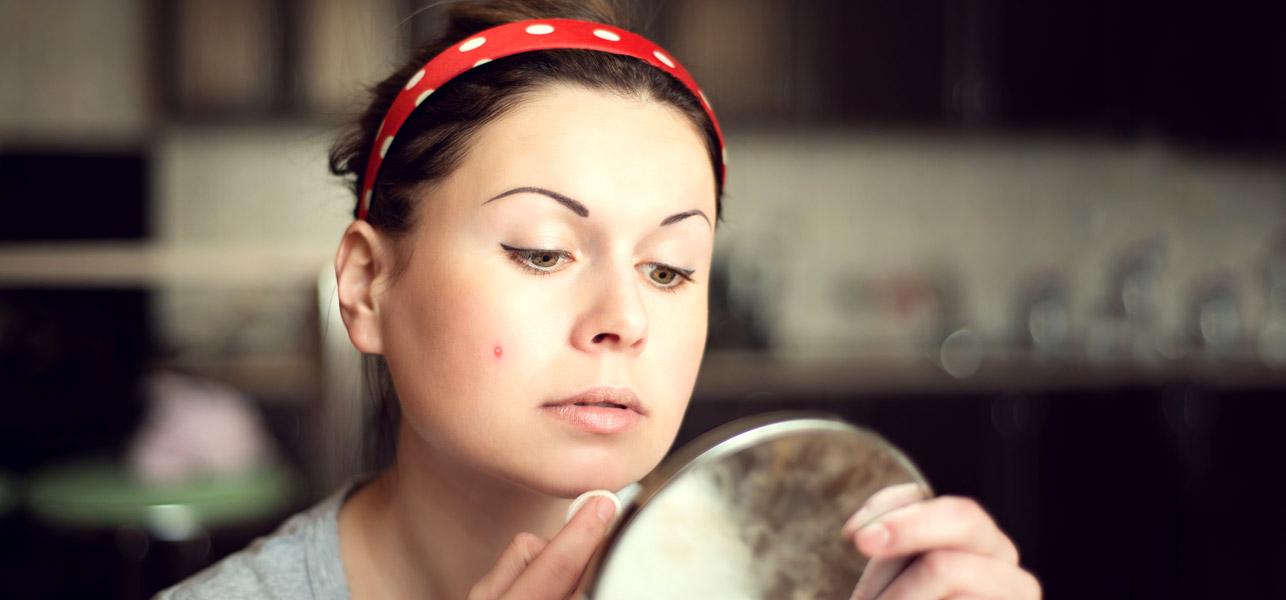 How do you feel when you wake up one Sunday morning and find acne appearing on your face? Quite annoying, right?
But that wouldn't be the case anymore, as you are about to learn about one wonderful remedy for acne! It is sesame oil we are talking about!
Wondering how it can treat your acne and give you healthy skin? Then this post is a must-read for you!
Acne – A Brief:
Acne cannot exactly be called a disease, but a skin condition that can be pestering and inconvenient. For most women and men, it is a part of stepping into adulthood, but people in their late 20s and 30s also suffer from acne breakouts (1). While people with oily skin are more prone to acne, it does not spare those with other skin types as well.
Nuances Of Acne And Ways To Treat It:
Acne occurs mostly when the sebaceous gland in the human body becomes overactive at the onset of puberty (2). Owing to enhanced hormone secretion in adolescence, the skin pores get clogged with sebum and dirt, and result in the accumulation of bacteria. Sebum secretion, however, can also be caused by certain medications, environmental factors, and heredity. As the hair follicles become laden with dead skin cells and sebum acne sets in, blackheads, cystic acne or pimples start appearing.
You will find lots of acne treatment products in the market. These are mostly available in the form of a gel, spray or balm. While you can opt for such ready-made acne solutions, the results can vary. Some products may bring temporary relief while others may not give the expected results. Moreover, such chemical laden products can actually aggravate your skin condition. Using these products often makes the skin overly dry and your body starts generating more oil, which makes things complicated. It is better to use natural acne solutions that have a low risk of side effects. One such solution is sesame oil.
Why Use Sesame Oil For Acne Relief?
Sesame oil, which is extracted from sesame seeds, is used extensively in the skin care industry. It has also been used for treating skin conditions since the ancient days, and its culinary uses are not unheard of either (3). This oil contains a good amount of protein along with an antioxidant compound called sesamol (4).
Massaging your skin with sesame oil helps increase blood circulation and eventually aids in clearing the debris clogging the skin pores. The oil is gentle on the skin and benefits the skin in more ways than just eliminating acne. It contains vitamins A and E and polyunsaturated fats that help improve skin texture and reduce signs of aging.
Ways To Use Sesame Oil To Cope With Acne:
You may use sesame oil in various ways to get relief from acne.
You may take sesame oil and soak cotton balls in it. Then apply those oil soaked balls gently on the acne affected regions on your skin. Let the skin soak the oil for 20 minutes or so. Wash off with a medicated mild soap or cleanser. Of course, you may prefer leaving the oil on your body overnight and have a bath in the morning.
You may also apply sesame oil on the acne spots and sit beside a bathtub filled with hot water. The steam will unclog the skin pores and let sesame oil seep in better.
You may use sesame oil for cooking foods to augment its effect on your skin. Its high smoking point ensures you get most of the benefits (5).
Precautions To Be Taken:
While sesame oil has many nutrients and offers multiple health benefits, those with oily skin should be a little cautious before using it for acne removal. They should use it the oil in small amounts to prevent the skin condition from worsening.
How has this post helped you? Have you used sesame oil before for treating acne? Tell us by commenting in the box below.
The following two tabs change content below.

Latest posts by Renold Rajan (see all)

Renold Rajan
A software engineer by profession, I have always harboured an interest in literature, movies and theatre! Through this portal I wish to share with readers my ideas and crafty tips that are sure to come handy in day to day life!