Setting Powder Vs. Setting Spray: Which One Is Your Best Bet?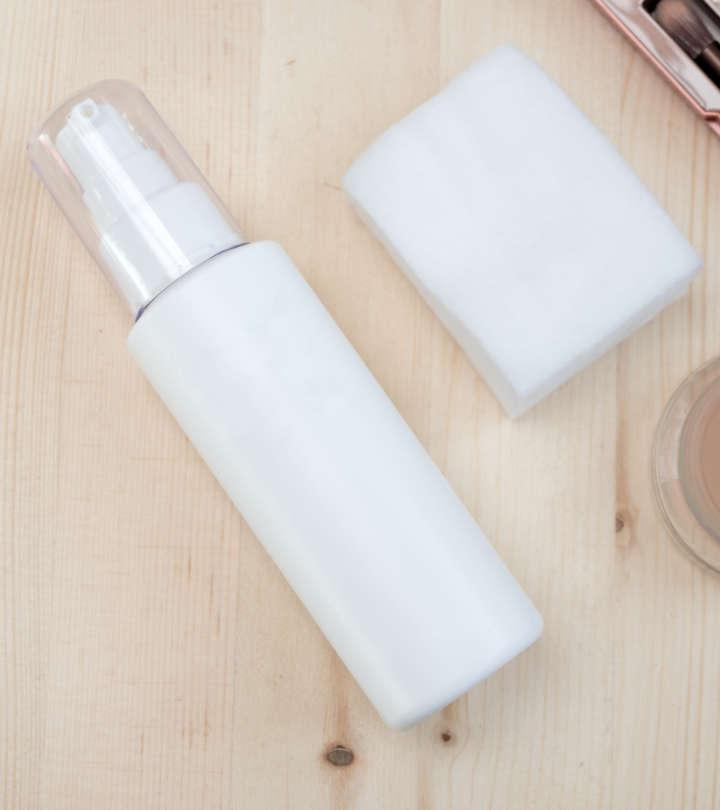 Whether you are into workouts or night outs (or both), makeup that stays on is worth every penny. Unfortunately, running eyeliners and smudged lipstick is the reality we live in. While everyone wants to buy makeup that won't budge, the key to a long-lasting look lies in great setting products — setting powders and sprays. In this comprehensive guide, we will help you choose the one that's best suited for your skin type and end goals. What's more? There's also a step-by-step guide on how to use these two products. Scroll down to get started!
What Is A Setting Powder?
Here are some insights into setting powder:
 It is available in two forms — loose and pressed — and requires a brush or puff to be applied.
 Loose powder is finer and made of ingredients, such as talc and silica, which offer lightweight coverage and absorb excess oil. It is, thus, ideal for people who have oily and combination skin types or wear liquid foundation.
 Pressed powder is semi-solid and easier to use.
 Setting powder holds the foundation in place and prevents it from rubbing off.
 It reduces shine for a long-lasting, matte look.
 It can be translucent or slightly tinted to sit well with your skin tone.
 Setting powder also creates a smooth canvas for a flawless and hassle-free application of other products.
All in all, if you want a matte, airbrushed finish, setting powder should be your go-to product. It is better suited for oily skin or if you have issues of creasing/cracking.
Pro Tips
 Go for a setting powder that contains ingredients, such as cornstarch, silica, and mica, as these are especially good for oily skin.
 A setting powder differs from a finishing powder, which is typically used after setting powder to cover up lines under the eyes and pores and control shine.
 Remember, if you are wearing foundation or applying multiple spots of concealer, setting powder should be preferred over setting spray.
When should you use a setting spray and what exactly is it?
What Is Setting Spray?
Setting spray is a fine mist spray that helps set your full makeup in one go, as opposed to setting powder, which works on specific areas. Here's a peek into setting sprays:
 Setting spray can be applied all over the skin and not just the face after the makeup routine is complete.
 It contains a polymer or bonding agent, which, when sprayed onto the face, allows the makeup to stick to the skin.
 It lends a lightweight, skin-like finish and doesn't seep into skin pores like a powder might.
 Setting spray can offer both dewy and matte finish, depending on the product you choose.
 It can also be used to accentuate the highlighter or apply a damp eyeshadow.
Pro Tips
 Use humectant mists for dry skin, as they can seal in the moisture, offering a softer, less-textured look.
 On the other hand, illuminating mists contain micro-fine light-reflective particles that can make your face glow and look more radiant.
 For oily skin, go for a setting spray that has ingredients like aloe vera, witch hazel, and rose water to tackle excess oil. You can also go for mattifying mists that lend a softer look, minus the extra shine.
While setting powder is better suited for oily skin as it affords an airbrushed look, you can choose the kind of setting spray that works best with your skin type. Whether you want a dewy look or a matte finish can also determine your choice of setting product.
But whatever you choose, applying it the right way is also important. So, let's look at how you can use a setting powder properly.
How To Use Setting Powder
Setting powder can be applied sparingly or all over the face. Here's a step-by-step guide on its application:
 Once you are done applying the foundation, concealer, blush, or any other face makeup product, you are ready to use the setting powder.
 Go for a soft and fluffy brush with a tapered end or a small makeup puff. This will ensure even and targeted application.
 Swirl your brush into the powder. Apply in gentle, circular motions, especially around the nose, under the eyes, and on your T zone, as these areas experience excess oil buildup.
 Make sure to press and roll instead of aggressively blending or rubbing. Follow the upside-down 'V' shape, focusing on the sides of the nose, mouth, chin, and forehead.
 If you wish to apply it all over your face, go for a flat powder brush.
 Lightly dust on a finishing powder if required.
Well, that wasn't one bit tough! Now, let's get ourselves acquainted with the application of setting spray.
How To Use Setting Spray
Here's how you can use a setting spray for that perfect long-lasting finish:
 Finish applying all the makeup, from lipstick and eyeliner to foundation and concealer.
 Place the spray about 8 inches away from your face. You want to aim for gentle misting and not dousing when using a setting spray.
 Close your eyes and spritz on the center of your face as well as your forehead.
 Spray along the sides of your face, chin, and neck.
 Let it dry and voila! You are done!
Now that you have understood how to use both the setting products, take your makeup game a notch higher and know how you can use the two together.
Coupling Setting Spray And Powder
You can use a setting spray after applying loose setting powder to prolong the life of your makeup. There are no hard and fast rules; you just need to understand your skin type and requirements before zeroing down on a setting product.
Also, the benefits of a setting spray aren't limited to keeping your makeup in place. Read the next section to know what more it has to offer.
Using A Setting Spray Without Makeup
If you choose to not wear any makeup, you can still use a setting spray to add an extra layer of hydration, especially if you have dry skin.
That said, setting sprays should not be used every day as most of them contain alcohol. Use them sparingly if you aren't wearing any makeup and go for alcohol-free formulas.
The Takeaway
A setting powder works well for oily or combination skin as it can combat excess oil. On the other hand, a setting spray is typically suited for dry skin that needs an added dose of hydration. While a setting spray provides umbrella coverage to set the full face makeup, setting powder allows you to target oily areas, where makeup is more vulnerable to fading or melting away.
In a nutshell, as is with all beauty products, make sure to consult a makeup specialist to understand the right kind of product for you and your skin type.
Expert's Answers For Readers' Questions
Is setting spray better than setting powder?
Setting spray is good for people who have dry skin as it adds an extra layer of moisturization. On the other hand, if you have oily skin, go for a setting powder.
Are setting powder and setting spray the same thing?
No, they are not the same thing. A setting spray provides broad setting coverage to the whole makeup, whereas a setting powder can be used to target specific areas of the face.
Can I use a setting spray after setting powder?
Yes, you can use a setting spray after applying setting powder to ensure that the makeup stays on longer.
Is setting powder necessary?
Setting powders can help get rid of excess oil on the skin, which is responsible for your makeup washing away, especially if you have oily or combination skin.
Recommended Articles
The following two tabs change content below.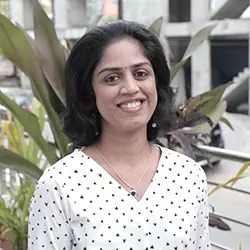 As Chief Editor, Harini sets the tone and editorial direction for StyleCraze to deliver engaging, interesting, and authentic content revolving around women's health, wellness, and beauty. She has over 14 years of experience in content writing and editing for online media. She specializes in the areas of Beauty, Lifestyle, and Health & Wellness and is proficient in Medical Sciences (Biology, Human Anatomy and Physiology, and Biochemistry). Her background in Biomedical Engineering helps her decode and interpret the finer nuances of scientific research for her team. Harini is a certified bibliophile and a closet poet. She also loves dancing and traveling to offbeat destinations.