Shakti Yoga – What Is It And What Are Its Benefits?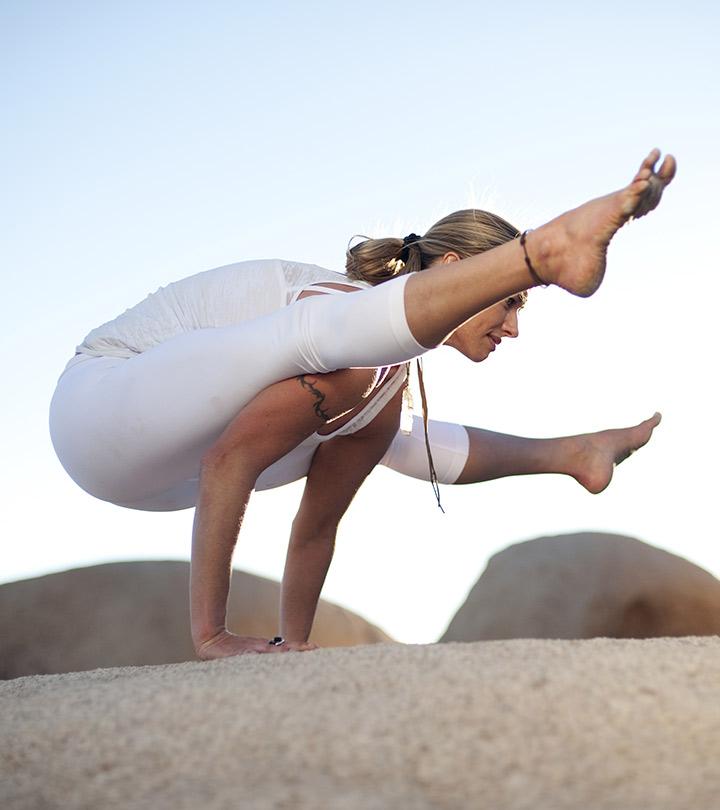 Do you feel stressed out at times?  Want to discover ultimate tranquility along with physical fitness? Here's a smart solution to all your needs. Learn unique and the best in class yoga styles with StyleCraze and choose a perfect fitness regime for you.
If you crave to find out the best yoga style which will help you gain mental peace as well as help you stay fit and healthy, then Shakti yoga could be the ultimate choice for you. Also called Yoga Shakti, this has been rightly termed as a feminine way of practicing yoga as it focuses more on movement of the lower belly and hips.
The word 'Shakti' has been derived from the Sanskrit term which means 'creative energy'. Shakti yoga is divided into Power Vinyasa yoga and Shakti Vinyasa yoga. There are various asanas which people can practice at home along with pranayama and meditation.
Shakti yoga is one such form of yoga which can be easily practiced at home. All it takes is little time and effort to practice this unique type of yoga. There are certain asanas/ poses which are considered to be a part of this Shiva Shakti yoga. Some of these asanas are incorporated in Surya Namaskara.
Sun Salutations or Surya Namaskara is included in Shakti yoga poses. This asana emphasizes on smooth movement and transitions between different poses. Surya Namaskara is also seen from spiritual point of view. It depicts the worshipping of Lord Surya according to the Hindi tradition.
[ Read: Yoga ]
Shakti Yoga Poses
There are 12 steps/ poses interlinked which together form Sun Salutations. To learn Sun Salutations in simple way follow the step by step instructions given below and get started:-
Pose 1: Stand straight. Bring your hands together in a prayer position/Anjali mudra. Exhale.
Pose 2: Inhale and raise your hands in the upward direction, keeping palms together. Bend your upper body backwards.
Pose 3: Exhale, bend forward to touch your feet with your fingers. (Bend from the waist)
Pose 4: Inhale and step your right leg back; arch your back and lift up your chin.
Pose 5: Now exhale and step back your left leg. Both legs should be in a plank position. Stretch them. Here, your body weight is completely balanced on your hands and feet.
Pose 6:  Lower your knees, chest and forehead and touch the ground.
Pose 7: Inhale, stretch forward and the bend backwards. Keep arms straight. This position is also known as Sarpasana, Bhujangasana or the snake position.
Pose 8: Exhale, curl your toes, and lift your hips.
Pose 9: Inhale and step your right leg forward with the top of your foot stretched on the floor. Again lift up your chin and look straight.
Pose 10: Bend downwards to touch your feet with your fingers.
Pose 11: Inhale, stretch your arms backwards from over your head.
Pose 12: Exhale and gently come back to the first position.
This is a very good exercise to start your day in the morning. It keeps you healthy, fit and rejuvenated throughout the day. Additionally, it gives you spiritual benefits as well.
[ Read: How To Awaken Your 7 Chakras ]
Along with Surya Namaskara, breathing exercises or Pranayama is also included in Shakti yoga. To learn the basics of pranayama, follow the instructions listed below and get started:-
1. Shvasana Marga Shuddi:
While practicing this type of pranayama, one has to first breathe in completely. Then close the left nostril and release the breath slowly with the right one. One has to do this in several strokes. You can start this by 5 strokes in the beginning and take them up to 54. Repeat the same process on the right side as well.
2. Anulom Vilom:
This is also known as alternate nasal breathing. Close the right nostril and inhale with the left nostril. Then immediately close left nostril and exhale with the right nostril. In this way try breathing slowly and deeply by changing the nostrils.
[ Read: Ho To Do Sukhasana ]
3. Kapalbhati:
Sit in Sukhasana, Padmasana or Vajrasana pose (whichever suits you). Breathe in completely and deeply. Now release the breath in several strokes from both the nostrils at the same time. One can go up to 108 strokes while doing Kapalbhati. Remember do not practice so many strokes if you are a beginner. Start with 5 strokes.
(Kapalbhati can be harmful if not practiced properly.)
[ Read: Surya Namaskara ]
Shakti yoga is the perfect choice if you want to try a different type of yoga. Practice it regularly and get its assured benefits.  Do share your feedbacks. Happy Practicing!
The following two tabs change content below.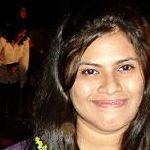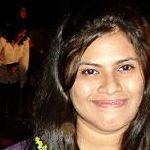 amruta
Hey! Amruta here!!! A yoga instructor who has passion for writing. I love to create a change in people lifestyle through my writings. I consider ground work of happiness is good health. I love food and nature. Hope you all find my posts intresting and motivating.