8 Effective Shanaz Husain's Beauty Tips For Oily Skin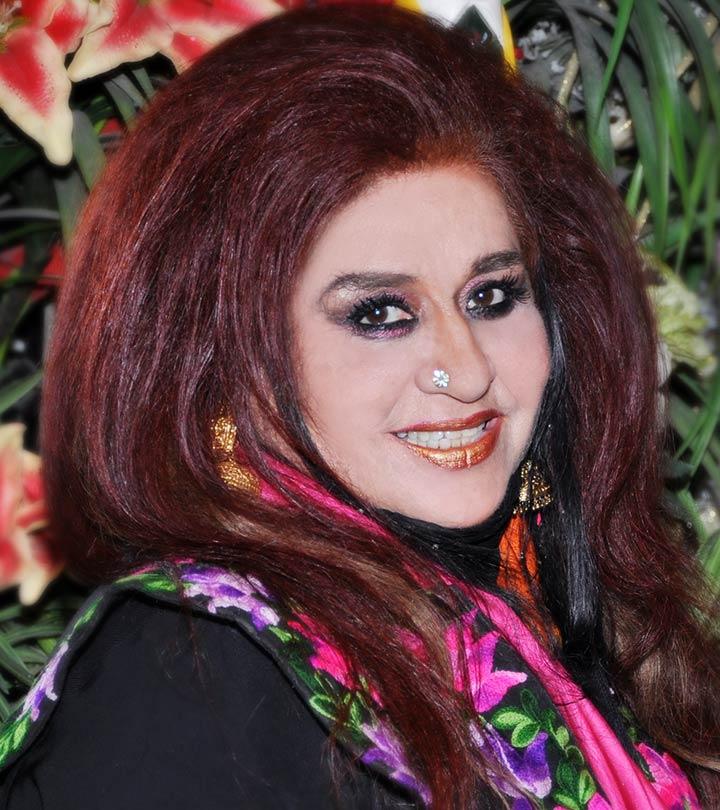 Anyone who has oily skin would know that it requires a lot of effort to keep your skin clean and shine-free. All skin types have some benefits and drawbacks. The good thing about oily skin is that it ages slowly as compared to dry skin.
If you have oily skin, chances are that you are mostly worried about the shine. Given below is the Beauty and wellness expert Shahnaz Husain tips for oily skin that controls oil secretion and keeps you looking radiant!
Shahnaz Hussain Beauty Tips for Oily Skin
1. Use homemade or natural face wash or cleansers:
Harsh cleaners strip your facial skin of natural moisture. This, in turn, makes your skin produce double the amount of sebum (oil) it has lost.
Use natural or homemade cleansers instead of traditional face washes which are full of harmful chemicals.
Replace your traditional face wash with multanimitti (or Fullers earth), sandalwood powder, gram flour mixed with turmeric, rice flour or baking soda.
2. Do not scrub or wash face too often:
Oily skin sheds dead cells more rapidly and get clogs faster than dry or normal skin types. As a result, you need to scrub your face to unclog them. But scrubbing and washing too often also makes the skin produce extra sebum.
Limit scrubbing to twice a week and washing face to three times a day.
In between, use blotting paper and powder if required.
3. Use Natural or Homemade Scrubs:
Avoid packaged chemical scrubs as much as possible. Use natural or homemade scrubs. Ingredients like orange and lemon peel coarse powder, coarsely ground coffee beans and baking soda will be good as scrub. You can make these at home too.
Dry orange or lemon peel in the sun till hard and coarsely ground them in a mixer without water.
Make sure the powder is coarse and not finely ground, as it defeats the purpose of a scrub.
Grind the coffee beans in a similar way.
4. Blot and Powder:
If you have oily skin, blotting paper and powder are your best friends.
If your face starts becoming oily after washing, use blotting paper or tissue to soak the excess oil.
Follow this with powder.
This will keep your face oil free for a longer period of time.
Keep repeating whenever necessary until you're ready to wash your face.
5. Use powder based makeup:
Avoid makeup if possible.
Use powder based makeup instead of liquid or cream based ones when you have to. The powder will help soak excess oil and keep your face matte for long. Opt for powder foundations or compact powders, powder blush and eye shadow powder.
6. Ingredients:
Make sure you check the ingredient whenever you are buying the product.
Look for products labelled non-comedogenic and oil free. These do not clog your pores.
Also look for products containing glycolic acid, salicylic acid or benzoyl peroxide. These tend to remove outer dead layers of your skin and prevent pore clogging.
7. Peels:
If you do not have sensitive skin, do glycolic and salicylic acid peel treatments every month from your dermatologist. Peels will help your skin to reduce sebum. Remember to use sunscreen, as glycolic and salicylic acid makes your skin more sensitive to the sun.
8. Face Oils & Moisturizers:
Avoid applying any kind of oils or cold creams on the face, as this will clog your pores and lead to breakouts and acne.
If you have excessively oily skin, refrain from using any moisturizers.
If you have slightly oily skin and want to use a moisturizer, then use a light moisturizer.
Do not use moisturizer while going out in the sun.
These Shahnaz Hussain tips for oily skin will help you get rid of the oiliness and make you glow instead. Do you plan on trying them out? Do leave us a comment!
The following two tabs change content below.


Althea
A Makeup & Beauty blogger from Mumbai. Makeup & Colour makes me happy.