What Are The Benefits Of Shea Butter For Your Hair?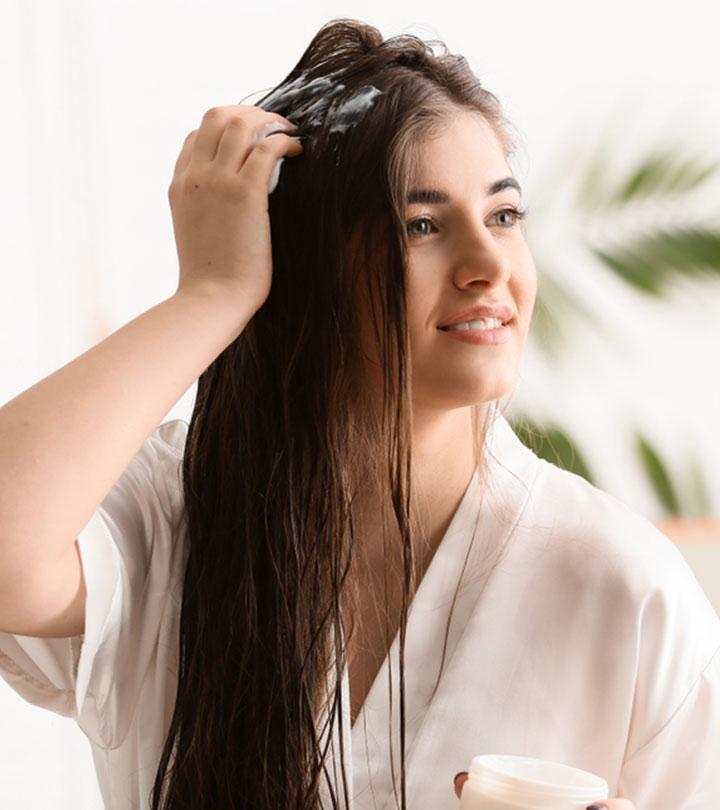 Shea butter is also dubbed as "Mother Nature's conditioner" for its exceptional moisturizing properties. It has therapeutic benefits and is a common ingredient in skincare products. With the global trend shifting in favor of natural and toxin-free products, shea butter has also become popular in hair care products.
Shea butter can soothe an irritated scalp, keep your tresses healthy, smooth, and shiny, and minimize breakage. This article explores all you need to know about shea butter for the hair and ways to make it a part of your hair care routine.
What Is Shea Butter?
Shea butter is derived from the shea tree nut kernels. The tree is native to the tropical East and West Africa, and the butter derived from the nuts has versatile usage. Shea butter is used in the food and is a common ingredient in skincare, cosmetics, and hair care products.
Shea butter is a natural moisturizer and has anti-inflammatory properties (1). It is used as a base for medicinal ointments.
Shea butter's hair benefits are not extensively studied. However, its moisturizing and anti-inflammatory properties may help keep the scalp and hair healthy. In the following section, let us understand the benefits of shea butter for hair more closely.
Benefits Of Shea Butter For The Hair
1. Protects The Hair Against Heat Damage
Shea butter has moisturizing properties. It can work as a sealant and shield your hair from heat styling tools. Shea butter is rich in vitamin E (2). This can help minimize hair damage and nourish the strands. Apply a little amount of shea butter to your hair before blow-drying and straightening.
2. Soothes An Itchy Scalp
Shea butter contains phenols, tocopherols (vitamin E), sterols, and triterpenes. All these compounds are responsible for their antioxidant and anti-inflammatory properties (3). It can help minimize itching and scalp irritation and maintain scalp health.
3. Prevents Hair Breakage
Natural hair tends to be dry and is breakage-prone. The natural fats and vitamins in shea butter can nourish and hydrate your curls to minimize dryness, damage, and breakage. Applying shea butter to curly hair helps control frizz and improves manageability.
Although shea butter has multiple benefits, keep a few things in mind before using shea butter on your hair.
Things To Consider Before Applying Shea Butter
Shea butter extracts are available in different forms, and not all have the same efficacy as a hair care product. Raw, unrefined shea butter is of the highest quality. At room temperature, shea butter has a semi-solid consistency and is easily absorbed by the skin and hair. Refined shea butter may not be as beneficial.
Shea butter acts differently on different hair textures. It leaves a protective coating on your hair and is good for taming thick and coarse curls. However, it may weigh fine hair down and make it greasy.
But can you use shea butter to speed up hair growth? Find out in the next section.
Can Shea Butter Speed Up Hair Growth?
There is no scientific evidence proving that shea butter can promote hair growth. However, anecdotal evidence suggests that regularly massaging your scalp with warm shea butter reduces inflammation, rejuvenates the hair follicles, and promotes hair growth. Using shea butter on the hair also prevents split ends and reduces breakage. However, shea butter may cause side effects if you are allergic to it.
Shea Butter Side Effects
Shea butter is generally considered safe to use. However, if you have a nut allergy, it may cause:
Breakouts
Hives
Itchy skin and rashes
Nausea
If you experience an allergic reaction after using shea butter, contact your doctor immediately.
There are a lot of products that contain shea butter. You may buy any of them as per your hair type and texture.
Shea Butter Hair Products
While using unrefined shea butter is best for the hair, you may also try products like shampoos, conditioners, deep conditioning hair masks, oils, and serums for your hair.
If you have rough, dry, damaged, and curly hair, use a deep conditioning mask can help. You can also try DIY shea butter recipes for your hair.
Conclusion
Shea butter can help moisturize your hair, nourish it, and impart a glossy sheen to it. You may use unrefined shea butter with your DIY hair masks or buy products containing shea butter. However, before buying, ensure that you do not have a nut allergy.
Frequently Asked Questions
Is shea butter good for low porosity hair?
Yes, shea butter softens and nourishes low porosity hair.
How long does it take for shea butter to work?
Use shea butter regularly for a few weeks to see an improvement in hair quality.
When should I put shea butter on my hair?
Apply a little shea butter to your hair whenever it feels dry and frizzy.
Can you leave shea butter in your hair overnight?
No. It is better not to leave shea butter in your hair overnight as it may cause buildup, over-condition the hair, and cause damage.
Recomended Articles
Sources
Articles on StyleCraze are backed by verified information from peer-reviewed and academic research papers, reputed organizations, research institutions, and medical associations to ensure accuracy and relevance. Read our editorial policy to learn more.
The following two tabs change content below.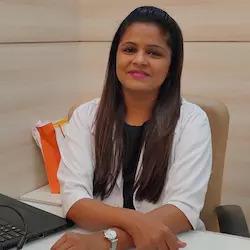 Dr. Shruti Chavan
( MBBS, Dermatologist)

Dr. Shruti Chavan is a consulting dermatologist at Dr.Sheth's Skin and Hair Clinic since 6 years. She is a co-committee...

more