Top 7 Shilpa Shetty Yoga Videos For A Complete Body Workout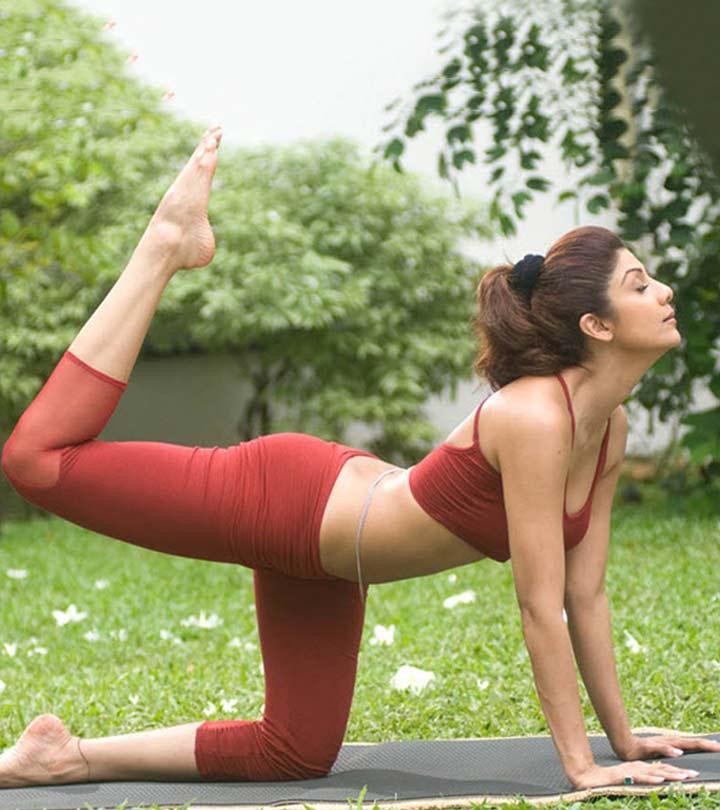 Shilpa Shetty – a name that screams fit. She is picture perfect from every angle. Toned, tight, and svelte. She is all that we dream of being. Want such a bod? Then, you should be consistent with your diet and exercise. To make it easier, hear it from the pro herself in the following 7 Shilpa Shetty Yoga videos for a complete body workout. You never know, by following her suggestions, you might turn out to be a diva like her.
Before that, let's learn some interesting facts about Shilpa Shetty and her association with yoga and fitness. She surely seems like an interesting person.
 The Story Of Shilpa Shetty
You probably remember her the most from Celebrity Big Brother 5 in 2007. She was constantly in the media reports due to the racism faced in the house during the show, and she eventually emerged as the winner. But her public life had started way before. She began modeling in her teens and made her debut in 1993 with Baazigar. Since then, she acted in many films across languages such as Hindi, Tamil, Telugu, and Kannada.
She soon turned producer and even hosted a few television shows. She co-owns the Rajasthan Royals with her husband, Raj Kundra. She became a mother in 2009 and handles multiple tasks with elan. Through all of this, she kept her physical fitness intact. Even during her pregnancy phase when she put on the necessary weight, she took care to shed it off as soon as she could after giving birth.
Shilpa Shetty's consistent lean body made her the poster girl for fitness in India. I am sure you chanced upon her photos in gyms and fitness centers. It only made sense for her to make her yoga DVD, giving a glimpse of her regimen to her fans. Finally, in 2007, she released her first Yoga DVD, followed by another in 2015. The DVDs revealed her fitness secrets and gave tips on how to get rid of tension and stress. And, much more.
Eager to know what's in them? It is all there below. Keep reading.
Full Body Workout Through Shilpa Shetty Yoga Videos
1. Ardha Padmasana (Arm Stretch)
Ardha Padmasana is the Half Lotus Pose in which Shilpa Shetty does the arms stretch. First, sit down and keep your back straight. Fold your knees and place your feet on the opposite thighs to form the Ardha Padmasana. Then, extend your arms as shown in the video to give a good stretch to your neck, shoulders, and upper arms. Apart from the benefits of sitting in the Ardha Padmasana, the usually neglected neck and shoulders too get good exercise.
 Benefits: Ardha Padmasana helps reduce fat in the body and treats insomnia and asthma. It also cures pain in the knees and ankles.
2. Meruwakrasana (Spinal Twist)
Meruwakrasana or the Spinal Twist is a Shilpa Shetty special that involves sitting down with the legs stretched out and back straight. You twist your waist on both sides by bending the knee on the side you are turning. It is a simple and easy pose to do that hardly takes a few seconds. The video will give you a clear picture of how to do it.
Benefits: Meruwakrasana tones your abdominal area and is useful for diabetic patients. It relieves back pain and treats constipation and menstrual and urinary tract disorders.
3. Bhujangasana (Cobra Pose)

In this video, Shilpa Shetty shows two variations of the Bhujangasana or the Cobra Pose. One is slightly more challenging than the other. The pose is a good back bend that works great for your back and shoulders. Practice the asana early in the morning on an empty stomach. Hold the pose for 15 to 30 seconds.
Benefits: Bhujangasana strengthens your arms and shoulders and stretches your chest muscles. It invigorates your heart and improves your mood. The pose relieves stress and fatigue.
To know more about the asana, click here: Bhujangasana
4. Pawanamuktasana (Wind Releasing Pose)

Shilpa Shetty assumes the Pawanmuktasana or the Wind Releasing Pose with great poise and elan. She does make it look good, doesn't she? Shetty smoothly transforms from lifting one leg to lifting both and touching the chin to the knee. Hold the pose for 15 to 30 seconds and revel in its good effects.
Benefits: Pawanamuktasana cures acidity, indigestion, and gastrointestinal problems. It stimulates your nerves and improves the efficiency of your internal organs.
To know more about the pose, click here: Pawanamuktasana
5. Ardha Halasana (Half Plough Pose)
Ardha Halasana or the Half Plough Pose is lifting your legs one at a time instead of raising them both together. This asana is good for the legs. It requires you to sleep flat on the ground, with your legs and arms stretched out, from which you take the pose. Lift the leg and keep it up for a few seconds and then shift to the next one as shown clearly in the video.
Benefits: Ardha Halasana improves your appetite and cures stomach disorders. It tones your thigh and hip muscles, prevents hernias, and improves blood circulation.
6. Padahastasana (Stork Pose)

Padahastasana or the Stork Pose is a standing forward bend that tests your fitness levels. Practice the asana early in the morning with an empty stomach and clean bowels. Hold the pose for 10 to 20 seconds. Shilpa Shetty clearly depicts the asana in the video. With practice, you will be able to do it like her.
Benefits: Padahastasana strengthens your thighs, calves, and lower back. It firms your core stomach muscles and buttocks. The pose increases your flexibility and reduces fat in the abdominal area.
7. Natarajasana (Dancer Pose)

Natarajasana or the Dancer Pose is similar to the stance of a classical dancer. It is a standing pose that involves a forward bend and stretching of one leg upwards while supporting the body with the other. Shilpa Shetty does it beautifully in the video with the grace and poise of a dancer. Hold the pose for 15 to 30 seconds and observe what it does to your body with regular practice.
Benefits: Natarajasana improves your balance, stability, and concentration. It releases stress from the mind and the body and strengthens your chest and hips.
To know more about the asana, click here: Natarajasana
So, those are some yoga videos by shilpa shetty, which will stretch and work on each part of your body to give you a complete and holistic body workout.
Now, let us answer some common questions regarding yoga.
Expert's Answers for Readers Questions
Is yoga enough to become fit?
If yoga means practicing asanas, then that itself won't keep you fit. Along with it, a healthy lifestyle, nutritious diet, and daily practice of asanas will keep you fit.
Are there any side effects of practicing yoga?
There are no side effects of yoga if it is practiced under the proper guidance of a certified teacher.
What asanas comprise a complete body workout?
A healthy mix of sitting, standing, and lying down yoga asanas include a total body workout.
I am sure, by now, you must be itching to grab the yoga mat and start your practice. It is not easy to ignore Shilpa Shetty and go about your day without practicing yoga. Open the videos and watch her seamlessly flow in all the asanas and strive to achieve that. Good luck!
Recommended Articles
The following two tabs change content below.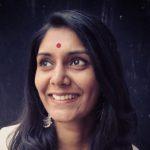 Latest posts by Ramya Achanta (see all)