What Shoes To Wear With Shorts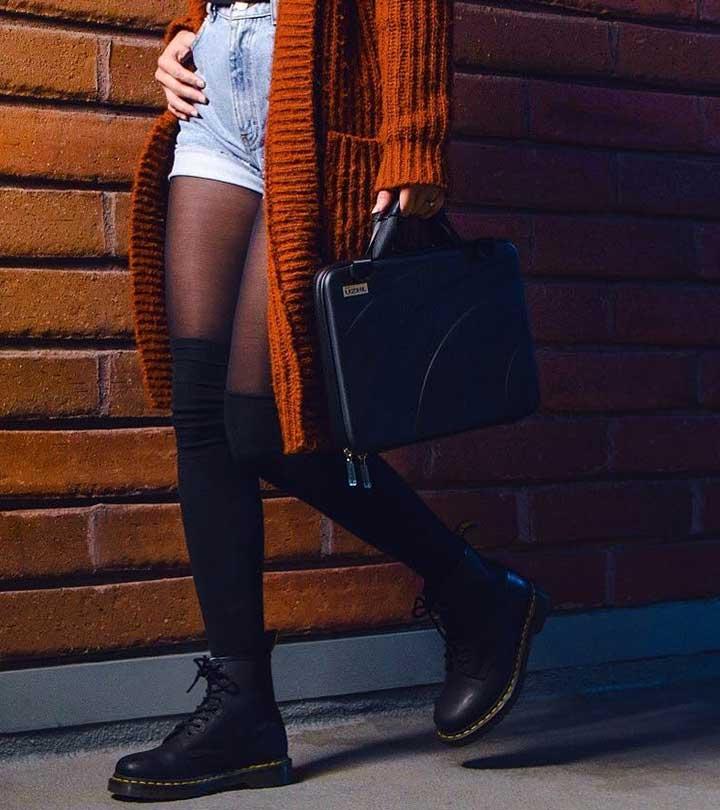 Summers are all about shorts, and life is all about waiting for summers. Either we are working on a summer body or shopping for it. (My life's aim is NOT to find a perfect man, get married, and live in a quaint Tuscan home, instead, it is to be able to eat anything I want and still have great legs – and thus wear shorts forever!) That's my kind of fairy tale. That said, it is important to complement them with the perfect top and shoes. Especially shoes. If you are wondering what shoes to wear with shorts, read on, we've got it all covered.
What Shoes To Wear With Shorts – Outfit Ideas
1. With Ankle Strap Sandals In The Evening
Ankle strap sandals might not be a great fit for your regular denim shorts, but they definitely are for the slightly more casual variants like these or even cargo shorts. In fact, I don't think any other footwear would look as good as these. A little trick to look like a pro is to do a navel or front tuck.
2. Black Shoes For A Grunge Look
Feeling a little naughty and a little grunge – or retro maybe? Shorts, tank, kimono, and black study boots will set the mood right. If all that's too much for you, balance it out the way you want and suit yourself.
3. Combat Boots With A Tank Top
Combat boots have, are, and will continue to be a staple in every girl's shoe closet. They perfectly balance out the tomboy element with femininity. Plaid shirt, tank tops or chambray shirts paired with shorts and combat boots will never let you down.
4. Gladiator Heels For A Party
An off-beat choice of footwear, because we think of flats when we talk about gladiators. But gladiator heels are incredibly flattering and get you party ready even when you are not prepared for one – good for you if you are headed to one!
5. Knee High Boots With Sequin Shorts
Are you one of those girls who love wearing anything sequined? You should try out these sequin shorts, if you have not already. All you need is a plain black tank or a regular top to go with them. But, if you decide to go all out, be my guest! And sport these knee-high boots with shorts. It's practically effortless, yet incredibly stylish.
6. Ankle Length Boots And An Oversized Sweater
Fall is all about flattering boots, but it is also your last chance of getting to wear shorts – soon, winter would set in, and you would have to bid adieu to your shorts (read: bae). So, bring out one of those oversized cashmere sweaters and finish the look by flaunting camel colored ankle boots. Fitting, I say!
7. Off-shoulders And Wedges
Before you assume wedges and off-shoulder don't quite work out well for your overall silhouette, stop. They do, and can totally set you apart. If you have an inverted-triangle body type, even better.
[ Read: Different Types Of Heels – A Beginner's Guide ]
8. Flat Gladiators With Florals
Gladiator sandals and denim shorts are a match made in Bohemian heaven. The monotone gladiators nullify the busy floral print and bring out the boho vibe.
9. Sneakers With An Asymmetrical Top
I think women who can pull off asymmetrical tops are super hot, and if they can do so while wearing shorts, there's nothing like it. And, this look has caught on in not just casual clothing styles but athleisure too, because the outfit goes perfectly with sneakers. The crux of the matter is – you absolutely need to try this look.
10. White Shoes And White Shorts
Sneakers and converse shoes have caught up like wildfire and are no news to us, but plain slip-on shoes are the next big thing too. Especially the white ones look particularly stylish. You can either go for a bright top or keep it all muted and mellow.
11. Converse Shoes And Shirts
We all own a pair of converse shoes, and they look great with ankle length denim and shorts, amongst other things. So, what are you thinking? You know where this is going!
12. Slip-ons For A Casual Look
Going to a beach vacation is never a question, it's always the answer! Next time around, instead of carrying a lot of flip-flops for your shorts, throw in a pair of slip-on sandals in your luggage. They look pretty stylish and are comfortable too.
13. Pumps For A Date Night
There's something so sexy about those pumps! They make such an impact! And, they are also an effortless way to add oomph to your outfit, so what better reason than this to wear them for a date night? Try them with leather shorts or hot pants, or just whatever kind you find flattering!
14. Sandals On Formal Shorts
Are you stepping out for an official meeting, but want to wear shorts because, well, there's never a wrong time to wear them? Anyway, if you think you can show up in shorts to a formal lunch or a meeting, marry the look with closed flats or heels – they look extremely fashionable and elegant. If nothing, you can always slide into a pair of nude pumps.
15. White Converse Shoes For A Monochrome Look
Is monochrome new to any of us? Of course it isn't! Monochrome looks are extremely chic; especially an all white look with shorts, white shirt tucked in, and white converse shoes. You can break the look a little with a colored kimono, long sweater or accessories, but it looks great anyway.
Men think that we are all kinds of crazy to worry so much about footwear (and how it should match our clothes!), but they don't understand that it takes a lot effort for simple things to fall into place for us. Show them this article on what shoes to wear with shorts and let them scratch their heads. As for you, feel free to get back to us with any questions you may have.
Frequently Asked Questions
Can you wear booties with shorts?
Oh yes! Boots look great with shorts if you are trying to pull off a street style look. Pair a plaid shirt with shorts, and flaunt your booties and a sling bag.
What shoes should tall women wear with shorts?
Since tall women tend to have longer legs, it can sometimes feel like a lot of skin show. This makes them feel conscious, and they end up avoiding shorts. I'd say they look best on tall women. Wear gladiator sandals, ankle strap heels (with a small heel) – or anything strappy would be nice too.
What shoes look best with shorts?
As we discussed, there's not one right or wrong footwear to go with your shorts, but there are some that look A-M-A-Z-I-N-G and can never go wrong. Ballerinas, loafers, casual shoes or anything closed at the front are your best bet, and this stands for both men and women.
Banner Image Credits: Instagram
Recommended Articles:
The following two tabs change content below.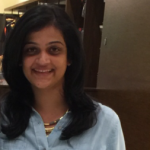 After working in Marketing and Business Development for a few years, Pratima Ati jumped ship to pursue two things she loved – fashion and writing. She's now a full-time Fashion & Lifestyle writer and has never looked back ever since. She sleeps early, reads often, and when she can't, she finally gives a closure to all the characters living in her drafts. Sometimes, they pass off as poetry too! That, and her training in Indian classical music and playing (learning) the veena keep her sane, civil, and bearable.