20 Chic Short Hairstyles For Oval Faces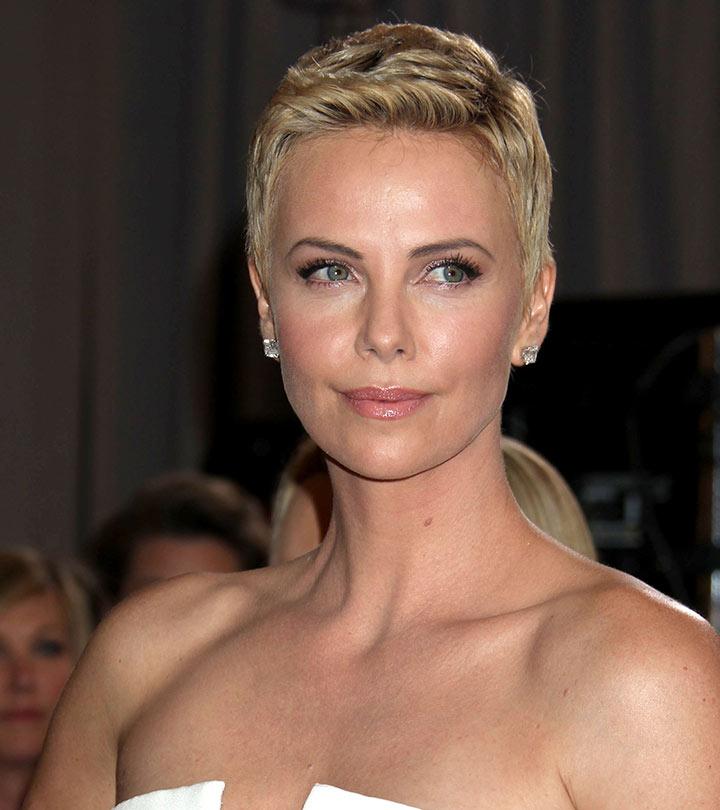 An oval face is a hairstylist's dream!
Why? Because most hairstyles look great on it.
I'm not just talking referring to long hairstyles. Short hairstyles look even better on this face shape! Oval faces are usually symmetrical, so they can rock hairstyles that don't look good on most other face shapes. But with so many hairdos to choose from, how do you know which ones are the best? Well, that's where I come in!
Want to know if you have an oval face? Just check out the next section!
Do You Have An Oval Face?
An oval face is perfectly symmetrical from top to bottom. It resembles the shape of an egg. If you were to divide your face down the middle, the two halves would match perfectly. It is a common misconception that oval faces are always slender. It is just that because your face is so even, you can get away with having wider cheeks.
To know more on how to determine your face shape, check out this article.
If you have an oval face and love short hair, scroll down to check out my top 25 picks for stylish short hairstyles.
20 Chic Short Hairstyles For Oval Faces
1. The Deep Side-Sweep Tuck
While oval faces can be long and (sometimes) wide, they are also very symmetrical. This means that you can pull off the 'hair tucked behind the ear' look pretty well. Comb your hair down with some lightweight mousse and part it deeply on one side. Finish off the look by tucking the hair behind your ear on one side.
2. Classic Highlighted Bob
If your short bob is growing out, add some highlights and let it shine. Opt for a slick bob cut like this one. The best thing about growing out hair is being able to add layers to it. Also, don't forget those long side-swept bangs!
3. Beach Bob
While bangs do look great on oval faces, you can also pull off a no-bangs look. Go for a blunt bob that ends below your chin. To make it look beachy (like Jessica Alba's look here), color it in a nice ombre.
4. Shadow-Root Bob
If you have an oval face, you can pull off the above-chin-length bob. To be honest, this haircut does not look good on all face shapes. Wide cheeks can look wider with this cut, but it accentuates an oval face. Feather out the ends to draw attention to your jawline.
5. Classic Curly Bob
The curly bob is a versatile hairstyle. Usually, it is styled with bangs. But if you have an oval face, you can rock a curly bob without them just like Charlize Theron. Give it a try! You won't be disappointed.
6. Blunt Bob
Not all face shapes can rock this bob. The issue with a blunt bob is that since your entire hair is cut at one level, it can over-accentuate your face shape. But if you have an oval face, you can flaunt this look with no worries. However, I would recommend getting it cut above your lips to avoid disrupting the natural contours of your face.
7. Classic Pixie
The pixie cut is trending everywhere right now. However, it has actually been around since the '60s, when it was called the efian cut. If you have an oval face, I'm sure you've been told you can pull off bangs better than most other face shapes. So, rock this thick side bangs look with a classic pixie.
8. Short Pixie With Baby Bangs
If there's one face shape that can nail a baby bangs look, it is the oval. Pair your short pixie with some baby bangs and leave it unstyled to shine bright like a diamond!
9. Grunge Pixie
This hairdo looks so badass! The finger sculpted bangs here are super on point. If you love grungy styles, go for this hair look. It will not let you down. And you don't need to worry about messing up the top of your hair because it still looks cool!
10. Big Kinky Curls
If you have thick hair, I'm sure you want to flaunt your voluminous locks. I would recommend you opt for this stunning curly lob. It draws attention to your jawline and cheekbones while also displaying the length of your hair. Use velcro rollers overnight to get these perfect curls.
11. Wet Look Bob
If you have a wide or short face, you know how difficult it is to sport the "drenched" look. But, people with oval faces don't have to worry about that. Apply lots of wet-hold gel to your hair and scrunch it up with your hands to get this look.
12. Layered Lob
This look suits all face shapes, but it looks especially great on an oval face. Get it cut in layers to draw attention to your facial features. The layers draw the eye sideways, which brings out your eyes, lips, and cheekbones.
13. Curly Ended Lob
This hairstyle is extremely cute. While it can make other face shapes look wider, it shows off an oval face really well. The slightly messy parting adds an effortlessly chic touch to this whole look.
14. Sleek Short Hair
That's right! You can flaunt a slicked back look without a care. How awesome is that? The best thing about this hairdo is that you don't have to worry about your hair looking too flat because it works both ways.
15. Classic '20s Bob
Deep side parting, curled ends, and a stunning dress – that's how they rolled in the roaring '20s. You too can look that fabulous! So what're you waiting for? Take all the hair inspiration you need from Olivia Munn.
16. Neat Pixie
Jada Pinkett Smith's hair needs to have its own Instagram account, it looks that good. She's known for experimenting with edgy looks with her hair. But, when she was hit with a bout of hair loss, she handled it extremely well. She chopped off her locks and rocked styles like this pixie. Queen!
17. Choppy Pixie
If you like sharply cut layers, this hair look is for you. The messy, choppy and heavy layers of this pixie cut can be flaunted very well on an oval face. It draws attention to that chiseled jawline and cheekbones.
18. Asymmetrical Bob
Looking for a hairstyle that shows off your face shape and your hair texture? An angled asymmetrical bob is your answer. No matter how steep the cut, this bob will look good on an oval face. You really are so lucky!
19. The Monica
Remember when Phoebe cut Monica's hair? Hairstylists all over the world hissed in fear at the outcome. But once it grew out a bit, Monica styled her hair like a pro. So, it's only fair we call this look 'The Monica'!
20. The Rachel
This list could never be complete without this hairstyle. When Jennifer Aniston's hairstylist created this look, I'm sure he never thought about what a crazy trend it would become all over the world. Cut to 15 years later, women still want this look.
If you have an oval face, let me know in the comments section which short haircut you want to sport this summer. I hope this article has given you some ideas!
The following two tabs change content below.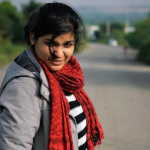 Anjali Sayee is a writer and an introvert. From studying Aeronautical Engineering and wanting to design her own airplane to writing articles on hairstyles, she has been on quite a journey. She believes that hair is one of the key factors that define a woman's personality. To quote her, "What's the first thing they do in the movies to show a personality change? Change the hair – because it has a life of its own." She's here to help you find the hairstyle you need. This bookworm is a self-professed Wholocker, a talented drummer, and an amateur photographer.