20 Stunning Short Hairstyles For Round Faces To Try In 2022
You will love how trendy and classy your short locks look in these stunning hairstyles!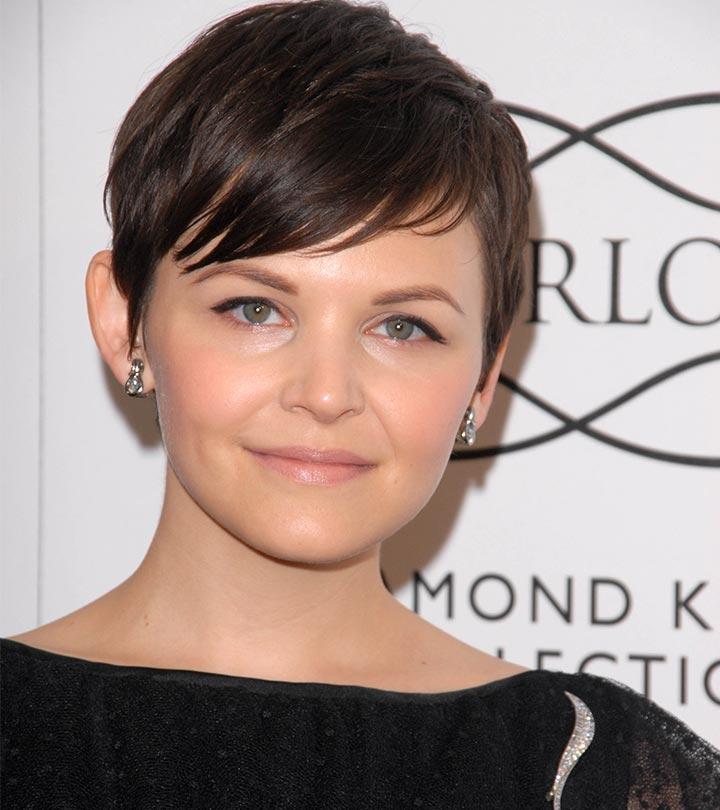 If you have a round face, the chances are that people always advise you to keep your hair long to prevent your face from looking too round. But the tides are turning, and short hairstyles for round faces have become the latest fad for women. Scroll down to check out some surreal and flattering short hairstyles that go well with this face shape.
But, if you are not sure of your face shape, scroll down first to determine if you have a round face or not. Then, keep reading to discover which hairstyles can make flaunt your face shape and features to perfection! Scroll down to know more.
How To Determine That You Have A Round Face
So, listen up. There's a little more to claiming that you have a round face than just having full cheeks. You need to determine the exact dimensions of your face before being sure that you have a round face shape. Just bust out that measuring tape and follow the simple steps given below to do exactly that!
Measure your face across the top of your cheekbones, a little under your eyes.
Measure across the widest points of your jawline.
Measure the length of your face from the centerpoint of your forehead to the tip of your chin.
If the width of your cheekbones, jawline, and the length of your face (the difference of a few millimeters here and there does not matter) are roughly the same, then you have a round face.
Now that you know for sure that you know for sure you have a round face, here are a few tips and tricks that you need to keep in mind when you're styling your hair!
Tips And Tricks For Short Hairstyles For Round Faces
Getting your hair cut can be a pretty overwhelming experience, especially when you don't know what cut and style will complement your face shape. But if you have a round face, here are a few things you can keep in mind the next time you go in for your hair appointment.
Updo hairstyles like top knots and buns go well with round face shape as they add length to your face.
If bangs are what you want, then go for layered bangs instead of ones that are straight or blunt cut.
When going for a short curly hairstyle for your round face, make sure to concentrate the curls near your crown instead of your cheeks.
If you want to keep your hair long, go for shaggy layers to elongate your neck and offset the roundness of your face.
The best way to style your hair is in soft waves. Just wrap large sections of your hair around a large curling iron to achieve this look.
So, without further ado, let's dive into what you're really here for – the best short hairstyles to rock with your round face!
20 Best Short Hairstyles for Round Faces
1. Balayage Long Bob
Queen of Twitter Chrissy Teigen is a fashion and style icon, to say the least. So, of course, you need to take hair inspiration from her! This long bob that sits just at her shoulders and is parted on one side makes her look like the diva that she is. The cool toned blonde balayage just takes the look to a whole new level.
2. Dented Curls Short Bob
A little modern and a little chic – this is one of the best short haircuts for women with round faces. Mila Kunis looks oh-so-gorgeous in this short haircut styled in dented curls that flatter her round face shape. The subtle brown highlights at the bottom add a hint of dimension to this look.
3. Simple Short Bob
Vanessa Hudgens seems to be bringing back some of the old world charm back to Hollywood with this cute hair look. This simple haircut is one of the best short bob haircuts for round faces out there. It is styled in a blowdried do and parted deeply on one side is reminiscent of the elegant coiffures of the 50s. The jet black coloring of this style also adds a mysterious vibe to the whole look.
4. Parisian Short Bob
If there's one lady out there who has revolutionized short hairstyles for women with round faces, it has got to be Ginnifer Goodwin. She pulls off this totally Parisian inspired short bob with aplomb and looks like a total angel while doing it. The slightly feathered edges and pinned up side part work well to flatter her round face perfectly.
5. Edgy Side Dutch Braided Bob
Sarah Hyland is bringing the sexy back into her look with this edgy side braided do. A Dutch accent braid done on one side of her caramel locks works in a stunning way to accentuate the angles of her face and adding a dramatic parting on one side.
6. Voluminous Bob With Blunt Bangs
Now, normally, women with round faces are told to avoid thick, blunt cut bangs. But when you're Kerry Washington, the rules don't apply to you. This long bob style of hers resembles a glorious lion's mane due to the amazing volume that has been added to it. And the straight cut bangs give her otherwise round face an angular structure.
7. Swished Out Bob
If you describe your sense of style as quirky and fun, then here's the short hairstyle you need for your round face! Actress Bai Ling, for instance, has gone for this totally offbeat straight bob with swished out ends that make her look oh-so-funky. The super straight cut bangs and chunky caramel highlights make her stand out even more.
8. Platinum Blonde Bob
Is there anyone out there who dare not follow Selena Gomez's style? Methinks not! Selena has what could be called the quintessential round face and she kills it with her hair looks every single time. This platinum bob, for instance, has been parted on one side and slightly tousled to make her look effortlessly chic.
9. The Flapper Bob
The flapper girls of the 1920s were pioneers of short hairstyles for women. So, it's no wonder that a style sported by them has featured on this list. The flapper bob cut is an extremely short and rounded bob that is styled poker straight. Christina Ricci has made this cut work for round face by adding some wispy bangs to it.
10. Texturized Bob
Jennifer Lawrence looks like she's all set to hit the beach in this hair look. This summery hairstyle consists of a blonde bob styled in beach waves and has oodles of sea salt spray spritzed all over it to make it look chic and sexy. Again, finish this look off by parting your hair on one side and you're good to go!
11. Side Parted 'Fro
Trust the very gorgeous Yara Shahidi to bring some afro realness to her red carpet look. All you need to do to get this style is fluff out your natural curls to create the afro, part it on one side, and smoothen your edges on your hairline. And voila! You're ready! This works great for a round face as it detracts the eye to the hair around it.
12. Bumped Up Bob
Now here's the ultimate way to add length to your face. And Candace Bure does not shy away from it. This bumped up style achieved with the help of backcombing and lots of hairspray looks super glamorous, to say the least. And the oodles of volume on top of her head works brilliantly to balance out the roundness of her face and make her look sensuous.
13. Shaggy Side Parted Bob
If there's one hairstyle on this list that has taken inspiration from the early 2000s, it has to be this one. This is one of the best short layered haircuts for round faces as it adds tons of volume. This super texturized and shaggily cut layered bob follows the basic rule of having side swept bangs to flatter this face shape.
14. Dramatic Pixie
Whoa there, Miley! We see you! And we love what we see. If you're anything like Miley Cyrus, have a round face, and love going all out with your hair looks, then you need to take a page out of her lookbook. This dramatically swooped up pixie with shaved off sides is edgy, sexy, and bound to make you look like the badass person that you've always dreamed of being.
15. Wet Styled Bob
Be prepared to shine bright like a diamond wherever you go with this stunning short hair look sported by Rihanna. Though Rihanna doesn't have a round face herself, this short bob parted down the middle and styled in a wet hair look with the help of hair gel is perfect for anyone wanting to tone down the roundness of their face.
16. Undercut Pixie
Well, well, well. It comes as no surprise that Lupita Nyong'o would be slaying it with her short hairstyle game. This bold pixie cut with shaved undercuts on either side works brilliantly with her naturally kinky hair. The pixie itself has been given some height with hair gel that would work amazingly well on a round face.
17. Asymmetrical Bob With Lavender Ombre
Punk rock hairstyles are making a huge comeback, and here's how you can jump onto the bandwagon. Start off with an asymmetrical bob and bleach it platinum blonde. Then, go for some lavender ombre on the longer side of the bob to finish off this totally badass hair look.
18. Barrel Curls Bob
The key to styling short curly hairstyles for round faces is that the curls have to be concentrated on the lower half of your hair instead of being tightly curled from the roots to the tips. This blonde bob has been styled in barrel curls on the lower half and parted on one side to create a flirty and feminine hair look.
19. Dramatic Edgy Pixie
You know, you don't have to actually be a bike racing chick to look like one (though if you really are one, OMG I love you!). This super bold and edgy pixie with a dramatic swoop on one side is exactly what you need to add some sharp angles to your otherwise round face.
20. Ultra Red Asymmetrical Bob
Add a new lease of life to your same old boring hair by going for a total hair makeover. This super fun asymmetrical bob has been given an even funkier twist with the help of a bright popping red hair color. Just straighten it out to flatter your round face!
And that's how you do it, ladies! That's how you style your short haircut perfectly to flatter your round face! While you may think you have it all figured out now, just take a moment to check out what you need to avoid when styling your hair.
Hairstyles That Women With Round Faces Should Avoid
Don't part your hair down the middle as it will add width to your face and make it look rounder. Instead, part it on the side to diffuse the soft angles of your face.
Avoid thick, straight cut bangs as they will be counterproductive and reduce the length of your face.
Don't tie your hair in a tight ponytail with all your hair pushed back as it will bring the roundness of your face into sharp focus instead of flattering it. 
Infographic: Accessories For Round Faces
Since the roundness of your face makes it appear soft from every angle, making smart hairstyle choices can add some well-defined edges to it. Similarly, you can use angular shapes in accessories to make up for the lack of angles on your face. Click on the infographic below for some accessorizing tips to amp up your look!
If you have a round face, you know it is not an easy decision to cut your hair short. There is a risk of choosing the wrong hairstyle and making your round face look even rounder. But with some help, you can cut your hair short so it perfectly enhances your face shape. Layered bangs, soft waves, shaggy layers, and curls near your crown can make your face look longer and leaner instead of rounder. From a lob to an asymmetrical bob, there are many short hairstyles for round faces that you can experiment with. You can also talk to a hairstylist to figure out a hairstyle if you are still unsure.
Frequently Asked Questions
Are round faces better with short or long hair?
Long hair is generally preferred for round faces. Long hair balances the broader look of round faces.
Is the pixie cut good for a round face?
Yes, the pixie cut is a suitable haircut for a round face. It helps create the illusion of a narrower facial shape.
The following two tabs change content below.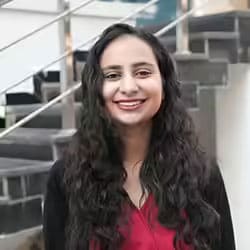 Arshiya Syeda is an editor at StyleCraze. Prior to that, she was a content writer and combined her writing and...
more