Should You Cut Your Hair Wet Or Dry?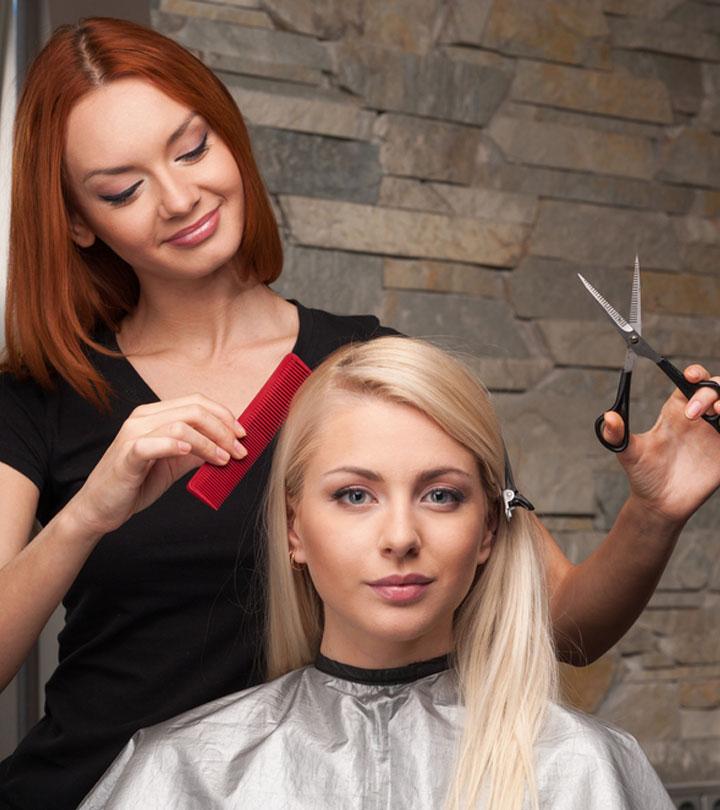 Short cropped dos are getting a lot of attention these days, and many people want to flaunt it as their signature cut. Getting a hair wash at the salon before your haircut is quite normal. But, there has been a lot of talk around dry hair cutting and its benefits. So, which one should you choose between these two? Both the techniques have their pros and cons, but your hair type, density and the style you want will determine how you get your hair cut. In this article, we have discussed the benefits and differences between wet and dry hair cutting. Scroll down to know more!
Wet Hair Cutting
Cutting wet hair provides a great deal of control in sectioning and shows the actual length of your hair. It allows the stylist to trim your hair accurately and give a precise shape to your style. It is also helpful while doing foundational haircuts. The moisture in the wet hair acts as a lubricant that helps in detangling the hair, making it easy to part while cutting.
Wet hair also has more elasticity, and it can stretch up to 50% of the length of your hair. This is especially true if you have curly hair. Your stylist must consider the actual length of your hair and adjust for any shrinkage when it dries. This will also result in strong shapes that can retain for longer periods.
Furthermore, straight and thin hair with blunt edges can be trimmed easily when the hair is wet. Wet hair cutting is also great for coarse and high-density hair, which is unmanageable to cut dry.
One downside of wet hair cutting is that it takes more effort and time.
Dry Hair Cutting
If you like your natural curls or waves and want to flaunt them, go for dry hair cutting. It gives your hair a fresh feel. This type of cutting is excellent for creating movement in the hair. Cutting dry hair allows your stylist to pay attention to your curls and cut them in a way that enhances them.
Some professionals cut hair dry because they want to see the shape of the haircut while cutting. Also, people with issues like thicker hair on one side and thinner hair on the other should go with dry hair cutting. It allows the stylist to see exactly how your hair falls to troubleshoot the problem.
Fine and low hair density requires less control and also benefits from this technique as it minimizes the amount of hair taken off. In dry hair cutting, what you see is what you get. It helps the stylist create softer shapes more efficiently, which is very difficult with wet hair. It is also ideal for refinement.
Dry hair cutting also has its downsides – holding and parting dry hair is not easy, and it is more difficult to cut precisely.
So, which is better – cutting your hair wet or dry? Find out in the next section.
Which Is Better: Wet Hair Cut Or Dry Hair Cut?
Wet and dry hair cutting both have their pros and cons. When choosing between the two, you need to consider points like your hair type and the look you want to achieve.
The Haircut You Want To Achieve
If you are looking for a clean and precise haircut that is all in one length, wet hair cutting is the best option. It is easier for achieving that straight-across cut. However, if you want an uneven haircut, like an asymmetrical bob or a shaggy cut, dry cutting is your best option. This type of cutting helps your stylist determine how to distribute your locks' length to create the perfect look.
The Hairstyle You Want To Flaunt
The way you plan to style your locks plays a major role in choosing your hair cutting technique. If you like sporting straight hair, choose wet hair cutting as it will give you the precise and clean look that you are looking for. However, if you want to flaunt your hair naturally wavy or curly, dry cutting will give it that stylish look. Deciding your hairstyle before getting your hair cut will help you in setting your hair goals.
To Conclude
There are some pros and cons of both wet and dry hair cutting. You can choose between the two techniques based on your hair texture and the style you are hoping to achieve. Hence, know your hair texture and consult a good hairstylist who can give your hair a stylish look with the best technique.
Recommended Articles
The following two tabs change content below.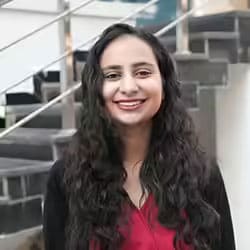 Arshiya Syeda is an editor and certified counselor. Ever the lover of the written word, she served on the editorial boards of her school and college newsletters. Writing articles on hairstyles, hair care, and nutrition helped her combine her love for reading, writing, and research. As an editor, she helps her team members deliver polished and meticulously researched content. Arshiya is fluent in English, Urdu, and Hindi and aims to become a multilinguist by learning German and teaching herself American Sign Language (ASL).