30 Cute And Easy Side Braid Hairstyles & How To Do Them
Stylish, versatile, and amazing hairstyles that make you look elegant and classy.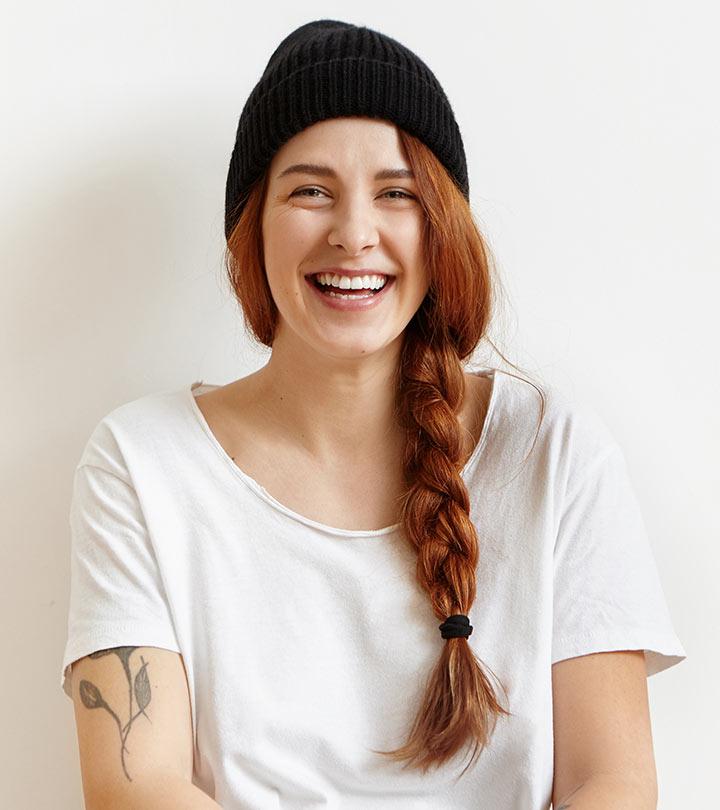 Versatile, timeless, and beautiful – the side braid is truly a classic hairstyle.
And by versatile, we mean there are many side braid hairstyles you can try! Boho, romantic or messy – you can find a side braid style that suits your personality. Whether your hair is straight, wavy, or curly, there is always a side braid hairdo for you. And they are the go-to wedding hairstyles of the season because side braids are wonderfully elegant. You can either style your hair in a side braid or weave the side braid into another hairstyle to make it more intricate. There are many options to choose from with this hairstyle.
So, scroll down and pick your favorite side braid style. And if you do not know how to weave a side braid, we have a tutorial for you! Keep reading.
How To Do A Side Braid
Side braids are easy to accomplish. Here is how you can do a messy fishtail side braid.
What You Need
Brush
Elastic band
Curling iron
How To Do
Brush all your hair to one side after removing all knots and tangles.
Divide your hair into two sections.
Take some hair from the bottom of one section and merge it with the top of the other section.
Do the same with the second section of hair.
Continue weaving the braid by doing steps 3 and 4 alternately.
Since we're going for a messy side braid, braid your hair loosely and let some strands fall freely.
Use an elastic band to secure the end of the braid.
Pancake the braid to add to its overall appeal.
You can curl the loose strands of hair and the ends of the braid to add a romantic vibe to this hairstyle.
Now that you know how to braid your hair in a regular side braid, check out my list of the top 30 side braids to find your dream weave.
[ Read: 40 Braided Hairstyles For Long Hair ]
30 Intricately Woven Side Braid Hairstyles
1. The Intricate Side Braid
Beautifully intricate side braids can be worn to weddings and formal events.
Imagine sporting this gorgeous braid with a long gown and some elegant jewelry. It's the perfect red carpet hairstyle!
2. The Slanted Side Braid
Looking for gym hairdo? Try this side braid. Not only does it keep hair off your face, but it also looks so on point. I bet this braid will steal people's attention while you work out.
3. The Fishtail Side Braid
A fishtail braid is all you need to get beach-ready. Sweep your hair to one side and brush it down to detangle it. Divide it into two sections to fishtail braid it. Don't forget to pancake your braid to give it oodles of volume and dimension.
4. The Side Accent Braid
Side braids don't always have to be intricate works of art. A simple side braid placed like a half crown can work wonders as an accent braid to make you look spectacular.
5. The Side Braided Updo
So you have a formal event to go to, and none of your regular updos are nailing it? Try adding a side Dutch braid to an updo. It's sure to spice up your hairstyle and give a grand finishing touch to your outfit.
6. The Young Dutch Side Braid
If you love playful hairstyles, you have to try this one! Braid your hair in a side Dutch braid and pancake it to make it look voluptuous.
7. The 5-Strand Side Braid
If you're like me, you sport a braid way too often. Add a nice twist to it with this 5-strand side braid. Divide your hair into five sections and pass the left corner section over and under the other sections alternately. Then, pick up the new left corner section and weave it the same way. Keep braiding this way until you reach the end. This is a great hairstyle that you can sport to work or the gym.
8. The Wedding Side Braid
Side braids are a flawless hairstyle choice for a wedding. A lovely loose intricate braid styled with fresh flowers is all you need to make your day even more special.
9. The Simple Side Braid
Being young means experimenting with your hair. Try this simple side braid with just your hair in the front. It's super easy to achieve and shows off your hair texture beautifully.
10. Side Braided Ponytail
Weave a Dutch braid on one side until you reach the back hairline. Secure the braid with a thin elastic band. Gather all your hair in a low ponytail. Wrap an elastic band around the base of the ponytail. Take some hair from the ponytail and wrap it around the elastic band to hide it from view. A simple but effective hairstyle for the gym!
[ Read: 20 Braids For Little Girls ]
11. The Bouffant Side Braid
Side braids are the talk of the town right now, so I know that a lot of girls are sporting it. Add some oomph to it with a subtle bouffant and long bangs. It will make your face appear longer.
12. Loose To Tight Side Braid
I have wide cheeks that stick out when I braid my hair tightly. This makes my face appear even rounder. The simplest solution to this problem is to start off loose and make your braid tighter as you go down. Add some loose strands of hair to the hairdo to raise its appeal.
13. Low Bun Side Braid
It's amazing what a small addition like a side braid can do. It raises the overall appeal of the low bun. Imagine decorating this updo with some beads and a fancy clip. Perfect!
14. Side Braids With Bubbles
Don't deny it. When you go to the gym, you want your hair to stay out of your face but still look cute. There's nothing wrong with it. It's good motivation! These side bubble braids do just that with perfection.
15. Curled Fishtail Braid
If you have an event to get to, a regular braid might not make the cut. Style your hair in soft big curls and braid a side section in a lovely fishtail braid. This hairstyle looks even better on dark to light ombre hair. Truly stunning!
16. Fluffy Side Braid
If you struggle with adding volume to your hair, you need to try out this hairstyle. Apply mousse to your hair right after blow drying it. Then, weave it in a loose side fishtail braid. Finish off by pancaking it as much as you can. This romantic hairstyle is perfect for a first date.
17. The Undercut Side Braid
One easy way to create a faux undercut hairstyle is with a tight French braid on one side. This is one of those hairstyles that suits all face shapes and personas.
18. The Complete Under Side Braid
The complete undercut braid is one of the trendiest hairstyles of our time. It looks great with just about any attire and makes you look like a total slayer!
19. Color Flaunt Side Braid
If you always have your hair tied up in a side braid, try this little twist. Do a French side braid. It looks especially stunning if you have highlights or dual-toned hair.
20. Flawless Side Braid
I'll be honest. I love loose braids way more than tight ones. There's something so elegant and royal about a loose side braid. Curl your hair and style it in a mermaid braid. Remember to spritz on a good amount of hairspray, so the curls stay intact even when you pancake the braid.
[ Read: 50 Hairstyles For Frizzy Wavy Hair ]
21. Accessorized Side Braid
Hair accessories are a great way to jazz up a side braid. Instead of over the top hair clips, opt for simple flowers and beads. These tend to accentuate the braid more and add glamor to your look.
22. Braided Updo
A side braid can make for an ethereal updo by itself. Weave a lace side braid in which the top section is always an addition of new hair. Start at one side and reach the back hairline on the opposite side. Curl the ends and pin them up, so they hang loose. If you have long hair, wrap your hair in a bun and let the ends hang loose.
23. Cascading Side Braid
I don't know about you, but my Insta feed has been filled with this cascading Dutch braid. Yes, it looks a tad bit complicated, but it's really simple. Make sure the top section of your braid is always a new addition of hair, while you keep merging the prior top section into the rest of the braid.
24. Highlighted Side Braid
If you got your hair highlighted, you want to flaunt it every opportunity you get. The best way to showcase your highlights is with a side braid. It displays your new highlights and your natural hair color in a perfect balance.
25. Edgy Side Braids
Every girl wants to achieve the edgy badass look. This hairstyle will certainly accomplish it! Weave multiple small side cornrow braids to create a faux undercut look. This hairstyle also accentuates your hair volume.
26. Betty Cooper Braid
Want to look edgy without losing that girl-next-door vibe? Say hello to the braided Betty Cooper hair look! I'm going to try this look out soon. It looks stunning.
27. Twisted Side Braids
I love how creative we've gotten with our hair. I mean, look at this incredible hairdo. Begin with French twisting two sections of hair on both sides. Stop at the back hairline and secure the twists with thin elastic bands. Wrap a small section of hair around the elastic bands to cover them up. Then, braid the tails of these ponytails for about an inch in tight fishtail braids and secure them with elastic bands. Wrap some hair around the elastic bands to cover them up again.
28. Scarfed Side Braid
This has to be THE vintage twist to the side braid. Place the scarf on your head like a headband and sweep your hair to one side. Weave a side braid, merging the scarf ends with the two corner sections.
29. Dutch Side Braided Ponytail
This is a nice little twist to add to a braid. I love how the Dutch braid stands out. It looks perfect with that tight and neat high ponytail. It's a great way to welcome fall!
30. Side Braid Crown
Who doesn't want to feel like a Khaleesi? Merge two side braids at the crown to let out your inner queen. You'll surely rule the world with this eye-catching hairstyle.
Infographic: How Braiding Is Good For Your Hair
The above-mentioned side-braid hairstyles are a sight to behold and instantly take your style quotient up by a few notches. However, they don't just serve a cosmetic purpose. Braiding your hair has some great benefits for your hair health. Check out the infographic below to learn more.
There is something about side-braid hairstyles that make you look super fashionable even if you do not put in much effort. And isn't that what we always want anyway? Not every day do we like to spend a considerable amount of time and energy styling our hair. And this is when side braids come to the rescue. Whether you want to go for the intricate side braid, the loose to tight side braid, or any other option from the above list, you will undoubtedly look fabulous.
The following two tabs change content below.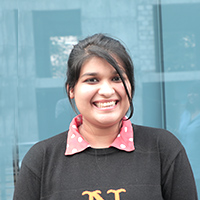 Anjali specializes in hairstyles and hair and skin care and has written over 200 articles in these domains. Her philosophy...
more