Top 10 Side Effects Of Coconut Milk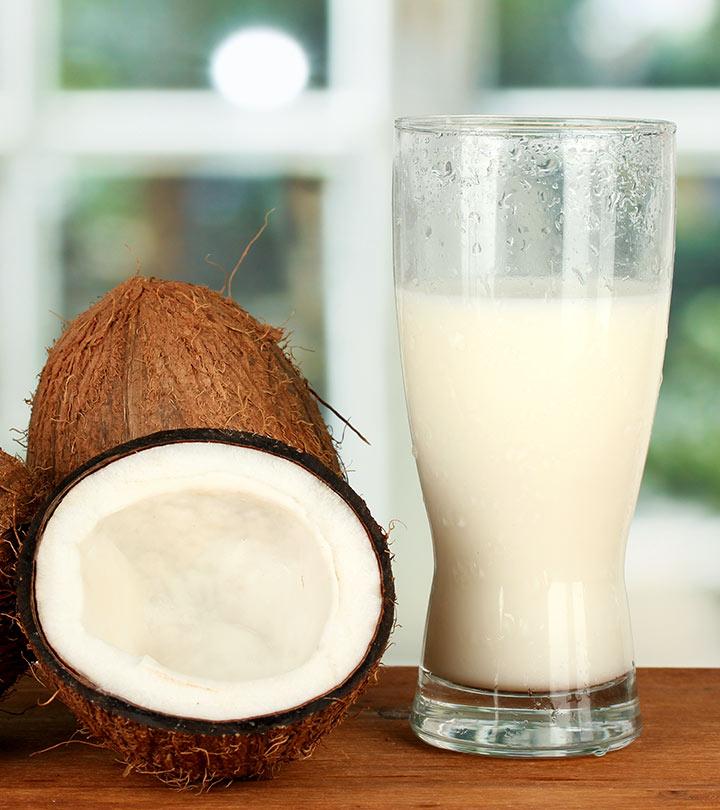 With its rich flavour and creamy consistency, coconut milk is considered to be a healthy substitute for many dairy products. It is a viable option for those on Paleo diet. It has rich nutritional value and typical tropical taste. It is loaded with minerals and vitamins including several anti oxidants and iron compounds.
Coconut milk is obtained by grating and squeezing ripe coconut fruit. Since coconuts are usually grown without synthetic fertilizers, this milk obviously becomes an organic health drink. From being an indispensable part of many tropical cuisines, coconut milk is now making headway into list of super foods. But along with its benefits, coconut milk also comes with some side effects. Find out here to know is coconut milk good or bad.
Coconut Milk Side Effects
Let's have a look at some of the side effects of coconut milk:
1. Abundant Saturated Fat
This is one of the most alarming coconut milk side effects. These fats may induce high cholesterol in your body. One cup of coconut milk passes down around 40 grams of fat on consumption. As such, it increases the level of lipoproteins that are detrimental to health in longer term.
2. Can Cause Allergies
If you are allergic to tree nuts, this drink is certainly not meant for you. Coconut milk is recognized as tree nut. And in some cases, it has been found that people allergic to tree nuts react badly to the fruit content in this milk. This is one of the most dangerous coconut milk effects as this can be life threatening in extreme cases.
[ Read: Home Remedies To Treat Skin Allergies ]
3. Can Cause Weight Gain
With its high saturated fats and caloric content, coconut milk can certainly ruin your weight loss regimen. Its excessive usage in your daily diet may even lead to weight gain.
4. Can Lead To High Cholesterol
Is coconut milk bad for cholesterol? Those at the risk of high cholesterol and cardiovascular diseases should refrain from too much of coconut milk. Even, unsweetened milk has high fatty contents putting you at greater risk of heart problems including stroke. But you need not abandon it. Just limit your intake to smaller servings!
5. May Cause Constipation
Due to high dietary fibres, coconut milk can cause digestive troubles in some people. Normally unsweetened coconut milk carries 14-18% of our daily dietary fibre intake. This sudden increment may cause diarrhoea or gas, if your body is not accustomed to that much fibre. So, avoid increasing its intake instantly!
[ Read: Home Remedies To Cure Constipation ]
6. Loaded With Sugar
Even if you consume unsweetened coconut milk, you are at the risk of absorbing high amount of sugar. While unsweetened coconut has 2.1 gm sugar in 1 ounce serving, it moves higher to 10.4 gm in sweetened coconut. In both the cases, it can make you obese with excessive intake. So, be alert!
7. High In Calories
In one cup of undiluted coconut milk, you can find 550 calories. It is nearly one third of the calories you need per day. So, including coconut milk in daily diet may have negative effect on your health.
8. Threatening Bisphenol – A (BPA)
While coconut milk has no direct connection with this chemical, canned milk certainly has. This compound is usually used in manufacturing the tins and cans in which it is stored. So avoid using canned coconut milk. You should also read the label to buy brands that offer BPA free containers.
9. Contains Guar Gum
Again, this is an issue related to canned coconut milk. As a polysaccharide, guar gum is the endosperm of guar beans. As such, it has been related closely to digestive problems in many people. If you also suffer from any gut issue, remove canned coconut milk from your diet. Rather use homemade or guar gum free coconut milk.
[ Read: Disadvantages Of Coconut Water ]
10. May Cause Fructose Malabsorption
Due to its mono-saccharides and polyols, coconut milk increases the risk of irritable bowel disorders. It has sugar content, which probably leads to this disorder. Resultant to this fact, bacteria growth is propelled in small intestine due to uneven transport of fructose to it.
These are some of the side effects of coconut milk. But in most cases, they surface only with excessive consumption of the same. So limit your intake to acceptable limits and enjoy the benefits of this wonderful drink.
Hope you liked our post on coconut milk side effects. Do you like coconut milk? Have you ever experienced any other coconut milk side effects? Share with us in the comments section.
Recommended Articles:
The following two tabs change content below.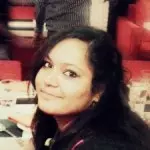 The one with a constant energy that can leave you awed, Tanya can jump around and talk for the whole day. If not found writing away the desired articles, she can easily be spotted glued to the youtube, eyes wide, spazzing over the perfection of her favorite singer. Functioning without music (Bollywood, Hollywood, Spanish, German, Korean, Chinese, Japanese, Thai and what not- Because music is music), and a big cup of tea is an impossibility for her. Ever heard of a totally weird soul that could go frenzy over the smell of a book, especially if it's a Dan Brown or Lee Child? Yep! That would be her.