9 Unexpected Side Effects Of Cumin Seeds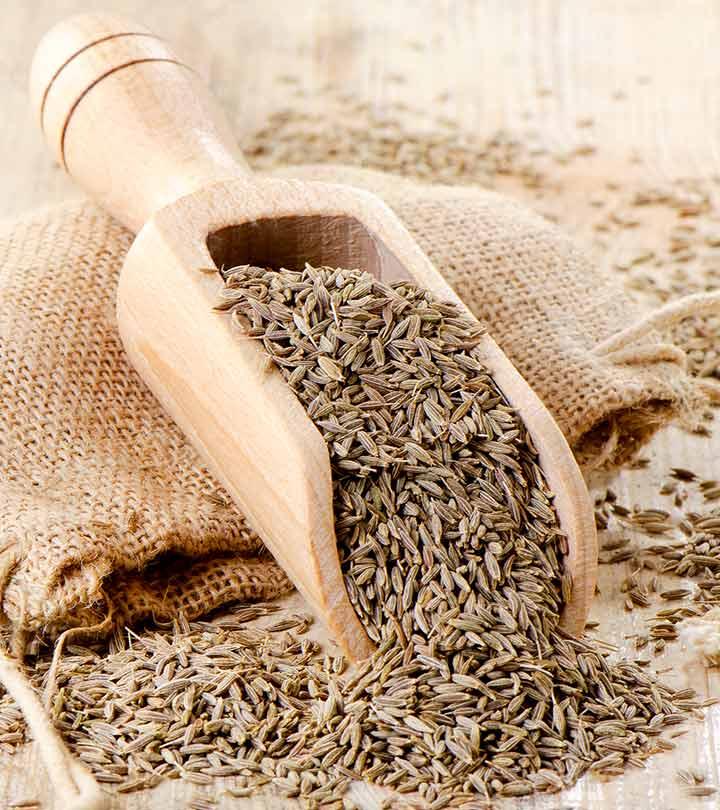 Imagining an Indian kitchen without cumin seeds is next to impossible! Indian recipes of all kinds use cumin for its distinctive flavor.
Cumin seed is a culinary herb that is native to Asia. Cumin seeds are also known as jeera, caraway, kummel, krishnajraka roman cumin, kala jeera, shahi jeera, semences de carvi, haravi and apium carvi. It is in fact a fruit of cumin herb, but it forms seeds once it has dried. Cumin is a valued spice as it has many medical benefits, mainly for digestive conditions like colic, dyspepsia and flatulence. However, consuming cumin seed can have many side effects too, so consult your doctor before you use it for medical purposes.
9 Side Effects Of Cumin Seeds
Like everything else, cumin seeds too come with its set of side effects. Here are a few of them:
1. Heartburn
Cumin seeds are known for their gas relieving properties, but ironically it can also cause one of the most common digestive problems, heartburn! The book "Pocket Guide to Herbal Medicine," says that cumin seeds facilitate the eviction of more gas into your gastrointestinal tract.
2. Belching
The carminative effect of cumin seed may also cause excessive belching. Sometimes belching is referred as a ructus or burping, which involves excess bloating and gas from the intestinal tract and stomach escaping through the mouth. Belching has sometimes a bad odor and characteristic sound. Though not a problem in the real sense of it, belching can definitely lead to embarrassment!
3. Liver Damage
Oil present in cumin seed are highly volatile and can cause liver and kidney damage if one consumes cumin seed in large amount for a long period of time. Cumin oil is used for animals to prevent or alleviate muscle spasms.
4. Abortifacient Effects
Cumin seeds may have an abortifacient effect on pregnant women. This means that consuming large amounts of cumin seeds can lead to a miscarriage or induce premature labor.
5. Narcotic Effects
Cumin seed has narcotic properties. Cumin seeds should be consumed with caution as it can become addictive. Other side effects of cumin seed are mental clouding, drowsiness and nausea.
6. Heavy Menstrual Cycle
Cumin seeds may lead to heavy bleeding during menstruation. If cumin seeds are consumed in large amounts, then you can blame your heavier than usual periods on them!
7. Low Blood Sugar Level
Consuming cumin seeds in large amounts can lower the blood sugar level in the body. This point is important to remember if you are heading for a surgery on the near future. During surgery it is essential to maintain the blood sugar level. So your doctor may advice you to stop eating cumin seeds at least 2 weeks before surgery as your blood sugar level need to be controlled during and after surgery.
8. Not Good For Diabetics
Diabetes patients need to control their blood sugar level. They should have normal blood sugar level to remain healthy. Fluctuating blood sugar levels are a strict no no for most diabetics. As mentioned before, cumin seeds may decrease your blood sugar level quickly and can cause low blood sugar level. So, people with diabetes should avoid consuming cumin seeds and if they must consume them then moderation is the key.
9. Causes Allergy
Consumption of cumin seeds can also cause skin rashes and allergy. So people with skin allergy should consume cumin seeds in low amounts, if they must.
Don't worry! Your jar of cumin seeds is safe! It is only when consumed in excessive amounts that cumin seeds lead to more serious side effects. So continue enjoying your favorite kitchen spice!
How do you use cumin seeds? Have you ever encountered a side effect? Share with us in the comments section below.
The following two tabs change content below.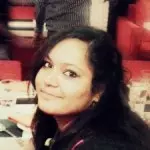 The one with a constant energy that can leave you awed, Tanya can jump around and talk for the whole day. If not found writing away the desired articles, she can easily be spotted glued to the youtube, eyes wide, spazzing over the perfection of her favorite singer. Functioning without music (Bollywood, Hollywood, Spanish, German, Korean, Chinese, Japanese, Thai and what not- Because music is music), and a big cup of tea is an impossibility for her. Ever heard of a totally weird soul that could go frenzy over the smell of a book, especially if it's a Dan Brown or Lee Child? Yep! That would be her.