14 Sure Signs Your Ex Will Eventually Come Back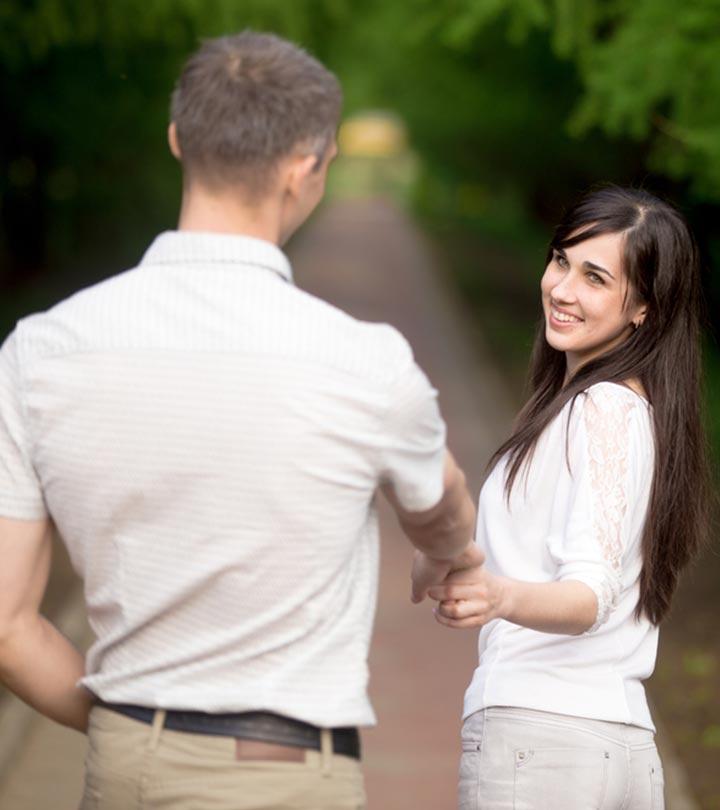 Breakups are tough but aren't inherently bad. Breakups are the universe's way of telling us to get our life in order. Yes, they result in a lot of pain and hurt, but the real culprit is what led to the breakup. And if you truly want to get back with your ex, you have to first fix what led to the breakup. So, start looking out for actual signs that your ex wants to get back with you. Here's how to know your ex will eventually return to you. Read on.
Do Exes Ever Come Back?
Yes, it is common for your ex to return to you. However, keep in mind that it is not always the case. It depends on the reasons for falling apart and the bond you share. People can take a break to reevaluate their relationship, work on the conflicts, resolve their differences, and get back together.
There are many reasons for exes to rekindle their relationship. Look out for these signs to figure out if your former partner wants to come back to you.
14 Good Signs Your Ex Will Eventually Come Back To You
1. They Still Prioritize You
If they continue to give you attention and affection, they have genuine feelings for you. They will be there for you when you need them, and you can always count on them even if you are not together. They will always respect you and not talk negatively about you to others.
2. You Are Still An Major Part Of Their Life
They have not entirely cut you out of their life and blocked your phone number or social media accounts. You follow each other on social media and like and comment on each other's posts. There are photos of you together still on their account/profile. It is a good indication that your ex is open to conversation.
3. You Are Connected Through Social Media
It is common for people to block or unfollow each other after breaking up. However, if you are connected via online platforms, there is still a chance you might get back together. If you both are still in contact with each other through phone calls, Instagram, Snapchat, or Facebook, your ex is still interested to know what is happening in your life.
4. They Are There For You
When you are in trouble, they will drop all things and come to your rescue. They will take care of you and make sure you are doing alright. This means they deeply care for you and want you to be safe and happy. They are always ready to help you out and respond to your calls and texts. If they prioritize you even after a breakup, they consider you an important part of your life.
5. They Want To Spend Time With You
If you notice that your ex keeps suggesting or makes plans to meet you, they are still not over you. They want to hang out with you or spend time with you often because they enjoy your company. They will find excuses and make efforts to stay close to you. There is a chance that they might want to get back to you.
6. You Are The First Person They Share
Does your ex call you the minute they learn of their promotion? Are you the first one to know when they are going through a tough time? When people share intimate and personal information with you, it shows how important you are to them. This indicates that the relationship is not over because you both still share a deep emotional connection.
7. They Try To Make You Happy
If your ex cheers you up when you are sad, takes you out to make you feel better, or makes you laugh when you have a bad day, they care for you and your happiness. Their words and actions show how much they cherish and respect you. They will do everything in their control to make things better for you.
8. They Include You In Their Life Plans
Even after the breakup, you both still have your plans intact and have not given up on the common goals and plans you had together. For instance, going to the same university or traveling the world together. It is a strong sign that you both will end up together. The breakup can be a temporary phase, and when things resolve, your ex might come back to you.
9. They Have Not Taken Their Stuff
One of the most painful things after a breakup is to return the stuff you have of each other. This is an important milestone that indicates you have called it quits and don't want to be in each other's lives. However, if you have still kept each other's stuff , there is a chance you might get back together. Your ex may use that as an excuse to meet and break the ice.
10. They Are Not Dating Anyone
If your ex is not dating anyone after breaking up with you, it is a strong indication that they have not moved on. They are still single and are reevaluating things in their life. If your ex has been single for a while, there is hope that you both can get back together.
11. They Have Not Cut Ties With Your Family And Friends
Is your ex still a part of your life, even after a breakup? They are still in contact with your family or pets and have not cut ties with your friends. It shows they are invested in you and have a strong bond with you and people important to you.
12. They Regret Breaking Up With You
They regret their decision to break up with you. You can learn this from your ex's friends or confidante. People will try to intervene and help you get back on track.
13. They Remember Your Personal Details
Do you still get gifts on your birthday? They remember the important details about the relationship and you – your birthdays, anniversaries, and likes and dislikes. When you go out, they make sure you are comfortable. They will remember to order your favorites and avoid things you are allergic to. These gestures indicate that they remember every personal detail about you, and you are very important to them.
14. You Run Into Each Other Often
It is no coincidence that you keep bumping with your ex often. They miss you and want you to be back in their life. Accidental texting, drunk calls, or meet-cutes at your regular coffee shop are attempts to rekindle the relationship.
Fights and disagreements are part of any relationship, but how we handle or resolve the conflict and deal with each other shows our true character. Like every relationship, a breakup is also unique. The signs mentioned above indicate getting back your ex, especially if the breakup was mutual or sudden. However, be wary of developing expectations as this will only lead to more heartache. Verbal confirmation from your ex is your safest bet.
The following two tabs change content below.