21 Silver Hair Looks That Will Make You Want To Go Gray This Christmas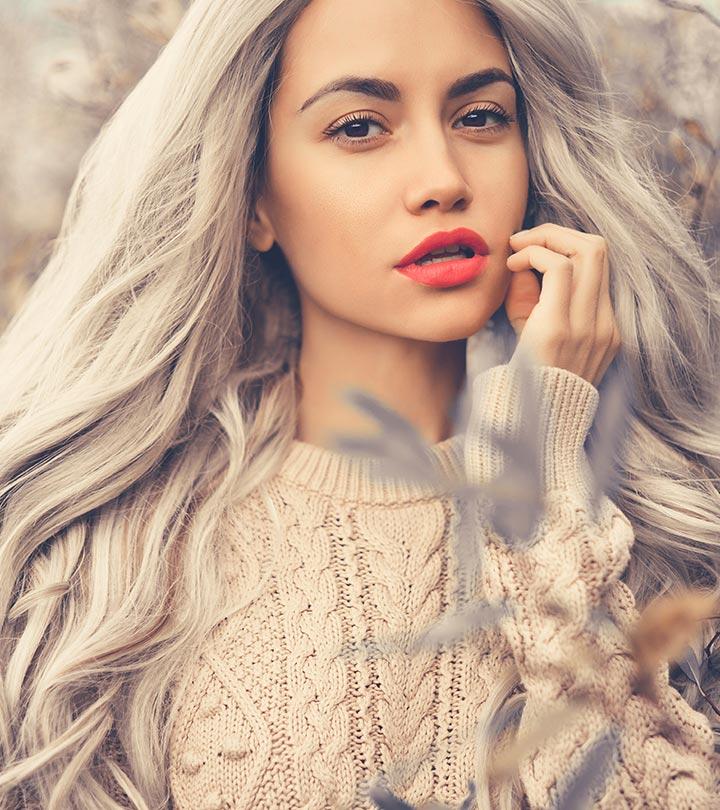 Christmas is almost here and there is so much to be excited about! The food, the presents, the long overdue time with family, and the good old holiday spirit that brings out the best in everyone. But the one thing that has got us extra pumped is holiday hair.
Silver hair has turned into something much larger than a trend. Even though a lot of women have started rocking this color, we just can't seem to get enough of it. That's why we've put together this list of 21 awe-inspiring silver hair looks that will make you want to "go gray" this Christmas.
1. Aqua-Gray Root Melt
While gray by itself is an amazing color, this glorious root melt incorporates some really subtle shades of aqua, bringing the cool tones to life. You don't even have to get touch-ups if you're a natural brunette because the dark roots create a beautiful contrast that wraps this look up perfectly.
2. Silver And Periwinkle
This is an amazing hair color option to consider if you have fine hair. The streaks of silver and periwinkle add dimension and can make fine hair look voluminous. For those who love crazy colors but want to keep it subtle, the periwinkle in this style does just that.
3. Opal
One of the best things about silver and gray shades is how amazing they look in combination with other cool shades. This bob has so much going on for it, from the blue lowlights to the light blue and purple streaks, but all the colors are perfectly pulled together with the silver undertones.
4. Silver Rose
If rose gold had a cooler sister, this color would be her. While the love for cool tones is never-ending, you can spruce things up a bit by throwing in some warm pink tones in your beautiful silver mane.
5. Blue Root Melt
If you are a lover of all things blue, you will also love this amazing root melt. It's just the right amount of crazy color to balance the elegant silver platinum.
6. Silver Amethyst
Like with blue, silver looks so amazing with most purple shades. This style, in particular, is a definite crowd pleaser that looks delicate and beautiful. As an added bonus, dark roots will only complement this style so you can take it easy with the touch-ups.
7. Gray Mermaid
A purple root melt and gray mermaid locks, could anything be more perfect? You don't even really need long hair to get this look, just start leaving hints that hair extensions are what you have your heart set on this Christmas.
8. Blue-Gray Ombre
If you do not want to color all of your hair but are completely taken by the silver hair trend, you can always compromise by settling for this blue-gray ombre. But it wouldn't really be settling anyway seeing how beautiful this look is.
9. Silver Sombre
One of the first things that come to mind when someone mentions Christmas is sweaters and the best thing about silver hair is how well it pairs with them. This sombre (subtle ombre) is perfect for anyone who wants a "natural" look with gray hair.
10. Gray Ombre
Here's another perfect winter look with gray hair that we are completely in love with. The smoky tones look so perfect when paired with dark winter color.
11. Purple Lowlights
A perfect style for women with short and fine hair. The purple lowlights, combined with the blue-silver highlights create just the right amount of dimension to make your hair look stunning and voluminous.
12. Choppy Mermaid Streaks
If you want mermaid hair with a silver base, subtlety is key. This dynamic style incorporates blue and purple highlights with silver-gray lowlights.
13. Silver And Ash Blonde
If you want to go silver while keeping it subtle, dyeing two toned blonde hair will give you the perfect silver and ash-blonde look. This is the ideal hair color choice if you want your hair to fade back to blonde gracefully.
14. Purple Undercolor
Hidden dyed hair is another trend that has become a recent favorite. That, combined with silver hair can create the perfect combination of bold and elegant.
15. Ash Gray
This ash gray has us swooning! Although the style is extremely simple, it does not fail to scream out class. It is also, no doubt, going to look adorable when paired with your winter clothing.
16. Unicorn Hair
Just because you're going gray does not mean you can't go a little crazy with it. Starting off with a silver base, this adorable style works in some really pretty pastels. This works especially well to add dimension for people with fine hair.
17. Lavender Dream
Of all things that are trending, silver hair and long bobs are our favorite. This look rolls everything we love into one amazing hairstyle that is brought to life with added tones of lavender.
18. Fiery Silver
We have never come across a better blend of warm and cool tones in one look. This dip-dye incorporates one of the smoothest transitions we've ever seen. The cool gray tones blend perfectly into a coral orange that reminds us of a beautiful sunset on a winter day.
19. Silver-Blue Balayage
If you believe that beauty lies in subtlety, this is just the look for you. The dark brunette hair transitions smoothly into a beautiful silver-blue balayage, creating the perfect look for the holiday season.
20. Pastel Rainbow
This picture is childhood. The holiday season is the perfect time to get nostalgic, and this hair reminds us of everything we loved as children; candy floss, rainbows, and unicorns. The look starts off with a beautiful silver at the roots and transitions into some beautiful pastels.
21. Moonlight
This hair reminds us of all things fantasy. If you love a look inspired by the High Elves of the Middle Earth, this is just the style for you.
There you have it, all the inspiration you needed to take that leap. We're sure your holiday hair is going to be the prettiest Christmas ornament this year.
What do you have planned for your hair? Let us know in the comments section below.
The following two tabs change content below.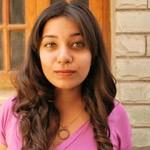 Latest posts by Meenal Rajapet (see all)