Silver Nail Art Tutorial – With Detailed Steps And Pictures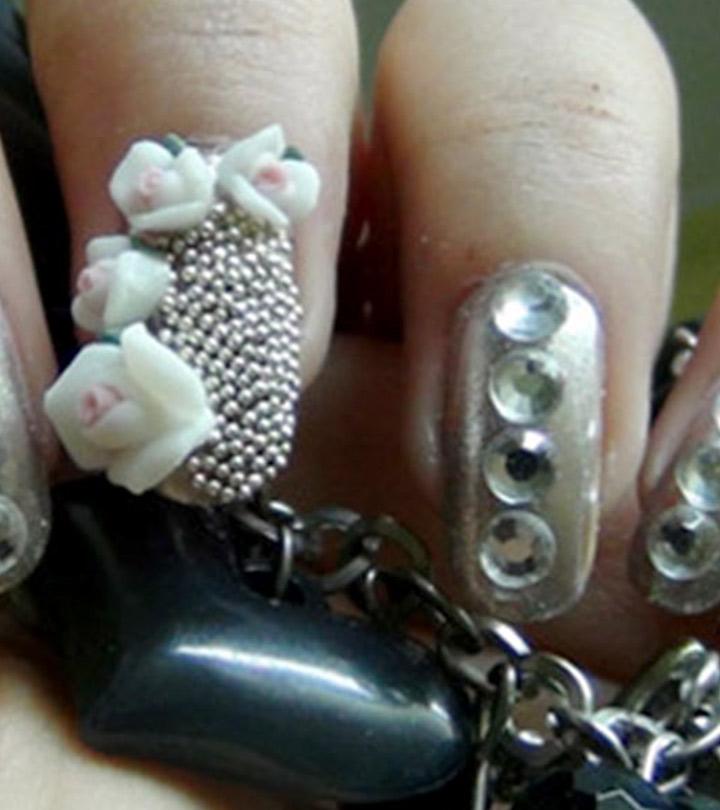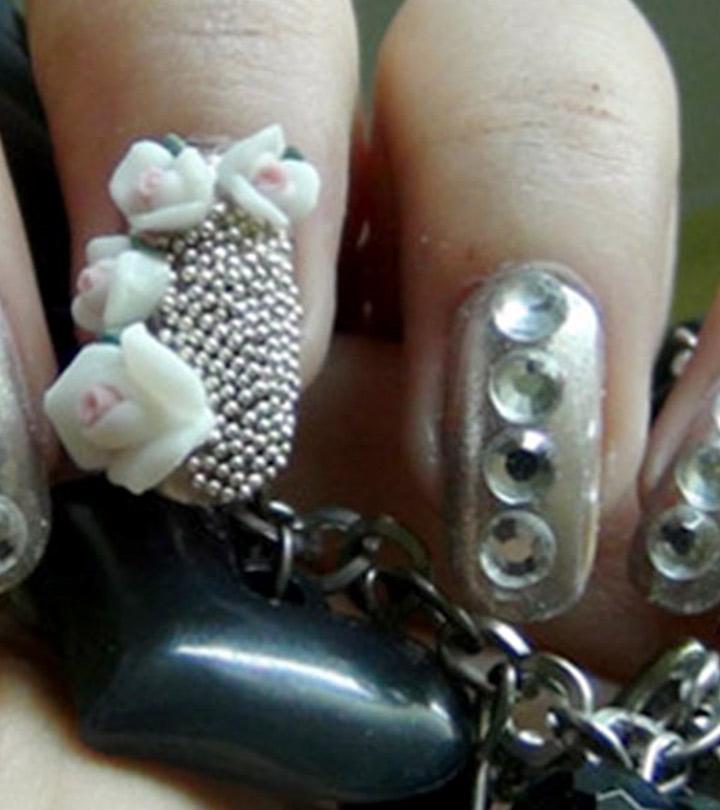 Silver is such a colour that many of us just love to wear it either in jewellery or in sarees and dresses. It is a very royal and classy colour. Even dusky toned beauties can pull off silver very well, because it has a quality to make the skin look more glamorous when worn properly. Sometimes we like to put on some glittering silver dress for a party or a night out. However, we may run short to accompany the dress with a silver nail art. You may feel that options to make a nail art with silver nail polish is limited to just a silver nail polish itself.
Well, we beg to differ from that opinion. We will show you how you can create a beautiful silver nail art using some good techniques and some nail Deco's. Nail Deco's are a fun way of creating beautiful patterns with a little hard work.
Silver Nail Art Design Tutorial
So let's see how to create a silver nail art designs in easy steps:
Things You Will Require:
A base coat (optional)
A silver nail polish (e.g. Silver Sparkles by Revlon Street Wear )
A shimmer pink nail polish
A transparent polish
Nail art glue
Caviar beads in silver
Ceramic roses in white
Rhinestones
A toothpick or orange stick
How To Do Silver Nail Design?
Step 1: Apply Base Coat Onto The Nails
If you are using a base coat then use 2 coats of base coat onto the nails before starting this design. Now after the base coat has dried up, use 2 coats of shimmer pink nail polish. You can also use white nail polish. This is just to make the base more opaque. Let it dry completely before moving on to step 2.
[ Read: Easy Glitter Nail Designs ]
Step 2: Apply Silver Nail Polish
Now apply silver nail polish at least 2 coats on to all of the nails. Make sure it is completely dry. This is important because if they are not dry properly and somehow you make a mistake while setting the rhinestones, then the whole nail polish may rip off from the place you have put the rhinestone on.
Step 3: Fix The Rhinestones
Properly place the rhinestones in a line at the center like we have put. You can either use nail art glue for fixing the rhinestones or you may use transparent polish to set the rhinestones. You can also use sticker rhinestones or bindis for this nail art. We have used 4 rhinestones for each of the thumb, 1st and 3rd finger. For the middle finger, we have not put any stones. For the last finger we have put just 3 rhinestones.
Step 4: Stick Caviar Beads on Middle Finger
Now apply transparent polish or nail art glue to half the nail of the middle finger. Now pour caviar beads over it. They will stick on their own. If there are misplacements, you can align them properly with an orange stick or toothpick.
Step 5: Place Ceramic Flowers on Middle Finger
Put nail art glue on to the left out half of the nail. Place properly the ceramic flowers.
Step 6: Apply Transparent Top Coat
Use a transparent top coat on to all the nails properly. This will fix the rhinestones. Also apply transparent polish at the root of the ceramic flowers. For the portion that has caviar beads, you may leave it as it is. You may also cover it with a top coat for long lasting result. But if your caviar beads are not of exceptional quality then they will bleed when top coat is applied.
Final Look of Silver Nail Art
So finally there you have your very own silver nail art, which you can wear to any party tuned with that silver dress of yours.
Will you try this out? Let us know your views.
Recommended Articles
The following two tabs change content below.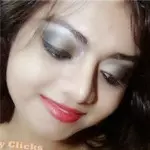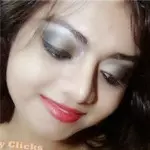 Zinnia
I love makeup,dance,dressing up,singing,writing ,acting (stage drama),eating and nail arts. I live life to the fullest and enjoy every moment as it comes.