The Half-Updo: A Step By Step Tutorial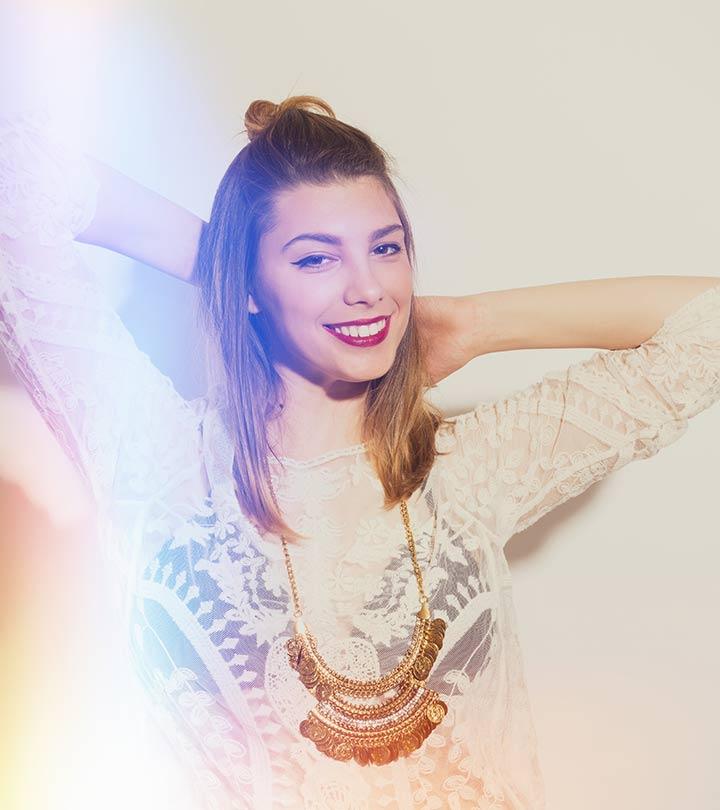 Are you looking for a hairstyle that is stylish, easy to do, and extremely low maintenance? Well, you don't need to look any further than the half-updo.
The half-updo is an incredibly versatile hairstyle. It goes with just about any outfit – be it ethnic or western. It is easy to recreate and instantly amps up your look. If you are having a bad hair day, this hairstyle can be your savior. It offers the perfect balance between managing your hair and amping up your style quotient. Over time, this hairdo has evolved. It can be as basic or as elaborate as you want it to be. It is one of the most popular hairstyles around. In fact, a number of celebrities, including Jessica Alba, Angelina Jolie, and Kim Kardashian, have been seen sporting it on the red carpet. Here is a step-by-step guide that will help you recreate it.
You Will Need
How To Make A Half-Updo
Before you begin styling, it is crucial that you prep your hair. If you have washed your hair, you need to let it dry properly, either on its own or by using a blow dryer. Don't use too much heat as your hair might end up looking frizzy.
When your hair is dry, brush it thoroughly to remove any tangles and make it smoother. If your hair is on the drier side, use a conditioning serum to make your hair look shinier and more moisturized. You can then commence fashioning a half-updo.
Step 1
Start by brushing your hair back. Divide your hair into two parts. Then, gather the front section at your crown, leaving the rest of your hair loose.
Step 2
For this step, you need to twist the part you have sectioned off to the very ends of your strands. Make sure that you twist it tight so that it doesn't come undone.
Step 3
Now, coil the twisted part around itself to make a miniature bun. Keep it in place with the help of bobby pins. Secure the updo by using a spritz of hairspray on it.
You can also spray the bobby pins with hairspray before using them. This will make sure that they don't slip out and ruin your hairstyle.
Final Look
This is the final look. And we assure you, it won't take more than five minutes to style.
Quick Tips
1. You can experiment with different textures. Before beginning, you can curl or straighten your hair, depending on the type of hair you have. Don't forget to use a heat protectant spray before you use any styling tools.
2. If the half-updo is a little too plain for your taste, you can jazz it up with accessories of your choice. There are plenty of options available when it comes to bobby pins. You can try different colors or designs. Headbands are also a great option. Not only will they help keep your bangs off your face (if you have them), but they also make the whole hairstyle look cuter.
3. To make the half-updo more stylish, you can add more volume at the crown. To do that, you need to backcomb the front part after you section it off. Use a bit of hairspray so that the volume holds. Then, smoothen the top part out. Follow the steps mentioned above, and you're done!
No matter what hair you have – curly, straight, or wavy – this is always a great style to sport. So give it a try, and tell us all about it in the comments section below.
The following two tabs change content below.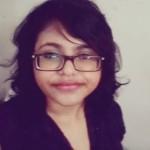 Latest posts by Bhavna Panda (see all)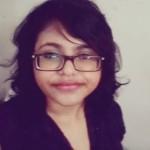 Bhavna Panda
I think, therefore I quote famous lines by famous thinkers.