11 Simple And Safe Ways To Remove Mehendi At Home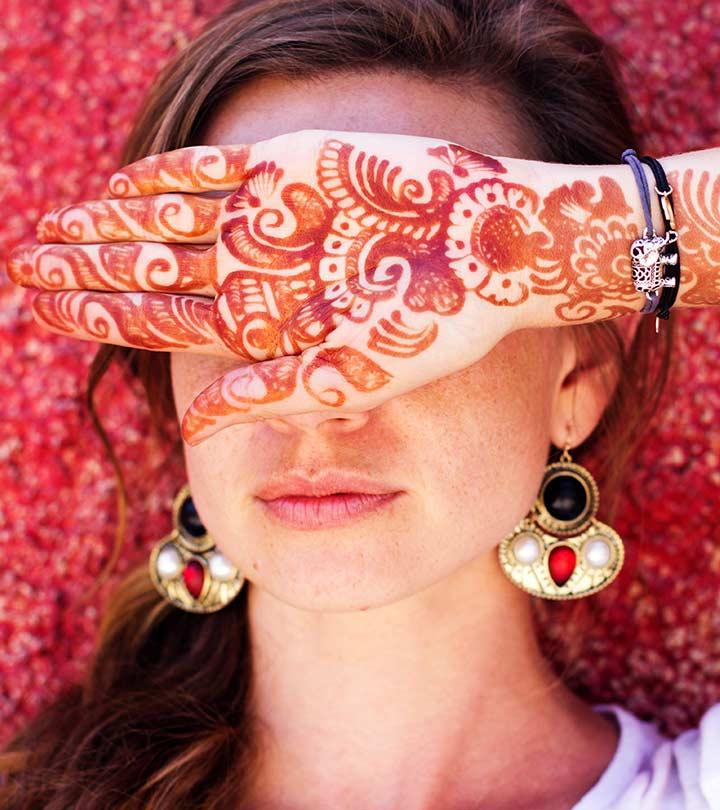 Girls dream big! Among her many dreams, one definitely concerns her wedding – her Mr. Perfect, the extravagant traditions, a host of relatives, grand gastronomic spreads, and the list goes on! Mine was one of those big fat Indian weddings that included all of these! And with traditions, comes the ritual of decorating the hands with Mehendi. Ah! The joys of being a bride! I had beautiful designs of Mehendi intricately applied all over my forearms, till a little over my elbows, and my feet were adorned with henna up to the ankles. The eight-hour ordeal of getting it done seemed absolutely worth it! It looked extremely pretty, and I felt like a princess because of this (and the other pampering rituals).
Everything seemed great, until after I was married, and my new husband and I were venturing out for our first holiday together – our honeymoon. Suddenly it struck me, how would I dress in all of those hand picked beachwear with Mehendi adorning my limbs? And mind you! The color was fantastic when it was done, but six days into the wedding, it had begun to fade and blotch – and it was not the prettiest sight! I knew something had to be done, and my Mehendi problem had to be tackled, so I took to my best friend – "Google". These are some really amazing methods I found, and I tried a few…and they worked! Now, when I look back at the photographs and look for the almost negligent color of henna, I can't help but smile. (Ah! The woes of a bride!) My experience moved me to put together this list for all the brides out there who have Mehendi concerns. I hope these tricks help you as much as they helped me. Read on…
How To Remove Mehendi?
Given here are the 11 easy mehendi removal techniques:
1. Cleansing Regularly With Antibacterial Soap
Washing your hands is one of the best habits you can cultivate, especially if you want your mehendi to fade off soon.
What You Need To Do
Wash your hands with an antibacterial soap from time to time. It is the most convenient (but slow) method of mehendi removal.
How Often You Must Do It
For best results, make sure you wash your hands once every hour, or about 10-12 times a day until your mehendi fades away.
Why It Works
Antibacterial soaps are slightly harsh, and they also exhibit exfoliating properties. This will erode the color and help remove it faster than usual.
Caution
Washing your hands often could make your hands dry since mehendi already makes your skin extremely dry. Make sure you moisturize your hands well if you adopt this method of removal.
2. A Salt Water Soak
Salt is known to reduce pain/impurities and cleanse your body, thoroughly and naturally.
What You Need To Do
Take a bowl full of sea salt and water solution.
Keep your hands soaked in the solution for about 20 minutes, and then pat your hands dry.
How Often You Must Do It
For best results, make sure you soak your hands in salt water once every day, until the color completely fades away.
Why It Works
Salt is a powerful cleanser, and it will make the color diffuse in water, thus gradually fading the stain.
Caution
Long periods of soaking can make your skin shrivel and extremely dry. So don't forget to use an emollient to follow up the soak.
3. Scrub Using A Face Exfoliator
Are you the one who is wondering on how to remove henna from hands quickly? Then exfoliation is the key to remove henna as soon as you possibly can. So it is a good idea to use your face scrub to do it.
What You Need To Do
Gently massage your hands with your favorite exfoliator for about two to three minutes.
How Often You Must Do It
Do it every day until your mehendi fades away.
Why It Works
The beads present in the scrub gently remove the stain molecules, causing the mehendi to fade away.
Caution
It is best to do an allergy test before you use an exfoliator. Be gentle. If you rub too vigorously, you might end up bruising yourself. Remember, you will see the mehendi fade to a large extent, but it will not vanish.
4. Warm Water Rinse
Warm water is another amazing remedy for a host of different problems. Whether it is to heal excruciating pains or to cleanse intensely, warm water does its job well.
What You Need To Do
Dip your hands in warm water soak for about 15-20 minutes.
Rub your hands with a loofah.
This procedure will not remove the mehendi stains instantly, but it will definitely hasten the process.
How Often You Must Do It
For best results, soak your hands in warm water only once a day. You could wash your hands with warm water two to three times a day.
Why It Works
Warm water will loosen the henna particles, making it extremely easy to remove when you scrub your hands.
Caution
Make sure the water isn't too hot, else you will end up burning your hands. Also, be gentle with the loofah. You don't want to hurt yourself. Moisturize your hands thoroughly after you have soaked them to avoid dry skin.
5. A Vigorous Massage With Olive Oil
Olive oil is a miracle oil, and one of its significant benefits is that it helps in the removal of mehendi. The best part is, this one has no side effects.
What You Need To Do
Soak a cotton swab in olive oil and swipe it across your hands. You could add some salt to the oil to further hasten the process.
Allow the oil to penetrate for about 10 minutes.
You may or may not wash your hands after the process. The oil might just get absorbed into your skin.
How Often You Must Do It
For best results, you could repeat this procedure many times in a day.
Why It Works
Olive oil works as an excellent emulsifier for henna stains. It is also the simplest and gentlest method of removing mehendi stains.
6. Bleaching The Color With Lime
Lime or lemon is another cleansing agent that has many uses and benefits. It is also a great ingredient when you want to remove your mehendi.
What You Need To Do
There are two approaches to this technique. You can either squeeze out the lemons and rub the juice directly on your hands, or soak your hands in water and squeeze out the lemon juice in the bowl of water.
How Often You Must Do It
For best results, use this technique once or twice a day.
Why It Works
Lemon and lime are known to be bleaching agents. The juice of either of them will bleach the color effectively.
Caution
Make sure your hands are free of cuts or nicks. Even if you have a small, negligible cut, the lemon juice will make the wound hurt. Also, don't forget to moisturize well once you finish the procedure.
7. Using A Toothpaste Pack
Yes, you use it to brush your teeth, but you will be surprised to know that toothpaste works extremely well as a cleansing agent to clean your jewelry, remove certain stubborn stains, and even to quickly remove the mehendi on your hands.
What You Need To Do
All you need to do is to apply generous amounts of toothpaste wherever the mehendi stains are. Allow it to dry, and then rub your hands to remove the color.
How Often You Must Do It
This method of removal is extremely effective, so you should get the best results the first time you try it. But, in case it doesn't work, you can try it again after giving a day's gap.
Why It Works
Toothpaste has abrasives and detergents that pull out the stains and lighten the mehendi.
Caution
Do a patch test before you use it to check for allergic reactions. Also, toothpaste can be harsh on your skin, so don't forget to moisturize once you finish the procedure.
[ Read: Tried And Tested Tips To Make Mehndi Dark ]
8. A Baking Powder Solution
Baking soda, like the products mentioned above, is extremely versatile and is handy to solve a wide range of problems. And it is exceedingly effective in mehendi removal.
What You Need To Do
Make a thick paste using baking soda and lemon juice, and apply it all over the required areas.
Leave it on for 10 minutes, or until it dries.
Then, use a loofah, and exfoliate in a circular motion.
Rinse it off with warm water.
How Often You Must Do It
You should get great results in one go, but you can repeat this process if necessary.
Why It Works
Baking soda and lime are both bleaching agents and stain removers, so they work in removing the mehendi particles from within.
Caution
Baking soda is very harsh on your skin. Hence, it might be a good idea to use this technique only if all else fails, and only if the removal is absolutely urgent. If you must use baking soda for henna removal, make sure you moisturize your skin thoroughly after.
9. Using A Bleach To Remove The Stains
Bleaching is the most common and effective method of removing mehendi.
What You Need To Do
Take any regular bleach (one that is used for the face and hands), and mix it as per instructions.
Apply it on the mehendi.
Once it dries, rinse your hands with cool water.
How Often You Must Do It
Bleach is also harsh on the skin, so try this procedure only once. You should be able to see great results.
Why It Works
Bleach contains abrasives that remove and nullify any colorant. It works the same way with mehendi and successfully removes the color.
Caution
It is advisable to do a patch test and check for allergic reactions before you use this technique. You should be warned that bleach causes a burning, itchy sensation, even if you are not allergic to it. Avoid sun exposure immediately after you bleach your hands. And don't forget to moisturize.
10. Using A Hydrogen Peroxide Rub
Hydrogen peroxide is a non-toxic, benign solution that is easily available at most drug stores.
What You Need To Do
Soak a cotton swab in hydrogen peroxide and rub it on your hands smoothly.
Allow it to rest for a few minutes, and then wash it off. You will notice instant results.
How Often You Must Do It
You will see instant results, so it is best to use this technique only once.
Why It Works
Hydrogen peroxide also contains bleaching agents that successfully work in removing organic stains.
Caution
This technique does not work for all skin types. So do a patch test first before applying it on your entire hand.
[ Read: Mehendi Designs For Hands To Inspire You ]
11. Eroding The Color With Chlorine
Going for a swim when you are desperate to get that mehendi off your hands might be a good idea – no kidding!
What You Need To Do
Of course, you could go for a swim to use the chlorine water removal technique. If not, just buy some chlorine from your local chemist and soak your hands in its solution for about 20 minutes. You will notice the mehendi lighten, almost magically.
How Often You Must Do It
This method also offers great results, so you might not need to repeat it. But if you have to, do it once every day until your mehendi completely fades away.
Why It Works
Chlorine is an amazing disinfectant and is one of the most advanced halogens of the century. When it comes in contact with the mehendi stains, it causes certain reactions that help fade the color away.
Caution
You must definitely do a patch test and check for allergic reactions before you try this technique. If it works for you, make sure you moisturize your hands well after you use it.
Now that you know how to remove mehendi from hands easily, its time you give these removal options a try. So, the next time when your nagging aunt pesters you to apply mehendi on an occasion, you need not think twice.
Recommended Articles:
The following two tabs change content below.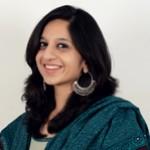 A jack of many trades and a master of some, Shirin is a writer, a fashion designer, and a chef by her own acclaim. She loves food, and though she might want to call herself a great cook, she just falls short of seasoning. She also loves Yoga, and has extensive knowledge about the postures of the asanas. Always muddled up between traditions and modernism, she thinks she would have been a better fit in the vintage era. She loves life and believes in living it up to the fullest.