8 Ayurvedic Herbs And 5 Ayurvedic Hair Masks For Hair Loss
Use potent concoctions of ancient medicinal ingredients to boost your hair growth.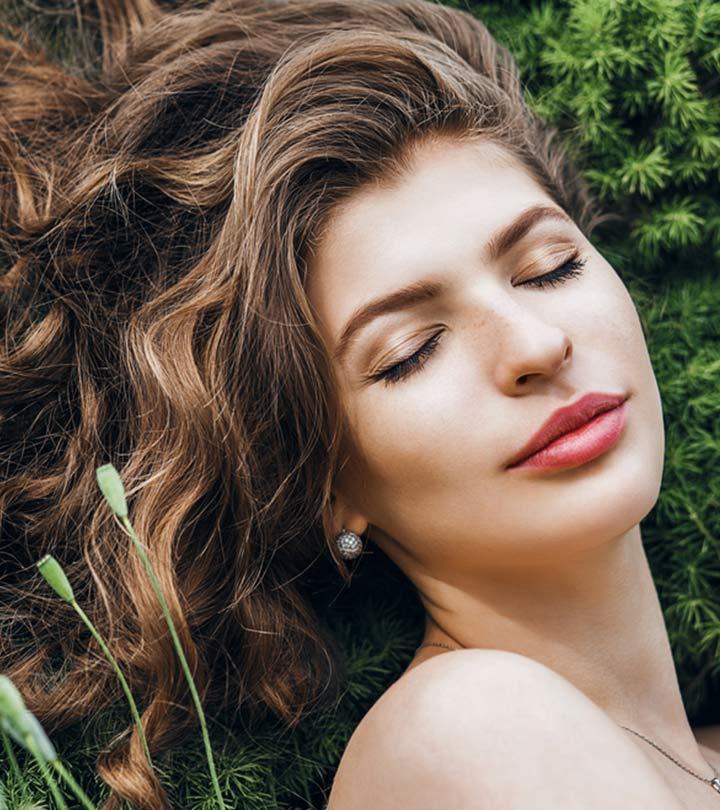 For centuries many people have followed Ayurvedic tips for hair growth and boasted of the outcome. This article delves into how effective Ayurveda is in stimulating hair growth. It is the world's oldest comprehensive treatment method, dating back to the 4th century BCE. Ayurveda (Ayur = life, Veda = knowledge) is a Sanskrit word that signifies "knowledge of life" and "longevity." There are many Ayurvedic herbs and hair masks to prevent hair loss.
Ayurveda, or ancient Indian medicine, aided us in discovering the benefits of natural ingredients. Many cosmetic companies are incorporating the benefits of Ayurveda into their hair and skin care products, in addition to current science.
Depletion, treatment, feeding, pacification, and purification are the five main phases of Ayurveda. During therapy, it concentrates on three components to remove toxins from the body: Nidana (diagnostic measures), Ahar (food that can be used as preventative medication), and Chikitsa (support and self-care).
Ayurveda has numerous advantages in terms of biological healing and aesthetic objectives. Ayurvedic hair masks, for example, are a popular choice among many women who are experiencing hair loss because they are manufactured with natural components and have been used to treat hair loss since ancient times.
But before we get into the hair masks, let's go over the three doshas that Ayurveda has identified. Balanced doshas lead to good health, while imbalanced doshas lead to ailments, according to Ayurveda. Prakriti is the body's inherent dosha balance, while vikriti is dosha imbalance. Hair loss, thinning, broken ends, and dryness are all symptoms of vikriti. Keep reading to learn more!
Hair Type According To Dosha Imbalance
Vata Imbalance
Dry
Rough
Frizzy
Unruly
Hair loss
Hair thinning
Causes Of Vata Imbalance
Stress
Anxiety
Smoking cigarettes
Irregular daily routine
Excessive consumption of alcohol, coffee, and tea
Pitta Imbalance
Loss of hair color
Hair thinning
Causes Of Pitta Imbalance
Excessive consumption of alcohol, coffee, and tea
Stress
Smoking cigarettes
Kapha Imbalance
Thick
Heavy
Oily
Coarse
Lifeless
Causes Of Kapha Imbalance
Lack of physical exercise
Cold climate
Overeating
 Now that you know the characteristics of the various dosha imbalances, let's check out the Ayurvedic ingredients that can help resolve them and promote hair growth.
8 Essential Ayurvedic Ingredients For Hair Growth And Hair Fall Control
1. Bhringraj
Bhringraj means 'the king of herbs.' True to its name, it helps promote hair growth (1). It can be used to prevent premature graying and hair loss (2). This herb is commonly available in powdered form and as an oil. Bhringraj is also an antihypertensive herb. This means that it has a calming effect when applied to the scalp, and it helps people with insomnia sleep better (3).
2. Brahmi
Brahmi helps strengthen hair and promotes hair growth (4). It nourishes the roots and promotes new follicle growth. Regular use of brahmi makes hair thick and lustrous. It is also useful in reducing dandruff. Brahmi hair packs help reduce itching on the scalp. When applied regularly, they reduce split ends. They cover the hair follicles with a protective layer, which, in turn, makes hair shiny and thick.
3. Shikakai
Shikakai translates to 'fruit for hair.' When combined with water, shikakai forms a slight lather and can be used to cleanse hair effectively. The rich antioxidant content of this ingredient makes it perfect for restoring scalp health and treating hair fall. It reduces dandruff and helps prevent head lice (5). Shikakai does not strip your hair of its natural oils. It reduces dandruff and conditions hair to make it luscious and manageable.
StyleCraze Says
Keep in mind that using shikakai on a frequent basis can cause the scalp to become oily as it is said to induce sebum production.
4. Ashwagandha
Ashwagandha (or the Indian winter cherry) is an amazing herb for hair regrowth. It is the most commonly used Ayurvedic medicine for hair fall. The hormone corticosterone causes hair loss and slows down hair growth. Ashwagandha, when applied to the scalp, normalizes cortisol levels and curbs hair loss (6). It also boosts antioxidant activity and improves blood circulation in the scalp. It is an excellent remedy for dandruff, and it stimulates the production of melanin, which is essential for hair growth.
5. Jatamansi
Jatamansi (known as spikenard in English) is a small shrub. It has been used in Ayurvedic remedies since ancient times. Studies have shown that its crude extracts result in positive hair growth. Its rhizome is used in medicines to promote hair growth (7).
6. Amla
Amla (also known as Indian gooseberry) is an edible fruit. It is extensively used in Ayurvedic remedies for hair-related issues. Regular use of amla results in enhanced production of red blood cells. It improves hair growth, reduces dandruff, and prevents premature graying. It is often taken as a tonic to get healthy, thick, and long hair (8).
Did You Know?
Amla oil is often mixed with almond oil in traditional remedies for hair growth.
7. Neem
Neem is native to the Indian subcontinent and renowned for its healing properties. It is popularly used in shampoos and oils to increase hair growth. Studies show that neem is an excellent antibacterial agent that fights fungi like trichophyton (a fungus that infects hair, skin, and nails) and Microsporum (a ringworm that invades hair and skin). It also helps in killing head lice (9), (10).
8. Reetha (Soapnut)
Soapnut (also known as soapberries, washing nuts, wash shells, and soapberry nut husks) is one of the most popular herbs in Ayurveda. In olden days, people used it to shampoo their hair because of the delicate foam it produces (11). It keeps your hair long and healthy and alleviates dandruff and head lice. It has antibacterial and antifungal properties, making it a potent ingredient in anti-dandruff shampoos and hair masks (12).
Taking these herbs into consideration, we have compiled the best Ayurvedic hair masks that will work wonders on your hair.
Best Ayurvedic Hair Mask To Curb Hair Fall
1. Bhringraj And Amla Hair Mask
You Will Need
2 tablespoons bhringraj powder
1 tablespoon amla juice
Processing Time
10 minutes
Method
Blend 1 tablespoon of amla juice with 2 tablespoons of bhringraj powder to get a paste. You can add some water if the paste is too thick.
Apply the paste to your scalp and hair and leave it on for 20 minutes.
Wash it off with plain water or a mild shampoo.
How Often?
Thrice a week.
2. Brahmi And Ashwagandha Hair Pack
You Will Need
1 tablespoon ashwagandha powder
1 tablespoon brahmi powder
Milk
Processing Time
10 minutes
Method
Mix the ashwagandha and brahmi powders with some milk to make a semi-thick paste.
Massage this mixture onto your scalp and leave it on for 30 minutes.
Wash it off with a mild shampoo or just plain lukewarm water.
How Often?
Twice a week.
3. Shikakai And Amla Powder Hair Pack
You Will Need
1 1/2 tablespoons shikakai powder
1 tablespoon amla powder
 Processing Time
10 minutes
Method
Blend both the powders with lukewarm water to make a semi-thick paste
Apply the paste to your hair and scalp.
Let it sit for 30 minutes and wash it off with water.
How Often?
Thrice a week.
4. Neem And Bhrinraj Hair Pack
You Will Need
A handful of neem leaves
Bhringraj leaves
Processing Time
10 minutes
Method
Blend the neem and bhringraj leaves with water to make a thick paste.
Apply the paste all over your scalp.
Leave it on for 2 hours.
Wash it off with plain water
How Often?
Once a week.
5. Amla, Reetha, And Shikakai Hair Pack
You Will Need
2 tablespoons amla juice
1 tablespoon reetha powder
1 tablespoon shikakai powder
2 tablespoons rosewater or plain water
Processing Time
15 minutes
Method
Combine all the ingredients in a cup to create a fine paste.
Apply the paste all over your hair and scalp.
Let it sit for 30 minutes.
Rinse it off with water.
How Often?
Twice a week.
According to Ayurveda, the body has three doshas. When they are imbalanced (vikriti), these doshas can lead to ailments. Hair loss, thinning, dryness, and broken ends are symptoms of an imbalanced dosha. A vata imbalance leads to dryness, frizz, roughness, hair loss, and thinning. A pitta imbalance causes hair color loss, hair loss, and thinning. A kapha imbalance leads to the hair becoming thick, heavy, oily, coarse, and lifeless.
But, you can use the Ayurvedic tips for hair growth and hair fall control mentioned above. These Ayurvedic ingredients have many hair care benefits that can make your hair healthy, smooth, and beautiful.
Frequently Asked Questions
Can triphala regrow hair?
There is not enough scientific evidence to prove that triphala can regrow hair. But it does strengthen the hair strands and promotes hair growth, among other hair care benefits.
Can Ayurveda cure female baldness?
Ayurveda uses herbs, like bhringraj and brahmi, that stimulate hair growth and may even stop balding.
Does shatavari help hair growth?
Stress is one of the main causes of hair loss and damage. Shatavari reduces stress, thus promoting healthy hair growth.
Sources
Articles on StyleCraze are backed by verified information from peer-reviewed and academic research papers, reputed organizations, research institutions, and medical associations to ensure accuracy and relevance. Check out our
editorial policy
for further details.
The following two tabs change content below.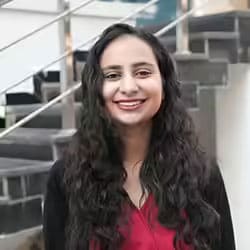 Arshiya Syeda is an editor at StyleCraze. Prior to that, she was a content writer and combined her writing and...
more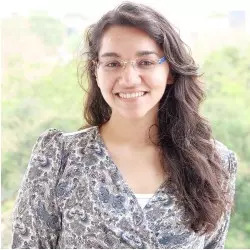 Dr. Zeel Gandhi is an Ayurvedic doctor and an expert at providing holistic solutions for health problems encompassing Internal medicine,...
more