3 Simple Hair Maintenance Tips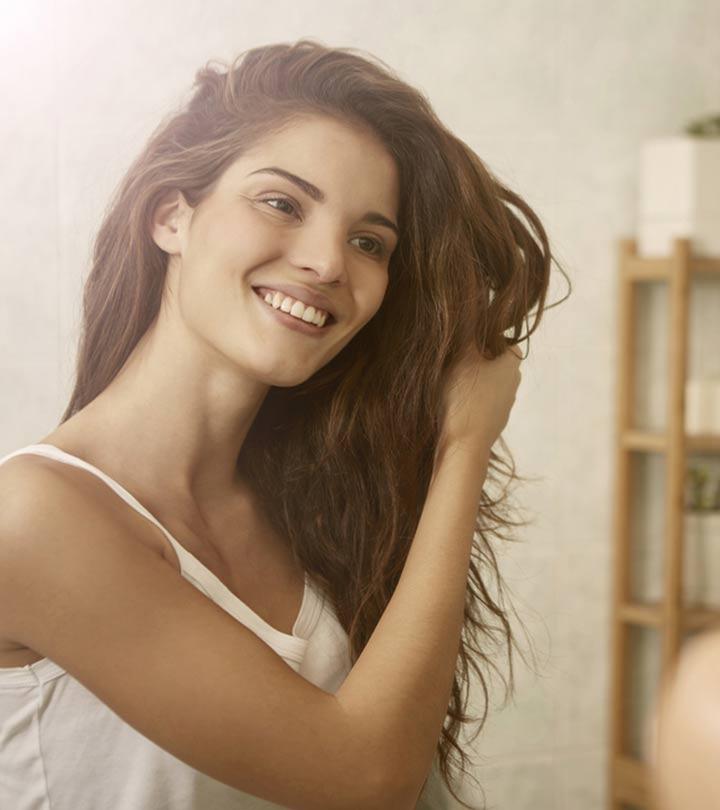 All this time indoors has given us a lot of time for introspection. Many of us have used this time to take better care of ourselves and establish some new healthy routines. Self-care during these tumultuous times has helped us gain a sense of control amid all the chaos and anxiety. Now as things have the semblance of returning to normal, we shall remember to stick to the healthy self-care habits we have incorporated in our beauty regimes. Especially, those related to hair.
1. Protect Your Hair When Styling 
Our hair finally underwent a well-deserved break from frequent styling, while we indulged in other home treatments for healthy hair. As our lives return to normal, we will be wanting to style our hair frequently again. However, we need to keep in mind that styling processes like straightening, coloring, and blow-drying can rob your hair of essential nutrients and oil — leaving it brittle, weak, frizzy, and without luster.
If you wish to style often, use products that will help your hair will regain its natural health. Additionally, paying a little bit extra attention to the health of your hair will boost the process. Healthy habits like indulging in iron or protein-rich food, oiling your hair, and investing in a few nourishing hair products will act as a catalyst in this process of redeeming the strength of your hair. Read on if you want to restore the luxurious locks from your pre-styling days.
2. Invest In Strengthening Your Hair Immunity 
For you to attain the flowing locks you desire, you need to make your hair strong from the inside out. It needs to be nourished from root to tip. Therefore, you need to indulge in powerful hair products like shampoos and conditioners that strengthen your hair's immunity. For instance, Pantene Superfood hair products. The Pro-V blend of Pantene's Superfood range is enriched with antioxidants and lipids. The unique Pantene formula strengthens your hair against potential damage, therefore, protecting your hair from within. It nourishes your hair to withstand future styling damage.
In case you are one of those people who hate oiling your hair during busy weekdays, Pantene has the perfect solution for you — Pantene's Superfood Oil Replacement creates a protective shield against styling damage. Additionally, it provides your hair with the necessary root to tip the nourishment of lipids and antioxidants. The formula is lightweight and therefore doesn't give an oily finish to your hair. You can use it before stepping out, to control the frizz on a particularly bad hair day or even before straightening or blow-drying your hair, to reduce the damage it may cause to your hair.
3. Choose The Right Products For Hair Wash 
Washing your hair with products that are not suited to your hair's needs may lead to dry and damaged hair. So, when you are washing your hair, make sure to invest in a shampoo like Pantene Superfood Shampoo, which helps strengthen your hair's immunity against styling damage. Don't forget to always follow up on your shampoo with a good conditioner. Pantene's Superfood 3 Minute Miracle Conditioner melts into your hair and provides instant nourishment, helping repair your hair from styling damage. This is because this conditioner has the power of a mask, so it does not only smoothen it but also repairs your hair.
The lipids present in the formula of Pantene's Superfood range maintain the hair's moisture and flexibility. Lipids are naturally available in your hair, but many factors may rob your hair off this essential nutrient. That is why you should fortify your hair using a product enriched with superfoods.
Taking care of your hair is a process that demands attention and effort. However, every now and then we come across certain products that make the job easier for us. Pantene's Superfood Collection is one such discovery. Be sure to try it out! You can explore other people's experiences with the range by looking up the hashtag #PanteneSuperFood.
Let us know if you have picked up a self-care hair routine that is not mentioned in the list above but can be beneficial to your fellow readers. Do you plan to stick by it even as the days get busier? Does it include a successful encounter with the Pantene Superfood range? Share all your thoughts with us in the comments below.
Recommended Articles:
The following two tabs change content below.