10 Simple Hairstyles For Short Hair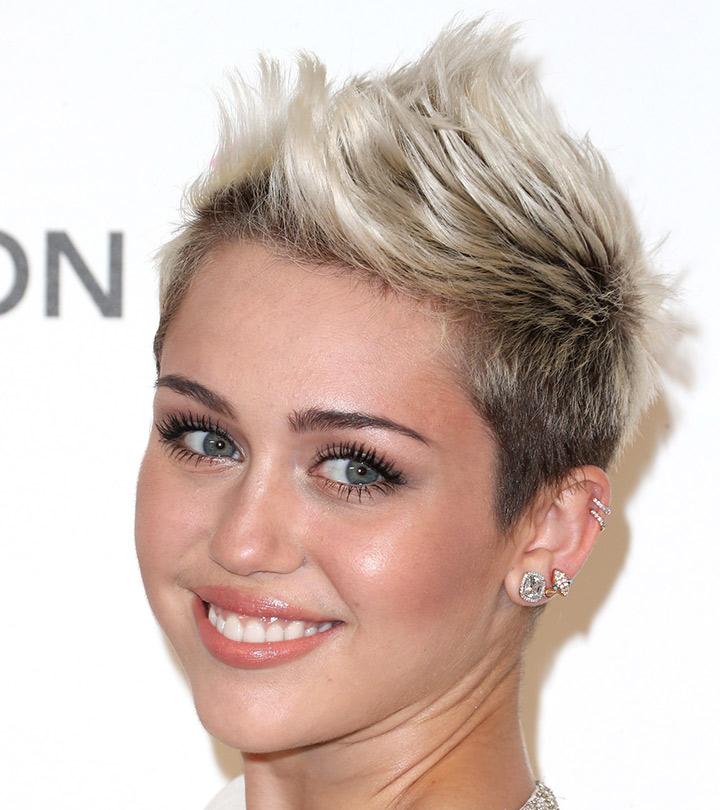 Looking to make a statement that is easy to execute? Well, you're at the right place. We've rounded up ten basic creative hairstyles for short hair that you must try right now (and thank us later). From styling an edgy pixie to braiding a micro fishtail, you could probably get away with recreating these hairstyles without a mirror — it's that simple.
Read on to find out more!
1. Micro Fishtail Braid:
Carey Mulligan inspires us to work micro fishtail braids into a grown-out crop, with this glossy textured and flirty style. Not only had the English actress looked utterly adorable, the hairstyle proved to be a great way to keep the wispy tendrils away from the face. Carey further paired the blond tresses with a simple eye-makeup to stand out nicely.
Enhancing almost any hair type, the hairstyle can be simply braided into multiple fishtail bangs. Make sure you use a good flat iron and hairspray to help the braid hold on one side – super easy!
2. Platinum Mohawk:
Who says a simple hairstyle cannot be edgy and creative? The model at the tuba Ergin mixes it up and rocks a bold platinum mohawk. Bang on! Drawing attention to her sharp features, Mohawk is usually a good choice for you if you're confident and looking for a striking new look.
This is an easy style to recreate with short, thick hair. If you're not keen to side shave your head, you can achieve the look by simply slicking back the side sections of your hair and spiking up the top section with an extra-strong-hold hair gel.
3. Pulled Back Updo:
Short, neat and chic – Jennifer Lawrence is bang on trend with her pulled back bob. She wears her locks finely textured and pulled behind, with her puff taking the centre stage. This short updo is an ideal hairstyle for people with thin and straight hair.
To recreate this super-easy hairstyle, begin by applying volumizing mousse with your fingers. Next, tease the front section of your hair at the crown into puffy waves. Once you are done with styling, mist some extra strength hair spray to keep the 'do perky and stylish.
4. Curly Pixie:
Actress Paz Vega shows how to combine our two favourite looks – curls and pixie cut. With plenty of texture through the tips, the young but sophisticated hairstyle makes the actress look smoking hot. Another reason for us to try the look at home!
Sporting chic and dynamic waves at the top of her head, Paz pinned her glossy hair back at the sides for a polished finish. For Paz's messy-yet-gamine hairstyle, work the styling mousse into your chops with your fingertips, giving them a bit of volume and natural texture. Spritz some hairspray to hold them in place all night long.
5. Bouffant With Headband:
Charlize went for all-out extremes with this chic hairdo, including extra puffy bouffant. The height of the slicked-back bun helped accentuate her striking eyes and cheekbones. This simple short updo is gorgeous and feminine and it's super-easy to style at home.
This short up'do is all about sexy volume, so work on the look by preparing your hair with a volumizing mousse. Then, blow-dry it with a round brush, and set the hair by misting a strong hairspray. Pair your striking bouffant with a simple black headband and pink lips, ala Charlize. A perfect look for festival season.
6. Short Edgy Bob:
If you want to soften your hip haircut, make it like like singer and actress Demi Lovato and leave a side-swept section longer to frame your face. Suitable for all kinds of hair, the simple hairstyle requires plenty of gloss and texture.
For Demi's look, ask your hairstylist to give you an edgy haircut with subtle layers to your bob, and to feather the ends of your hair for delicate, shaggy tips. If you don't have naturally thick hair, give volume to your locks with a volumizing gel, and blow dry your hair with a round brush and spritz a good texturizing spray – simply divine.
7. Short Ponytail:
Do you feel that the ponytail isn't for people with a short haircut? We say it's not true! And Liv Tyler proves us right. We simply love how the actress wore her short hair into a bold, slicked-back ponytail. The Armageddon star oozes sex appeal and poise with this hairstyle, baring her face with subtle makeup.
To recreate this look, smooth some anti-frizz gel over your hair on top of your head, before combing it back into a polished and chic ponytail. Evenly comb the styling gel throughout your hair before pulling it into a simple ponytail. Finish off the look by securing uneven short locks that may not fit into the hair band.
8. Spiked Hairdo:
Want to take the short, blonde hairdo to an all new level? Take inspiration from singer Miley Cyrus and spike it! The simple hairstyle for women with a pixie haircut is extremely playful and flirty. Impressed, aren't we? Well, not yet. An ultimate stunner when it comes to trends and attitude, Miley further adds a touch of glam with dip dyeing her hair to platinum blonde. Now that's impressive!
To recreate the daring look, first ensure you consult a good stylist for the perfect pixie cut and then go for the drastic colour. Once done, you can easily spike your hair with the help of a good styling mousse. We recommend Schwarzkopf Osis's Volume Extreme Hold Mousse.
9. Side-Swept Layered Updo:
There is a couple of things we love about this look. We'll start off with the pixie haircut. Totally edgy and hip, the hairdo accentuates Betty Who's facial features perfectly. Then there are tons of piece-y layers and waves that further draw attention to her refined makeup and bright lips. Surely a look you'll want to consider wearing this season!
If you want to duplicate this edgy cut, use a styling mousse to add tons of layers to your side-swept bangs. Once done, wave the hair up – unless you're one of those incredibly lucky ladies born with gorgeous waves!
10. Polished Pixie:
How amazing does Shailene Woodley look here? We mean her sleek hair is boyish and effortlessly chic at the same time. The actress has combed her wet-style hair to one side, making it look elegant and also showing off its texture and length.
Needless to say, I love how she's matched her look with that flawless makeup and dress, making her look gamine, sophisticated, and like an absolute angel.
So there you have it – our ten simple hairstyles for short hair! Which is your favorite of the lot? Tell us. There is a comment box below!
The following two tabs change content below.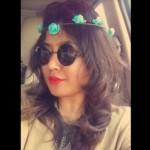 Latest posts by Anisha Pradhan (see all)