4 Amazing Hairstyles For Kids With Short Hair
Braids, ponytails, and buns galore – make your princess look adorable with some simple tutorials!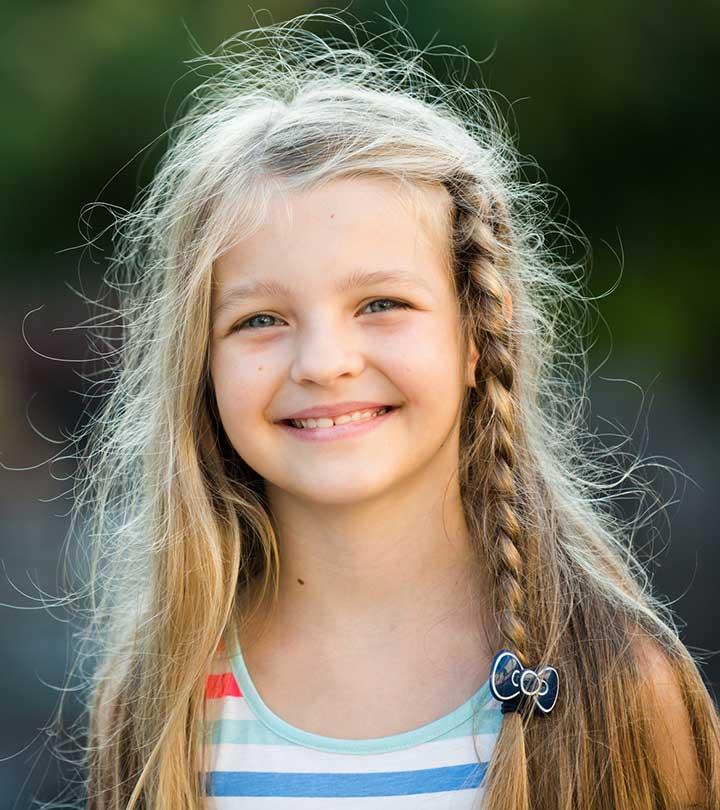 If you love your little nieces, sisters or your kid enough to go to any length for them, you will love experimenting with these hairstyles for kids with short hair.
There are so many cute braids, accessories, waves, and styles that you can try to make your favorite angel look stunning. Fun pictures guaranteed to flaunt your cool hairstyles creation! Scroll down.
1. Bunched Up Knot:
Adorable isn't it? The adorable bangs and the knot on the little girl's hair are absolutely cute!
The idea here is to keep the front bangs short and let the hair part at the side.
The other side should have bangs that are longer and reach till the chin.
Part the front part of the hair.
Let the remaining hair go at the back.
Hold all of it up in your hands and bunch up at the top towards one side.
Now knot this up and secure with a hair elastic. And voila, it's done!
2. Princess Braid:
A befitting look for any little princess. I absolutely adore the way the hair is braided up and then merges into the entire look.
First comb out the little one's hair completely to remove any knots and tangles
Works best if there is a front bang – not too long, till about the middle of the forehead will do
Using a fine comb, part hair in various sections, keeping enough width to be able to braid each section
You can either braid each section into regular or French braids, or even do a twist braid
As you finish braiding each section, secure it at the top back of the head with an elastic
Once all the sections are done, bunch them up together at the top and tie in a short ponytail
If hair is longer, tie it into a bun.
Add a cute ribbon bow to highlight
3. Twisted Ponytails:
This is preferably one of the easiest short hairstyles for kids that won't take too long and can be really decked up with cute hair accessories, even ribbons!
For this look, the little one's hair needs to be nicely combed out till its soft and tangle-free
Part hair on the side
If your girl has front bangs, you can leave them free as it will be difficult to pin it in
Using a fine-toothed comb, divide hair in multiple sections
Start with the one at the front
Take the section and begin twisting it inwards
You should ideally let the twisted part come over till it is aligned to the eyes
Now take a hair elastic and tie it up
Repeat this with all the other parts
Do this for hair till the crown area and leave the ones that fall behind at the back of the head
Use cute accessories and tiny clips to highlight the hair
4. Criss Cross Pigtails:
This is one super interesting and different hairstyle that would go well with short as well as medium length hair.
Once the hair is combed out to remove all tangles, part at the middle
From the side front, take a strand of hair and tie in a tight ponytail
Now bring this back in a criss cross fashion towards the middle back of the head and tie with an elastic again tightly
Repeat the same for the other side in the front
Taking the loose end of the ponytail, bring it in slant pattern towards the back of the head at the nape and tie tightly with an elastic
Repeat with the other pony
Spending time with your daughter, sister, or niece and styling their hair is a great bonding experience. With every new hairstyle you try, the happier the kid gets! And with so many hairstyles to try, every hair styling session is different and new. But, these hairstyles for kids with short hair are easy to achieve and look very stylish. From adding simple braids to the sides to an elegant top bun, these hairstyles give you the start you need to make hairstyling fun for your kid. So, scroll up and pick out a hairstyle to try and get to bonding with your child!
Frequently Asked Questions
What is the most popular hairstyle for kids?
Braids, ponytails, crew cuts, and bobs are some of the most popular hairstyles for kids.
Is short hair popular now?
Yes. From shags, wolf cuts, and pixie to bobs, short hair is in vogue right now.
Why is short hair better?
Short hair is low maintenance and comfortable for all weather conditions, making them a preferred choice for most.
Recommended Articles:
The following two tabs change content below.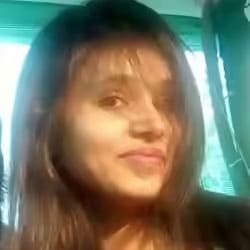 Jyotsana Rao is an engineering graduate from NIT, Nagpur, who discovered her love for writing during her undergraduate days. She...
more