12 Simple Homemade Toners For Oily Skin Exfoliating, cleansing, toning, and moisturizing – these are the four pillars upon which good skin care rests. All of us know what cleansing is. Although basic, it is the most vital part of skin care. However, what most people don't realize is that cleansing and toning go hand-in-hand.
While cleansing clears your face to a certain extent, it is not enough to get rid of all the impurities that your face collects throughout the day. Using a toner helps remove any leftover buildup of dirt that your cleanser could not get to. It is a necessity for people with oily skin because it helps shrink the pores, restores the pH balance of your skin, adds a layer of protection, and creates the perfect base upon which the moisturizer can be applied. The best part is that toners are extremely simple to make.
With a few ingredients from your kitchen, you'll be set on your way to better skin.
Here's a list of 12 DIY toners for oily skin.
Homemade Toners For Oily Skin – The Best 12
1. Apple Cider Vinegar
Mix 1 tablespoon of apple cider vinegar in 1 cup of water.
Immerse a cotton pad in the solution and then wipe your face with it.
2. Mint Leaves
Boil 6 cups of water.
Add a couple of mint leaves to the water while it is still hot.
Allow the solution to cool.
Saturate a cotton pad with the solution and wipe your face with it.
3. Lemon Juice With Peppermint Tea
Take 1 tablespoon of lemon juice, a peppermint tea bag, and 1 cup of hot water.
Immerse the tea bag in the hot water and let it sit for a few minutes.
Remove the tea bag from the water and add the lemon juice.
Mix well and allow the solution to cool.
Use a cotton pad to wipe your face with the solution.
4. Aloe Vera
Slice an aloe vera leaf and scoop out the gel.
Dilute 2 tablespoons of the gel with 1 cup of cool water.
Apply the solution onto your face using a cotton pad.
This solution also soothes sunburns and rashes.
5. Cucumber
Take 2/3rds of a fresh cucumber and chop it up into small pieces.
Pour a cup of water into a pan and add the chopped cucumber.
Heat the pan for about 8 minutes until the water starts to boil.
Blend the cucumber and water.
Let it cool and then filter the juice out using a sieve.
Apply this toner onto your face using a cotton pad.
6. Camphor With Rose Water
Mix a pinch of camphor in a bottle of rose water.
Apply this solution onto your face after every wash.
7. Ice Cold Water
Use a cotton pad to dab some ice-cold water onto your face after you wash it.
Optionally, you could simply rub an ice cube on your face.
8. Raw Mango Seed
Take the seeds from a couple of raw mangoes.
Place them in a pot with 3-4 cups of water and boil for 30 minutes.
Let the liquid cool and then strain it.
Use this to tone your face after every wash.
9. Chamomile
Boil a chamomile tea bag in a cup of water for 5 minutes.
Let it cool and store the tea in a bottle.
Apply this onto your face with a cotton pad after every wash.
10. Lemon Juice
Dilute 1 tablespoon of lemon with 1 cup of water.
Apply the solution to your face using a cotton pad.
Optionally, you can rub a lemon peel on your face and wipe off any residue with a wet cotton pad.
This helps to remove tan and controls oiliness.
11. White Vinegar And Rose Water
Add a tablespoon of white vinegar to a bottle of rose water.
Use this to tone your face after every wash.
12. Green Tea
Brew a cup of green tea and let it cool
Use the tea as a toner after every wash
Toners are a must for oily skin, and these homemade toners work extremely well to keep your skin healthy and grease-free. They also prevent acne and create the perfect base for the moisturizer. How do you tone your skin? Let us know in the comments section below.
Don't forget to share your experience with us.
Recommended Articles
The following two tabs change content below.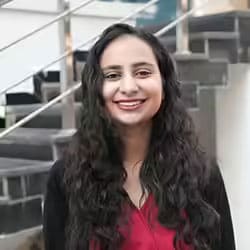 Arshiya Syeda is an editor and certified counselor. Ever the lover of the written word, she served on the editorial boards of her school and college newsletters. Writing articles on hairstyles, hair care, and nutrition helped her combine her love for reading, writing, and research. As an editor, she helps her team members deliver polished and meticulously researched content. Arshiya is fluent in English, Urdu, and Hindi and aims to become a multilinguist by learning German and teaching herself American Sign Language (ASL).