How To Make Lemon Tea At Home For Weight Loss – Recipes And Benefits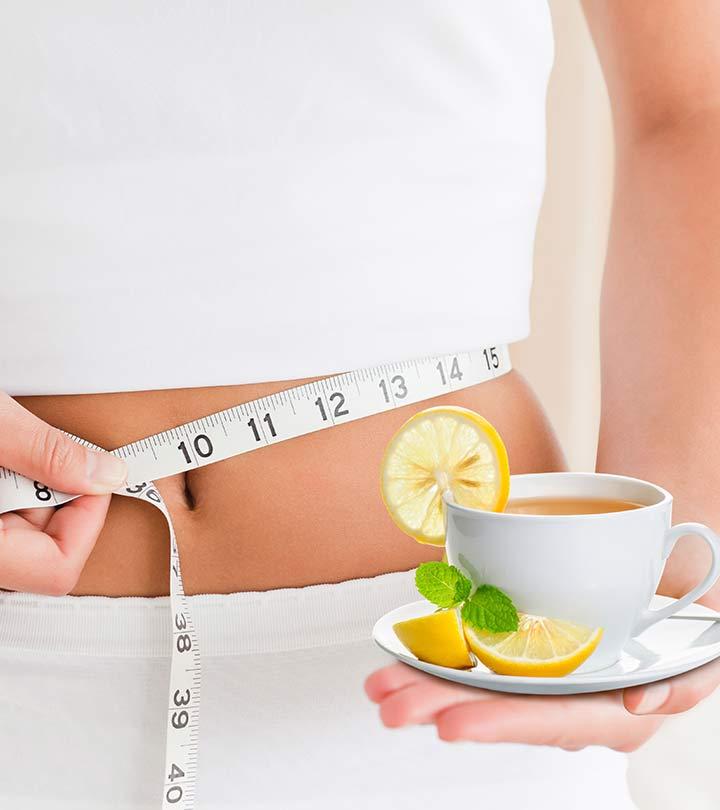 Lemon is a versatile fruit that kickstarts your weight loss and boosts metabolism. It is low in calories and rich in vitamin C (1). You can mix some lemon juice in lukewarm water to make a rejuvenating detox drink or sip on lemon tea (along with incorporating some changes in your lifestyle) to shed some extra pounds.
Lemon tea has many other health benefits besides weight loss. So, how do you prepare lemon tea?
This post lists out some wonderful recipes for lemon tea for weight loss. Would you like to know what they are? Read on!
Lemon Tea Recipes For Weight Loss
1. Regular Lemon Tea
Ingredients:
½ tablespoon sugar
1 tablespoon tea (powdered)
1 tablespoon lemon juice
2 cups water
Directions:
Add the water to a pan and boil it.
Now, add the tea powder and let the water simmer for a minute.
Take the pan off the heat and add the lemon juice and sugar.
Mix well until the sugar and lemon juice dissolve completely.
Strain the tea into a cup.
Serve hot.
2. Honey Lemon Tea
Ingredients:
½ teaspoon sugar (if needed)
1 teaspoon lemon juice (freshly squeezed)
1 teaspoon honey
1 cup water
Directions:
Pout the water into a microwave-safe mug.
Now, add the honey.
Microwave the mug for about 2 minutes.
Take the mug out of the microwave and stir in the lemon juice.
Serve hot.
3. Honey Lemon Ginger Tea
Ingredients:
½ teaspoon honey
2 cups water
1 teaspoon lemon juice
1 teaspoon chopped ginger
1 teaspoon tea leaves
Directions:
Heat the water in a pan.
Before the water starts bubbling, add the chopped ginger.
As it boils, add the lemon juice and honey.
Strain the tea into a cup.
Serve hot.
4. Lemon Iced Tea
Ingredients:
1½ cups water
1 teaspoon black tea powder or tea leaves
2 teaspoons lemon juice (the quantity can be adjusted as per your taste)
Ice cubes
Lemon slices for garnish (optional)
Directions:
Boil the water in a pan.
Once it starts boiling, switch off the flame and add the tea powder/leaves.
Let the tea steep for 2-3 minutes. For a stronger flavor, steep it for 4-5 minutes.
Strain the tea, add lemon juice, and stir well.
Add 2-3 ice cubes just before you drink it. You may also refrigerate it for 30 minutes.
Here's how you lose weight when you drink lemon tea.
How To Lose Weight Using Lemon Tea
You can make hot or cold lemon tea easily at home to kickstart your weight loss. You can choose to make a steaming mug on a cold day or fill it with ice and enjoy lemon iced tea on a hot day.
Drink 1-2 cups of lemon tea per day without sugar. Adding sugar to lemon tea increases its calorie content and is, thus, not advisable for weight loss.
Here are some changes you can make in your lifestyle – along with adding lemon tea to your diet – to boost your weight loss.
Lifestyle Management To Lose Weight
Lemon tea alone cannot help you lose weight. You need to take a holistic and balanced approach to lose weight effectively.
Following a balanced diet and a good exercise regimen every day can provide you with the much-needed boost towards weight loss.
Exercise is important to burn the extra calories and keep your body healthy and fit. So, aim to work out for at least 20-25 minutes every day.
Choose activities that you enjoy performing. This will ensure that working out does not get mundane, and you remain motivated to achieve your goal.
Sleep well and practice deep breathing exercises to reduce your stress levels.
Lemon tea reduces the chances of unwanted weight gain by helping you lose weight sustainably, as you are not taking in any liquid calories.
Conclusion
Drinking lemon tea before a meal or in between meals helps maintain your hydration levels and boost metabolism. When combined with other lifestyle changes, it helps you lose weight and get in shape. Kickstart your weight loss journey after consulting a nutritionist.
Frequently Asked Questions
Can we drink lemon tea daily?
Yes, you can drink lemon tea every day, but limit it to 2 cups per day as the tannins in it may interfere with essential nutrient absorption. Do not drink lemon tea along with meals; drink it only between or before meals.
Is green tea or lemon tea better for weight loss?
Green tea is better than lemon tea for weight loss as it is non-fermented and has more antioxidants.
Is it good to drink lemon tea at night?
It is not advisable to drink any tea at bedtime as it may interfere with your sleep cycle. Drink tea at least 5 hours before going to sleep.
6 sources
Articles on StyleCraze are backed by verified information from peer-reviewed and academic research papers, reputed organizations, research institutions, and medical associations to ensure accuracy and relevance. Check out our
editorial policy
for further details.
Recommended Articles:
The following two tabs change content below.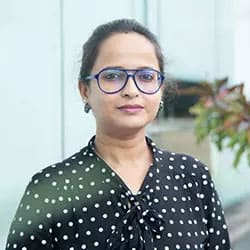 Priyanka is a nutritionist and a Certified Diabetes Educator. She has over 8 years of experience in nutrition and dietetics with a strong research background. She is passionate about science and how it can be applied to one's daily lifestyle. According to her, food is the best medicine, and proper nutrition is key to achieving good health. She has also written a book on PCOS and its management for doctors and patients. When she is not working, she loves spending quality time with family and friends. She loves creating innovative, healthy recipes and endorses healthier alternatives to junk foods to promote good health.