5 Simple Steps To Design Your Own Tattoo
If designing is your passion and you are looking for a unique way to hone those skills, try tattoo designing. This form of art encourages your creativity and helps you sketch masterpieces. Here is the way to unlock your creative potential.
You don't have to ask someone else to sketch your designs when you can design your own tattoo. It is very easy to design one. The advantage of designing your own tattoo is that it turns up exactly the way you imagined – with every minute detail in place. With your own tattoo designs, you will never run out of options to choose from. Check out these points – which you have to consider while designing your own tattoo.
Let Me Tell You How You Can Design A Tattoo:
1. Research and Think:
Foremost on the list is to research and confirm what you want to get inked on your body. Best way to get inspired is by sorting out your loved treasures like your favorite books, quotes or one-liners, the games you love playing, and if you are a movie buff, your favorite dialogues (mine is from the film Gone with the wind, "Frankly, my dear, I don't give a damn").
Further, you can add to the list by including cultural influences, spiritual scriptures, particular dates, special symbols or signs that represents a part of your life or nature. Make a list of all your favorite and most loved things. This list can also include your favorite songs. Now cross-check the list once again and mark the important things.
2. Look For A Design:
Now that you have a list of things you love in place, the next step is to look for a perfect design representing these things. For example, if you have a 'heart' in your list, then search for a unique, perfect heart design/shape. It is not necessary that your design should be tattoo-specific. You can turn any picture into a good tattoo design with a little effort. You can refer to magazines, billboards, web, etc. for ideas. Take your time, but you should be able to visualize your tattoo design in your mind before moving onto the next step.
3. Tattoo Design Software or Website:
There are various websites and software that are especially made to sketch tattoo designs. These sites work just like photo editor sites. You do not have to be a geek in order to work on these websites or programs. These programs will help to transform that normal and non-artistic design of yours into a unique and creative tattoo design. With a little effort, you will be able to select your own unique design out of the list of common designs.
4. Tattoo Test Run:
Now that you are done with designing your tattoo, the next thing to carry out a test run. Get a temporary tattoo inkjet paper and take a print out of the final design. With this paper, you will get the temporary tattoo design in the form of a printout. This temporary tattoo will be similar to the ones you get from the gumball machines. Imprint this tattoo on a body part and let it be there for a few days. If you are satisfied, move on to the next step. If not, start the process all over again.
5. Get It Inked:
Now that you have decided and finalized the design, visit a nearby tattoo parlor or your favorite tattoo artist. Get that unique design inked on your favorite body part. Don't forget to carry the finalized design with you when you visit the tattoo artist.
Hope these ideas for designing your own tattoo will be useful. Consider these ideas and create your own unique designs. Don't forget to share your thoughts on how you liked this article!

The following two tabs change content below.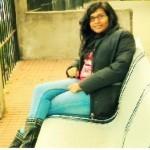 Latest posts by Anamika M (see all)