2 Simple Tricks To Remove Pesticides From Fruits And Vegetables!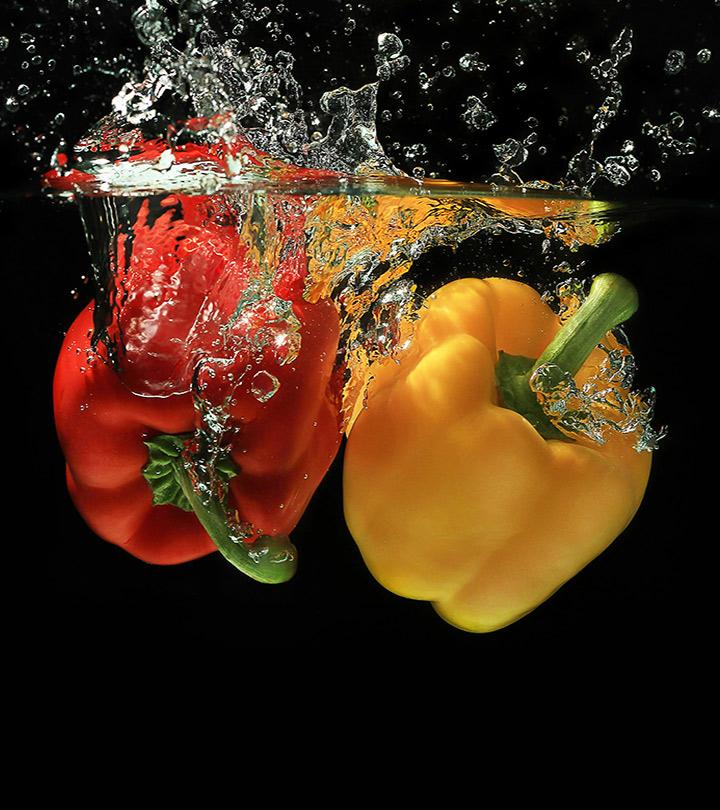 Fruits and vegetables are the catalysts to maintain and improve our health. Most of them are rich in nutrients like minerals and vitamins that help us fight against various health diseases and heart-related disorders. But with the advancement in organic farming, the usage of chemicals in the form of weed killers and pesticides has increased. These chemicals help to get a better yield in a shorter span of time.
Over dependence on these chemicals has taken a toll on the quality of produce and subsequently, people's health. As per CSE (Center for Science and Environment), "high levels of chemicals and pesticides can be toxic enough to cause cancer and damage nervous and reproductive systems. It can also disrupt the immunity system of our body."
The EWG (Environmental Working Group) is trying to make people aware about the level of exposure to chemicals in the farm fresh produce. To make this mission more impactful, EWG prepared a shopper's guide of the least and most contaminated vegetables and fruits and then classified them as "Clean Fifteen" and "Dirty Dozen" list respectively. Here's the shopper's guide:
Dirty Dozen:
Apples
Cherry
Celery
Cucumber
Tomatoes
Spinach
Strawberry
Hot pepper
Peach
Potato
Sweet bell pepper
Nectarines (imported)
Clean Fifteen:
Avocado
Asparagus
Cantaloupe
Onions
Mangoes
Kiwi
Sweet potatoes
Mushrooms
Sweet corn
Eggplant
Grapefruit
Papaya
Pineapple
Sweet peas (frozen)
So now that we know that it is very important to get rid of pesticides from the produces that we buy but the question here is "How To Wash Fruits and Vegetables In Order To Get Rid Of Chemicals And Pesticides?"
Many commercial washes are available in the market, but is there any natural way to get rid of these pesticides?
The answer: Of course there is!
Here are a couple of simple DIY recipes that you can use to remove pesticides from your fruits and vegetables:
Sink Wash Technique:
This technique works well when you are washing the fruits and vegetables in bulk. Fill a sink with water and white vinegar in 3:1 ratio. Experts from Environmental Working Group Claim that acetic acid present in white vinegar has the capability to kill 98% of bacteria and dissolves the wax and other chemical residues present on the skin of fruits and vegetables.
Fill the sink or a large bowl with water and vinegar solution and stir well.
Add the fruits and vegetables (kept at room temperature) into the wash. Keeping the temperature same of both water solution and fruits and vegetables will reduce the risk of shock for soft-skinned fruits and vegetables.
Allow them to soak for 15 minutes.
Air dry them, or wipe them using a fresh towel or a soft cloth. You can also give them an extra rinse with purified water.
Homemade Spray:
You can also make your own homemade spray to give a quick wash to the fruits and vegetables. Just follow the procedure mentioned below:
Take a spray bottle and add 2 tablespoons of white vinegar, a cup of purified water and 2 tablespoons of lemon juice.
Spray the wash generously on the produce.
Rub them by hand for around 20-30 seconds or you can also use a vegetable brush.
Rinse them thoroughly with water.
What steps do you take to remove pesticide from your fruits and vegetables, and how efficient is it in getting rid of pesticides? Did you ever try any of the above techniques? Share your experiences with us in the comments box below!
The following two tabs change content below.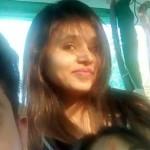 Latest posts by Jyotsana Rao (see all)