7 Safe Ways To Treat Pimples During Pregnancy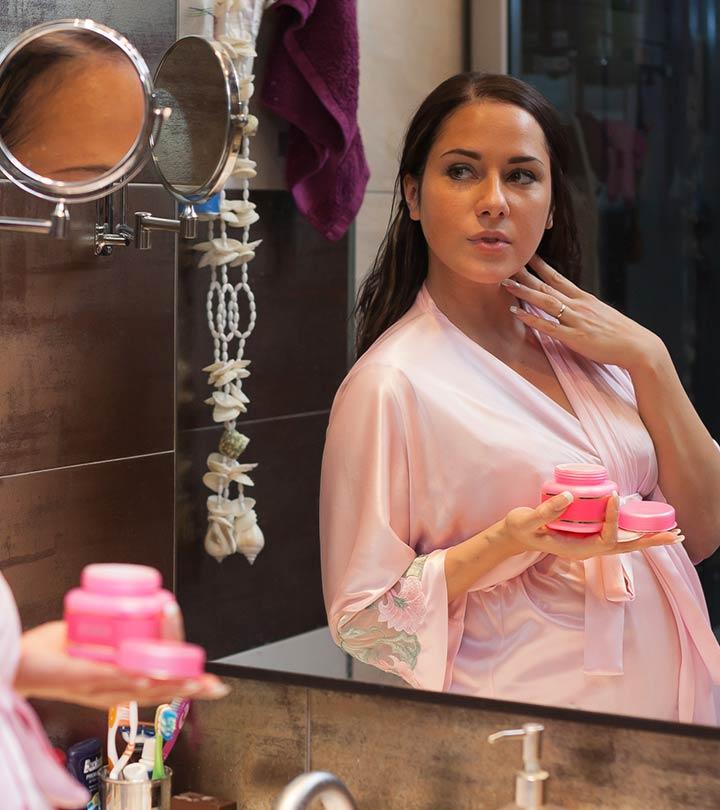 You are awaiting the most beautiful moment of your life—giving birth to your precious baby! It is a wonderful experience, but it brings with it many internal as well as external changes. While some of these changes are OK to deal with, a rather unwelcome external change is pregnancy pimples or acne. This article is for all you would-be mothers looking for safe home remedies to get rid of your acne. Keep reading to know more!
The acne you developed as a teenager is very different from those that spring up during pregnancy. There are a plethora of hormonal and physical changes happening in your body during this period. Sometimes, these changes can cause acne as a side-effect. One in every two women suffers from varying levels of acne during pregnancy. While many experience mild pimples, few undergo much more complex problems. Those with a history of pimples and acne will be more prone to developing pimples during this period.
In these circumstances, you look for simple yet safe solutions for your acne, as you do not want to harm your baby in any way. We are here to help you in smoothening out your journey as a would-be mother with tried and tested remedies for pimples during pregnancy.
But, firstly, let us understand the underlying cause.
Causes Of Pimples (Acne) During Pregnancy
Well, hormones are usually the leading cause of pimples and acne. First of all, adolescent years brings with it a few hormonal imbalances resulting in pimples. Similarly, when a woman is expecting a baby, she experiences hormonal changes, and this causes acne. Progesterone and estrogen are the main hormones responsible for this.
Pimples or acne happen during the first trimester which usually disappears within the third trimester. This is because the body undergoes most hormonal changes in the first trimester. If you do not get pimples in the first trimester, it is very rare that you will get them in the next two trimesters.
Acne and pimples on the face during pregnancy can really drive people crazy. Those with a history of acne will encounter this problem quite naturally. So if you are expecting a baby and experiencing pimple breakouts often, here are some quick home remedies which are easy to use on a regular basis, so it won't affect your baby too in any way.
[ Read: How To Remove Pimples Overnight ]
How To Treat Pimples During Pregnancy
Home Remedies To Heal Pimples During Pregnancy Naturally
1. Glycolic Acid
You Will Need
OTC cream with glycolic acid (10% or less)
What You Have To Do
Apply the cream as directed on the box.
How Often You Should Do This
Use this daily for best results.
Why This Works
Glycolic acid is an exfoliant that removes the dead and oily layer of skin cells and brings to surface the soft and smooth skin. This alpha hydroxy acid also tones the skin (1).
2. Coconut Oil
You Will Need
Few drops of virgin coconut oil
What You Have To Do
Cleanse your skin and pat it dry.
Now, massage the affected area with coconut oil for a minute or so.
Leave it on overnight.
How Often You Should Do This
Repeat this every night.
Why This Works
Coconut oil has antimicrobial properties that are effective against the bacteria causing pimples. It is also an emollient that hydrates and nourishes the skin (2).
3. Witch Hazel
You Will Need
Few drops of witch hazel
Cotton
What You Have To Do
Take witch hazel on the cotton and swipe this gently over the affected skin.
How Often You Should Do This
Repeat this twice every day.
Why This Works
Witch hazel is a natural astringent that balances the skin's pH and regulates oil production. As a result, the pores do not get clogged by the excess sebum anymore and do not develop into acne. It also has antibacterial properties (3).
4. Turmeric
You Will Need
1/2 teaspoon turmeric
Water
What You Have To Do
Prepare turmeric paste and apply on the acne.
Leave it on for an hour or so and then wash it off.
Turmeric paste can also be left on overnight.
How Often You Should Do This
Apply this every day.
Why This Works
Turmeric is a natural antiseptic and also a complexion-enhancing agent. It treats the infection that is causing the pimples while improving skin quality, tone, and texture (4).
Caution
Turmeric can stain clothing. Make sure to wear old clothes when you use this remedy.
5. Lemon
You Will Need
What You Have To Do
Apply lemon juice on the acne using a Q-tip.
Leave the juice on an hour or so.
Rinse your face with water.
How Often You Should Do This
Do this twice a day and every night, before going to bed.
Why This Works
Lemon is renowned for its natural pimple-fighting ingredients, and this is the reason why it is included in so many pimple reduction products. It is antimicrobial in nature. It also brings back the skin's pH balance, thus reducing breakouts (5).
Caution
If you find raw lemon juice too strong, you can dilute it with water. Do not use lemon on the entire face as it will irritate your skin.
6. Aloe Vera
You Will Need
An aloe leaf
What You Have To Do
Slice the leaf and transfer the gel present inside into a container.
On a clean face, apply some of this gel and massage it in.
Leave the gel on for half an hour and then rinse it off.
If it doesn't feel too sticky, you can leave the gel on overnight as well.
How Often You Should Do This
Do this every night, before going to bed.
Why This Works
Aloe vera gel is a wonderful natural remedy which works wonders for a variety of skin as well as hair problems. It helps to reduce acne (or pimples) effectively with its healing properties. It provides the right combination of nutrients and skin-toning compounds to the skin and rejuvenates it (6).
7. Essential Oils
You Will Need
1-2 drops tea tree oil
1 drop lavender oil
4-5 drops virgin coconut oil or olive oil
What You Have To Do
Make a blend of the essential oils with the carrier oil.
Apply this on the acne and leave it on overnight.
How Often You Should Do This
Use this every night.
Why This Works
Essential oils like lavender essential oil as well as tea tree oil work great to reduce acne and even their scars. They have antimicrobial, antioxidant, and oil-balancing properties (7, 8).
Caution
Essential oils are highly concentrated and do not suit everybody. If you have never used these oils before, then consult your doctor before using it during your pregnancy. Your skin is already sensitive during this phase, and essential oils should be used only if you are sure that your skin is not allergic to them.
Each person has a different skin type, so what works for one may not work for you. Do give a few of these remedies a try to see what suits you the best. If you have not used any of these ingredients before on your skin, conduct a simple patch test on the upper forearm to eliminate any doubts about your skin's sensitivity to an ingredient.
Here are more tips to help you prevent pimples during pregnancy.
[ Read: Cleanser For Dry Skin ]
Prevention Tips
Do not prick or scratch the pimples
Avoid touching your face too many times so that germs in your hands do not get in contact with your face
Follow the CTM routine religiously
Use a cleanser and moisturizer that suits your skin type
Cleanse your face twice a day, especially after returning from outside
If you have acne-prone skin, use makeup sparingly
Wash your hair regularly to avoid oil and infection in your scalp from ruining your face by causing acne
Find below a few questions about pimples during pregnancy answered for you
Frequently Asked Questions
How Long Does Pregnancy Acne Last?
Pregnancy acne is most commonly seen in the first trimester and tends to fade away once you start your second trimester. In very rare cases, the acne breakouts can occur throughout the pregnancy.
Is It Safe To Use Acne Medication During Pregnancy?
Acne and pimple medications are external ointments as well as internal pills, and both of these types of medications can cause problems to your unborn child. Many harmless looking medicines and ointments may create birth defects so always seek a medical opinion before starting on any medication for acne.
Maximum cases of pimples and acne during pregnancy are usually mild and seldom become severe. So you may not even need to do anything as it will slowly disappear on its own. You can help the body to recover faster from these breakouts by using the safe home remedies mentioned in this article. However, if the pimples become severe, consult a doctor and take appropriate medication for pregnancy acne.
Hope by now you got to know how to treat pimples during pregnancy. If you have any useful tips for pregnant moms, then do share with us in the comment box. We would love to hear from you.
Have a safe and healthy pregnancy! Cheers!
Recommended Articles
The following two tabs change content below.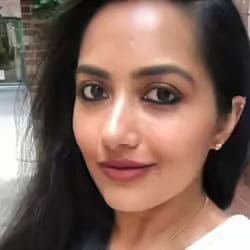 She is a Biotechnologist, what we in normal English would call Scientist. While she is an expert in experimenting, she also holds an exceptional talent in juggling words and churning out content with just the right amount of sass added to it. When not saving the world with her articles, she likes to hang around with her Siberian Husky (because, aren't dogs the best?). In her spare time, she likes a little 'jibber-jabber, full of chatter' time with her friends. So, what gives her the energy to do all this? If you ask her, she would say,"My cup of sanity - an extra large mug of coffee!"