2 Simple Ways To Prepare Beetroot Face Packs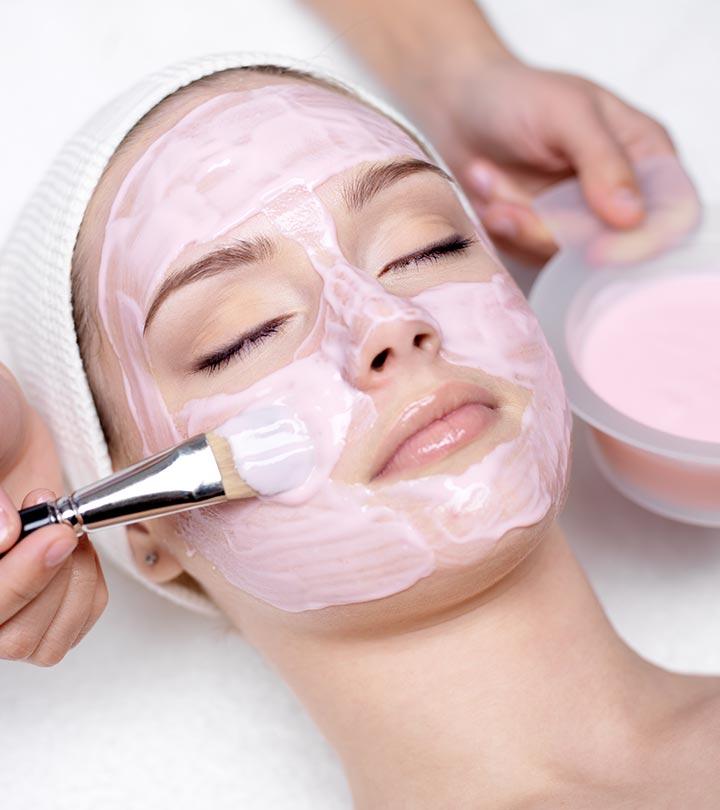 Beetroot is not just beneficial for your digestive system and heart, but it is also a wonderful ingredient for your skin. Beetroot face packs can do magic to your skin and help you achieve flawless and bright skin. Did you know that? Well, if you didn't, this article is for you.
Usually, beetroots are known for their health benefits, and researchers have claimed this vegetable may help manage and prevent dementia, hypertension, heart diseases, and blood sugar levels. If you are a fitness enthusiast, beetroot is one of the most important vegetables you need to add to your diet. It helps you endure high-intensity workouts as it stimulates muscle oxygenation. Due to its fungicidal, antioxidant, and anti-inflammatory properties, it helps manage gall bladder and gout issues as well. In addition, the presence of homocysteine in beetroots improves stomach acid degeneration and helps it control cholesterol (1).
When used as a face pack, it gives a pinkish hue to your face. Using a beetroot face pack will help you achieve flawless skin and get rid of dark spots and pores. Keep reading this article to know the simple ways to prepare DIY beetroot face packs at home.
How To Make Beetroot Face Pack At Home?
Follow any of these 2 methods to prepare Beetroot face pack at home.
1. Beetroot Face Pack With Warm Water:
What You Will Need?

Beetroot Juice (5-6 tsp)
Warm water
Cotton balls
Washcloth or Napkin
Cotton towel
How To Make Beetroot Face Pack With Warm Water?

Splash warm water all over the face and allow it to dry. This helps remove grime and dust that would interfere with the beetroot juice.
Grate some beetroot juice in a bowl and soak a cotton ball in the juice.
Proceed to dab the cotton ball onto your face. Be careful to avoid the eyes and the mouth, unless you don't mind pink teeth. Be careful to use enough to wet the skin, but don't let it slide down your face.
Allow the juice to settle for a couple of minutes before reapplying a fresh layer with a new cotton ball. The second layer ensures that your face is covered with beetroot juice.
Allow it to dry for 15-20 minutes. Don't touch your face as you may remove the juice and even stain your hands. Remember to remove it after 20 minutes as it may leave stains.
Immerse a washcloth or a napkin in warm water. Proceed to wipe the beetroot juice in circular motions.
Pat your face dry with a towel.
You will notice an instantaneous pinkish glow. Use this face pack twice in a month to get beautiful skin. (2)
2. Beetroot Face Pack With Yogurt And Lime Juice:
What You Will Need?

Beetroot Juice (2 tsp)
 Yogurt (1 tsp)
Lime juice (1 tsp
Fullers earth / Gram flour (2 tsp)
How to Prepare Beetroot Face Pack With Yogurt And Lime Juice?
Once you have squeezed the juice from the grated beetroots, collect it in a small bowl.
Add two tablespoons of fuller's earth / gram flour and add the yogurt, lime juice to the bowl of beetroot juice.
Mix the contents into a smooth paste.
Proceed to spread it evenly over the face and leave it on for 15 minutes.
Rinse it off with lukewarm water.
Pat your face dry. You will notice an immediate pink glow and radiant skin. Use this face pack 5-7 times to get that flawless skin you wanted. (3)
Beetroot offers an array of health benefits when consumed regularly. It can promote your overall health. You can also include it in your skin care regimen to get flawless skin. Using beetroot face packs is a great way to boost your skin health. It also adds a pinkish hue to your skin. Dark spots, blemishes, and open pores can be managed well with these face packs. Beetroot can be used on its own or mixed with yogurt, lime juice, or Fuller's earth to make these face packs. Try using these face packs at least once or twice a week to reap their wonderful benefits.
The following two tabs change content below.