How To Get Rid Of Pimples On Nose (6 Ways To Remove)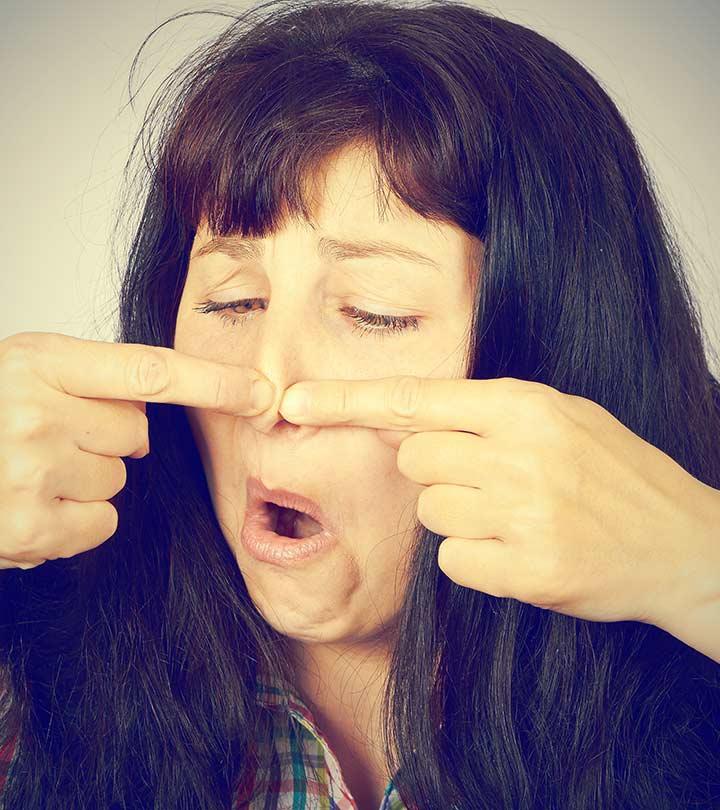 A giant ugly pimple on your nose ruining your week? Clearing it can be a long and arduous task. These zits are usually stubborn and take ages to fade away. Speaking from experience, pimples on the nose are both painful and obstinate, taking over a week to subside, ruining photos of family and friends. Imagine a large, ugly dot blotting an otherwise beautiful snap.
Scratching, pricking or tweezing the pimple will only make it bigger and nastier, something I can assure you, having tried it in desperation. For my fellow sufferers, I have rounded up a few quick fix remedies for those terrifying days when you discover a zit in its entire glory right at the center of your nose!
A word to the wise, however—these techniques work on single pimples as rapid remedies and should not be used for a full-blown acne problem as you could end up with dry, patchy, itchy, and irritated skin.
Here are effective remedies for pimples on nose!
How To Get Rid Of Pimples On Nose
Kick Those Annoying Nose Pimples Out With These Remedies
1. Lemon Juice
You Will Need
What You Have To Do
Squeeze a few drops of lemon juice on cotton wool and place it on your nose.
Leave it on for about 15 minutes.
Rinse with regular water after the time is up.
How Often You Should Do This
Repeat twice a day.
Why This Works
Lemons are acidic and will help to clean and dry a pimple, making it less discernible (1). Fresh lemon juice is the best remedy, but bottled juice works almost as effectively.
Caution
Lemon juice makes your skin photosensitive, so it is better to avoid stepping out during the day if you have this juice on your nose.
[ Read: Get Rid Of Bumps On Face After Waxing ]
2. Ice
You Will Need
What You Have To Do
Wrap a few pieces of ice or crushed ice in a clean washcloth and press it against the pimple for about 20 minutes.
How Often You Should Do This
Repeat after a few hours if required.
Why This Works
An ice pack is another fast-acting remedy for pimple on nose. This reduces inflammation and swelling, reducing the size of the pimple making it less visible (2).
3. Tea Tree Oil
You Will Need
1-2 drops tea tree oil
What You Have To Do
Apply the oil on the pimple and a little around it.
Leave it on for at least 10 minutes and then rinse with water.
You can also use creams or ointments containing tea tree oil. A 5% tea tree oil content in creams is sufficient to clear the zit on the nose.
How Often You Should Do This
Apply two to three times in a day.
Why This Works
A mild yet effective agent, tea tree oil clears moderate acne. It is a potent antimicrobial agent that has bactericidal, virucidal, and fungicidal components (3). It also prevents the formation of scars once the acne has healed (4).
Caution
For sensitive skin, dilute a drop of tea tree oil with a drop of coconut oil or jojoba oil.
4. Apple Cider Vinegar
You Will Need
1-2 drops apple cider vinegar
What You Have To Do
Apply this directly on the pimple on your nose and let it dry naturally.
Wash off in about 15 minutes.
How Often You Should Do This
Do this only once a day.
Why This Works
Desperate circumstances call for drastic measures, and apple cider vinegar certainly fits the bill! Undiluted ACV is almost never recommended on the skin unless you are confronted by a large, boiling red, ugly pimple. It reduces inflammation and swelling of the zit. It balances the skin's pH as well (5).
5. Toothpaste
You Will Need
Toothpaste
What You Have To Do
Apply generous drops of toothpaste on the pimple and leave it on overnight.
Wash off with cold water the next day.
How Often You Should Do This
Repeat the next night if required.
Why This Works
Possibly the best known and employed solution for stubborn zits is toothpaste. Your pimple will have shrunken to about half its original size in just one night. This is because the toothpaste dries out the pimple with its antimicrobial and essential oil contents and diminishes it (6).
Caution
Use the white variety and not the gel based tubes.
[ Read: Simple Ways To Get Rid of Acne Scars Naturally ]
6. Listerine Mouthwash
You Will Need
Listerine mouthwash
Cotton swab
What You Have To Do
Dip a swab of cotton in a few drops of Listerine mouthwash and dab on the nose pimple.
Wash off after 10 minutes.
How Often You Should Do This
Do this 2-3 times a day, depending on how quickly the pimple is drying out.
Why This Works
Listerine has bacteria fighting agents that destroy accumulated bacteria in the zit. It also acts as an astringent and reduces inflammation.
Caution
Ensure that you use only the original flavor of Listerine as the other flavors have added agents that can worsen your case.
Now that you know how to get rid of pimples on nose, what are you waiting for? These super quick remedies should help you rid yourself of nasty zits and make you look flawless again. Get the ingredients out of the kitchen (or the bathroom) and say goodbye to that awkward pimple on your nose with ease.
Did we miss out on any of your favorite go-to remedy for pimples? Do let us know in the comments section below.
Recommended Articles
The following two tabs change content below.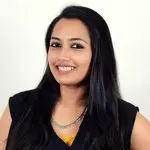 She is a Biotechnologist, what we in normal English would call Scientist. While she is an expert in experimenting, she also holds an exceptional talent in juggling words and churning out content with just the right amount of sass added to it. When not saving the world with her articles, she likes to hang around with her Siberian Husky (because, aren't dogs the best?). In her spare time, she likes a little 'jibber-jabber, full of chatter' time with her friends. So, what gives her the energy to do all this? If you ask her, she would say,"My cup of sanity - an extra large mug of coffee!"