5 Simple Ways To Use Apple Cider Vinegar For Treating Diabetes
Apple cider vinegar has several uses, but one of the most important of those could be aiding diabetes treatment. But how does it do that? And wait, is ACV really effective in stalling diabetes symptoms in their tracks? Well, you need to read this article to find that out.
Is Apple Cider Vinegar Good For Diabetes?
Let's take a look at what the research says.
One Iranian study speaks about how ACV might reduce blood sugar levels and have positive effects on blood cholesterol levels (1). Another small study found that it could improve the levels of blood sugar and insulin in the case of type 2 diabetes (2).
That's one side of the story. The other side talks about how ACV might actually worsen glycemic control, and this might aggravate diabetes symptoms a bit. A few other studies have also shown that ACV can slow down the rate at which food and fluids leave the stomach – this makes it harder for any individual to control blood sugar. ACV might also interact with certain medications, and its strong taste may not be okay for all.
So, that's a bag of mixed results. What's the conclusion? Should you try it? ACV is not harmful per se. It is considered safe and can be worth a try. But ensure you use organic, unfiltered, and raw ACV – because it will be higher in beneficial bacteria (and it appears cloudy too).
Here are the various ways you can use ACV to aid your diabetes treatment.
How To Use Apple Cider Vinegar For Diabetes
1. Apple Cider Vinegar And Water
What You Need
2 tablespoons of ACV
2 tablespoons of water
1 oz cheese
What To Do
Mix the ACV and water. Consume the mixture, along with the cheese, before bedtime.
How Often Should You Do This
Try it for a week, and consult your doctor post the results. Follow his/her advice.
Why This Works
ACV contains acetic acid, which is known for its antiglycemic effects. The acid can reduce starch digestion. And cheese and vinegar might have a synergistic effect. Cheese also contains amino acids that provide glucogenic substrates, which might benefit patients with type 2 diabetes (these substrates, in the presence of insulin, convert to glycogen) (3).
2. Cinnamon And Apple Cider Vinegar
What You Need
1 teaspoon of ACV
¾ teaspoon of ground cinnamon
1 teaspoon of stevia
What To Do
Mix all the ingredients and take the concoction post meals.
How Often Should You Do This
Twice a day. Consult a doctor post results.
Why This Works
Cinnamon can help lower fasting blood glucose (4). And though stevia sweetens the drink, it has a glycemic index of zero and is not absorbed by the intestines.
3. Honey And Apple Cider Vinegar
What You Need
1 teaspoon of ACV
1 teaspoon of honey (or even less)
½ cup of water
What To Do
Mix all the ingredients and take the drink post meals.
How Often Should You Do This
Once or twice a day. Visit your doctor post the results.
Why This Works
Honey can offset the acidic taste of ACV. It might not have the same effect on blood sugar levels as sugar does and could be a healthy substitute.
Caution
Use honey only if your diabetes is well maintained. Otherwise, it is better to skip it or replace it with stevia.
4. Baking Soda And Apple Cider Vinegar
What You Need
2 tablespoons of ACV
½ teaspoon of baking soda
A couple of orange wedges
What To Do
Add one-fourth teaspoon of baking soda to a glass tumbler.
Pour the entire ACV into the tumbler and stir thoroughly.
Drink the mixture.
You can eat or suck on the orange wedges. This can remove the sour taste of ACV from your mouth.
How Often Should You Do This
Thrice a day.
Caution
In case you have a digestive condition that affects the mouth, esophagus, stomach, or intestines, talk to your doctor before using this remedy.
5. Bragg Apple Cider Vinegar
This is not a separate remedy as such. Bragg is a popular brand of apple cider vinegar that is widely known for its quality. Founded by Paul Bragg in 1912, this brand of ACV claims to control weight gain that is so commonly associated with diabetes.
You can use Bragg Apple Cider Vinegar in the remedies we have discussed above. But we recommend you talk to your doctor once before using the product. And you can get your Bragg ACV here.
[Read : Side Effects Of Apple Cider Vinegar]
Conclusion
Diabetes is definitely not unconquerable. And with apple cider vinegar by your side, you can only hope to make the battle easier.
Let us know how this post has helped you. Leave your comments in the box below.
References
The following two tabs change content below.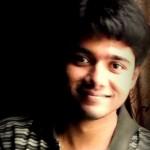 Latest posts by Ravi Teja Tadimalla (see all)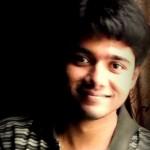 Ravi Teja Tadimalla
Ravi Teja Tadimalla is a Senior Content Writer who specializes in writing on Health and Wellness. He graduated from SRM University, Chennai, and has been in the field for well over 4 years now. His work involves extensive research on how one can maintain better health through natural foods and organic supplements. Ravi has written over 250 articles and is also a published author. Reading and theater are his other interests.