4 Simple Ways To Use Glycerin With Rose Water And Lemon Juice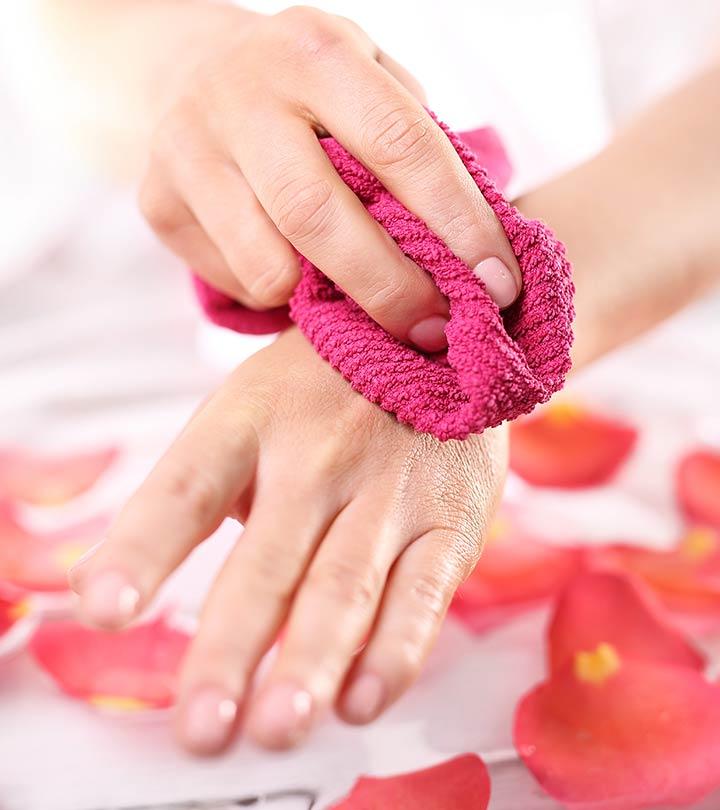 Are you looking for a natural way to get beautiful, glowing skin? Wondering if there is anything you can do to keep your skin glowing and radiant? Then you can use glycerine with rose water and lemon juice.
Wondering how it can help you get the flawless skin you have always wanted? Keep reading to know.
How To Use Glycerin, Rose Water And Lemon Juice For Skin
There are different effective ways of using glycerin that is mixed with rose water and lemon juice to benefit your skin. Here are a few tips to help you make use of this awesome mixture:
1. As A Makeup Setting Spray
The makeup setting sprays that you find in stores are usually filled with chemicals. That is why using glycerin that is mixed with rose water and lemon juice is a much better option, since it is safer for your skin. To make this spray, you need 20 ml of rose water, 2 drops of glycerin and 1 teaspoon of lemon juice. After you have mixed them together, pour into a spray bottle and store it in the refrigerator. You can use the spray for up to 4 weeks. If you have dry skin, add Vitamin E from 1 capsule to nourish your skin. Using this spray will prevent foundation from looking cakey and give your makeup a fresh, dewy finish.
2. As A Facial Cleanser/Scrub
You can make a great facial scrub with glycerin, rose water and lemon juice. All you need to do is mix 1 teaspoon of glycerin, 1 teaspoon of lemon juice and 1 tablespoon of rose water. Add 1 teaspoon of sugar to the mix and stir until the sugar is almost dissolved. Gently rub it on your face to exfoliate it. With this homemade scrub, you can remove dead skin cells, dirt and other particles. You can also use it on your neck, hands, arms and knees. When you use it regularly, you will notice that the dark areas of your body are considerably lightened. You can also soak a cotton ball with the mixture and use it to clean away makeup, dirt, excess oil, etc.
[ Read: 5 Simple Homemade Scrubs For Dry Skin ]
3. As A Facial Mask
A mixture of glycerin, rose water and lemon juice for face makes a great mask as it provides the much-needed moisture to your skin. It works excellently as an exfoliator and rejuvenates your skin, doing away with fine lines, wrinkles and age spots. Using this mixture as a facial mask also helps in maintaining your skin's pH balance. It can also help in treating acne and pimples and destroying acne-causing bacteria to prevent future breakouts.
[ Read: Ways To Use Glycerin And Rose Water For Your Face And Skin ]
4. As A Moisturizer
As you already know, glycerin is a great way to hydrate skin that is dry, especially during winter. Using glycerin with rose water and lemon juice as a moisturizer has many benefits and the best part is that it suits all skin types. Rose water contains phenylethanol , which is an astringent and also acts as an effective healing agent that provides great results for skin affected by eczema, acne and other skin disorders.
As you can see, there are many ways to use glycerin, rose water and lemon juice for skin. When you make it a part of your daily skin care routine, you will get skin that is well-moisturized, radiant and clear of blemishes. The many amazing natural properties of these three ingredients have wonderful effects on the skin, which is why they are often used in many skin care products. To get skin that always glows with health, use glycerin mixed with rose water and lemon juice every day.
How did you like this post? Do tell us by commenting in the box below.
Recommended Articles
The following two tabs change content below.